Imagine the traditional engineering firm circa 2000. To access CAD drawing and other sophisticated engineering software, the engineering professional would need to come into the office to work on a very high end technical workstation. Now reset to 2017. There's a change in how companies are equipping their engineering teams. With virtual engineering desktops that can manage high-end 3D processing from the desktop, engineers are able to use an iPad to work on drawings in the field or from home. What accounts for this change? If the short answer is virtual desktop, the longer answer is a range of technology innovation across the infrastructure and application layers that is unleashing new productivity and new work routines.
In some ways, virtual desktop was an idea ahead of its time. A software technology introduced commercially by VMware in 2007, which separates the desktop environment and applications from the physical client device, desktop virtualization typically involved hosting multiple instances of the desktop operating system on a server hardware running a hypervisor. Touted as a means of resource sharing to improve infrastructure utilization and hence energy consumption, as a way to enable centralized device management, and a method for distributing low-cost desktop computing services where providing every user with a dedicated desktop PC was too expensive, broad adoption of the technology and its use in compute intensive environments like engineering was stymied by poor performance, and issues with scale and cost.
Laying the infrastructure foundation for change
Licensing fees for VDI and associated implementation software aside, a key challenge in first generation virtual desktop revolved around the cost and complexity of ensuring dedicated infrastructure, including thin client devices, storage and connectivity, was in place to support the solution. According to Peter Near, national director, systems engineering, VMware Canada, advances in user environments and in the technology itself have had a big impact on the ability of organizations to run virtual desktop: from a networking perspective, most companies have now installed the infrastructure they would need for VDI, and from a client perspective, virtual desktop solutions can run with thin client, existing hardware devices, or even extend the life of desktop hardware that businesses might already have in their environments. "Most networks are well up to speed in terms of their ability to manage remote desktop environments," and, he added, VDI readiness is not limited to data centre networking capability, but extends to remote worker connectivity: "In the majority of Canadian cities, people have Internet access in homes or offices which provides a reliable and high quality experience as users connect through to remote systems."
A bigger obstacle lay in other areas of the data centre, where high performance storage costs led many organizations to pushback on deployment or expansion of VDI investments that were already made. However, this is beginning to shift, Near argued, as changes in the data centre backend have made "virtual desktop incredibly cost effective and incredibly performant. The speed, ubiquity and commodity nature of flash storage is delivering the high performance needed to provide good user experience at a reasonable cost, two factors that are highly beneficial to VDI."
At the same time, hyper converged appliances have emerged that can support virtual desktop strategy, purpose-built appliances that contain the compute, storage and in some cases, the networking needed for high performing VDI. According to Near, "That is net new – that is something that has only been available in the last few years to support mass market adoption of the virtual desktop option." A provider of virtual desktops and applications through its Horizon platform, VMware works with a number of hardware partners on building appliance infrastructure for the delivery of VDI: the first class of partners constitute vSAN Ready Nodes (infrastructure certified to run the company's virtual storage area network), and through collaboration with companies such as Hitachi Data Systems and HP Enterprise VMware bundles all of the software needed to run a hyper converged appliance on the customer's choice of partner hardware. A second class is the fully-built appliance model, in which the entire appliance is versioned and managed as a platform that includes all the software and all the hardware that is needed. At Dell EMC World 2017, VMware's parent announced a new version of this VxRail appliance, featuring simplified deployment (in 20 minutes), single processor options for the SMB, and new algorithms to accelerate flash performance, as well as 'VDI-as-a-utility', a new VDI Complete Solution powered by Horizon and VMware endpoint management capabilities, built on VxRail or Ready Nodes for vSAN. These combined infrastructure solutions vastly improve deployment, creating what Near called a "one stop shop" for bringing up the VDI environment.
Cloud-enabled app management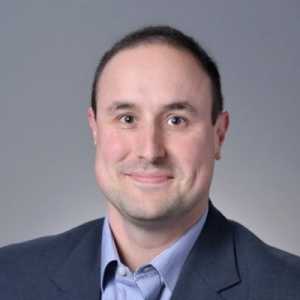 At its inception, one of the initial attributes of virtual desktop was standardization for centralized management – to enable admins to update, patch, etc. from a central point. However, a worker in the organization's finance department would have different application needs than someone in HR, and likely have specific levels of permission to access different data sets – but standardization meant less ability to customize for an individual or a group. "In traditional VDI deployment," Near explained, "you would build out a standardized desktop, and then make that available to people in your organization, and they would own that desktop. They would personalize, manage it – but in so doing, move it out of synch with standardization." This approach also contributed to high storage costs, as all workers in the organization had their own desktops that live on forever, and storage requirements associated with persistent desktop can really add up.
These issues have given rise to one of the biggest software transformations that have occurred in virtual desktop in the last couple of years. As with hoteling in shared office space, virtual desktop is moving to a model where the desktop provided to the worker is the latest company image with desktop and OS, which has the applications that are specific to that particular worker layered in – as well as all the personalizations, i.e. wallpaper settings. In next generation VDI, the worker has access to everything he/she needs to do their job on-demand, but once the work is complete and the worker signs off, the OS, apps and personalization are untangled and component pieces reconstituted only when the desktop is needed once again. Ultimately, the on-demand approach means that storage is no longer tied up supporting persistent images, and the company can take advantage of pooled resources, but can at the same time deliver a personalized experience to the user through the Just-in-Time desktop.
Today, cloud-based deployment is available for virtually all services, and in the VDI world is an option that is growing in popularity, Near claimed: "Desktop-as-a-Service, for example, is something we have been offering on Canadian soil for about two years, and we have seen significant uptake from customers who really want to focus on their core business and don't want to have to spend any time at all on managing desktops as part of their IT mandate." An easier approach than delivering VDI out of on-premise infrastructure, VMware's desktop-as-a-service solution for managing desktops and hosted applications, has been combined with App Volumes clone and management capabilities to bring the customer's application stack together. As Near noted, "Just -in-Time" desktop and app management "really makes it easy for an IT organization to define what its baseline is, what applications each job role within the organization will have to access, and to manage those because you are no longer managing massive images over time that need to be maintained, you are building 'chunks of usability' that you make available to the people in your organization, and that you can change relatively easily over time as necessary." A good example of this profile concept (as well as app decoupling and reliance on appliance infrastructure) can be found in the VDI deployment at Halton Healthcare, where clinicians use single sign on, and tap in and out of hospital computers with a key chain tab to access apps from whatever workstation they happen to be at as they move through the physical structure.
A platform approach
Near was quick to point out that virtual desktop is only one of many solutions that an organization can use to deliver the tools workers need to get their jobs done. For its part, VMware starts with the concept of Workspace One, a portal that provides access to all the applications needed, including Horizon, without engaging the user in decisions around application delivery modes. The platform will connect the user to the application in the best way possible – via mobile, cloud or SaaS as appropriate. With Workspace One, VMware claims the user can connect to any application, anywhere with any device, whether this be desktop, mobile or thin client.
Platform capabilities, then, can help the organization solve for BYOD, while providing a user experience that is seamless and better than traditional app service delivery. Defined by Near as one destination for all applications, better user experience also encompasses application stability and performance. Some users have had negative experiences with VDI, he observed, because the environments were not kept up to date, and sometimes more apps were loaded in than the system capacity could handle. To address this kind of issue, VMware's management platform provides virtual desktop monitoring to retrieve specific feedback on performance and experience. Through vRealize, alerts can be sent to the operations centre, pointing directly to where capacity challenges are so that they can be quickly resolved. vRealize learns what "normal" looks like for the business, Near explained, and will raise the alarm when  demand outside this range occurs – "if everyone starts streaming high definition video because the World Cup is on, you would get an alert that you were experiencing network performance issues in your virtual desktop, as well as guidance explaining what you should do about it."
Another key requirement today is managing the organization's security needs – and doing that in a manner that is as transparent as possible to the end user. In the VMware schema, Near said, security is invoked based on what the user looks to access: Workspace One will "create a security bubble between that application, that device and where the application lives – in cloud or the data centre – to ensure that security in a BYOD model is kept in tact." To illustrate, he used an example drawn from VMware's own operations. To access their applications, VMware staff place a thumbprint on an IOS device that will identify the user, where he/she is physically located, and based on that information, invoke network policy that determines access to the application. Based on this biometric information, the user is able to access corporate data without having to connect via VPN or to type additional passwords because the ID has already been verified. With a platform that incorporates remote delivery, mobile management, ID management, network security and other capabilities, the user no longer has to jump the "traditional hoops" formerly used to gain access to corporate information.
Part of an overall end user strategy for VMware encompasses all applications across all devices to all users, VDI has transformed from a point opportunity in the making to a solution that works in tandem with other platform components to resolve key business challenges. VDI itself has undergone significant change as cloud based delivery has helped to evolve a concept of on-demand desktop that has revolutionized the app delivery approach and with it, optimized the amount of resource needed to support client management. And faster, cheaper storage, combined with hyper converged infrastructure to support next generation VDI has enabled new working flexibility for an increasing range of use cases, bringing virtual desktop from the call centre to the hospital or engineering firm.