InsightaaS is delighted to announce that it has released the first DC Foresight community report, Data Gravity in the Public Sector.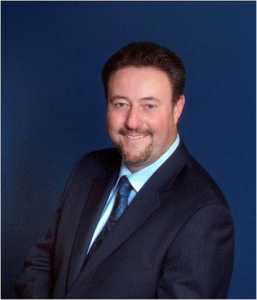 Sponsored by the Technology Integration Group and co-created by a group of 20 thought leaders, including Peer Lead Paul Cooper, President of Technology Integration Group Canada, and 20 professionals from the Ontario Government, eHealth Ontario, The Hospital for Sick Children, Fanshawe College, Riverbed Technology, Dell and TIG, Data Gravity in the Public Sector examines the technical and business issues that are associated with significant data 'mass' in specific platform environments, particularly hyperscale cloud.
The report starts with an examination of what data gravity means in a public sector context. Working group members were provided with a strawman definition – "a state in which a single location or platform that holds lots of data attracts applications that rely on that data – which in turn creates new data, and attracts new applications, to the point where it is difficult for an organization to turn to other platforms, even if the cost, terms or performance of the first environment become unappealing" – and asked to provide their own perspectives on what data gravity means and how/whether it is an issue for public sector organizations.
For the most part, working group members saw this definition as describing part of the data gravity quandary, but the public sector thought leaders extended the notion to align with specific challenges within their own operations. For example, one working group member described the issue as an outgrowth of increasing public sector focus on digital business activities, noting that digitalization creates a "snowball effect" leading to data gravity. Another observed that while this issue is often linked with cloud, it can also arise with on-premise environments: the mass of internal data can inhibit cloud adoption. Several noted that they 'gravity' term is particularly apt in a solar system analogy, as different data siloes can create centres ('planets') that have varying degrees of influence over application and data clustering.
Following InsightaaS's tested approach to collaborative document development, Data Gravity in the Public Sector then explored business objectives that drive the need for data gravity-related strategy, and best practices in addressing data gravity issues. Business objectives impacting data gravity management strategies could be grouped under three headers: increased availability of data and data sources (and the potential for using data in guiding operations and decisions), expanded user need for data access, and increased trust in cloud-based repositories. This analysis led to development of a decision tree approach which is useful in helping public sector (and private sector) IT management to assess data gravity issues and their implications.
Like the business objectives, the best practices identified by the working group also fell into three categories: technical, business, and a third set of issues that touch on both technical and business factors. Advice in the technical area stared with the need to build frameworks that support data portability, and to follow on by deploying cloud-agnostic software defined infrastructure and building new applications on containers. Business guidance included observations on addressing policy issues and embedding security into both applications and processes, as well as on stakeholder involvement.
In a departure from InsightaaS's usual approach, the report closes not with metrics and milestones – which would be difficult to establish in an emerging area like data gravity – but instead, with 'words of wisdom': observations that will help readers of the report to understand the lessons that the members have learned in the process of defining and formulating approaches to data gravity and related issues
Data Gravity in the Public Sector will be discussed by a group led by Paul Cooper and including many of the contributors to the report at the Great Canadian Data Centre Symposium. Attendees at the breakout session will be provided with copies of the document. Readers of this article who are interested in attending #GCDCS19 (the Data Gravity session, the Symposium as a whole, and potentially, the Academic Congress and  Canadian Data Centre Excellence Awards gala) are encouraged to contact organizers at registerme@gcdc19.ca. Reader who would simply like a copy of the report can access the download registration link here.