Caterina Didio-Duggan
Area Marketing Director at Information Builders
"Working with InsightaaS has been a great experience. The editorial team is attentive, creative, and tells a compelling story.  Their editorial pieces are timely and represent the topics and individual organizations in an educational and informative format. Our stories are getting fantastic traction in the market, resulting in more readers and followers.
Our relationship with InsightaaS has been a partnership – planning the year and the topics that would best resonate with our audience and readers. We look forward to continuing our partnership and reaching more Business Intelligence and Analytics, Integration, and Integrity minded readers!"
Information Builders is the sponsor of the Analytics section of InsightaaS.com. Learn more about Information Builders at http://www.informationbuilders.com/about_us
---
Sylvia Bauer
Director, Marketing Canada at Century Link
"Our relationship with  InsightaaS  has proven to be extremely valuable as a    strategic part of building and enhancing relationships with both new and existing customers. The InsightaaS team has deep understanding and knowledge of cloud and the ability to provide insight across multiple communications platforms. Whether through authored books, social media, live presentations or in-depth editorial pieces,  InsightaaS has worked with CenturyLink to develop unique ways of engaging with the Canadian market. The data-rich reports provided to the TCBC Best Practices community are yet another example of this. Through the creative use  of insight and information, InsightaaS continues to support us as we expand our market presence."
CenturyLink Technology Solutions sponsors the InsightaaS.com Cloud section. Learn more about the company at http://www.centurylinktechnology.com/#
---
Elizabeth Mansfield
Managing Editor at Bloomberg BNA
"The entire team at InsightaaS is top notch. Michael and Mary know their stuff, are able    to see how developments impact operations, and then craft this insight into clear, concise and powerful content. The added bonus is that they are fantastic to work with.
---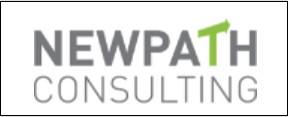 Alex Sirota
Director at NewPath Consulting
"We have been working as technology partners with the Insight as a Service team for more than 3 years. Michael and Mary both use cloud technology to power their business, and it is refreshing to see professional researchers embrace modern technology to punch way above their weight. They have taught our technology team easily as much if not more than we have taught them, and that is a mutually beneficial relationship!"