This year's Chief Data and Analytics Officer Conference in Toronto was an opportunity for those in the analytics realm to commiserate over challenges and share best practices.
According to Christopher Dingle, senior director, Customer Intelligence for Rogers Communications, analytics conversations over the last 10 to 20 years have centred on how to work around large data sets and algorithms. "Accelerated innovation and the move to open source mean we have significant advancement in capabilities. There are no longer bottlenecks in these conversations."
Now, he said, the focus is more around psychology, human relations and communications. "We need to change from hard technology, math and problem solving to more business conversations. What are the use cases, the conversations, the organizational structures? How do we set them up to make them work? How do we figure out how we can get the information we need and automate that? How do we create value out of that and what business conversations are coming out?"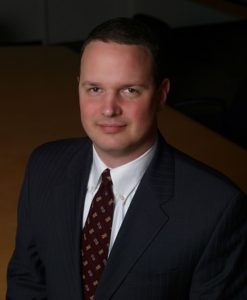 In summarizing the conference, Jake Freivald, vice president, Product Marketing, Information Builders, noted that many organizations are not paying as much attention as they should to operationalizing data analytics. "A lot of the discussion around analytics is really about the small number of tools used to get and manipulate data. But organizations are often working with operations people that either don't have the skills or knowledge, or shouldn't be doing analytics as part of their job."
At the conference, Freivald hosted a panel discussion on Operationalizing Analytics: Essential elements for a successful analytical environment. He said one particular insight from that conversation stood out. "We provide the data and tools to let people make their own decisions; but operational people have very different ideas of what is happening. That's a big gap for many corporations. It is important to find ways to make it possible for humans to find what is there in terms of analytics, and to know how to serve reports to people in ways that will enable them to make better decisions."
Moving forward, Freivald stressed that the major hurdles are human rather than technological or policy-oriented.  What is operational, however, can mean many things to many people – it could be, for example, a customer call centre or logistics. "As we see the incredible availability of various data sources, eventually we are coming to a point where what we think of as operational is getting more granular – moment to moment, individual to individual, or part by part. We think less about the big picture, which we still have to do of course, and more about how to manage analytics at the level where the rubber meets the road. That's only partly realized today."
In her keynote on Business Collaboration and IT, Christina Hoy, vice president, Corporate Business Information and Analytics Division, Workplace Safety & Insurance Board (WSIB), described how her organization has been focused on integrating IT and information management (IM). Outlining the WSIB project, she said initial studies indicated that 80 percent of the team's time was spent on data wrangling and the rest on actual data analytics. "More time is spent on the acrobatics in the back end before the actual analytics are even started."
The key to addressing this issue was a campaign of communication with business partners that deliver the day-to-day operations and services, as well as with technology partners, she said. "If we want to drive better outcomes, the nucleus is getting better information, not more information."
That prompted some key questions for Hoy's team, such as where the organization wanted to be in three to five years; what delivery models were needed to create efficiencies and provide better services; and how to wrap their vision into the organization as a whole. "It has to align, but also fit an operational agenda," she said.
The drivers of change for WSIB will be wise investments in information and technology that demonstrate a return on investment, Hoy said. "Once you instill that confidence, then you can take calculated risks in shifting toward an innovation culture. If you can demonstrate value in one piece, you can ramp up more quickly."
In moving towards a new model of engagement, the lines between IT and IM needed to be redrawn, she summarized. "Typically we are driven by IT.  My group now designs the architecture. We define how we need to see information, in order to inform IT on how to design it. Think of it as building a house, in which IT goes in and builds the foundation. From there information management takes ownership once the right technology pieces and security are in place."
The new approach is making a significant difference in how WSIB can use information. "As we build our new environment and deliver new products, the relationship between IM and IT is changing. It's not always an easy conversation, but they are starting to see why we need to provide information in a different way. There's more direction on what we want and how we want to see it."
The relationship between IT and IM is more complicated than many organizations think, Freivald confirmed. "Data scientists want the freedom to be able to do anything they want, and look for any kinds of partners, tools and data sources they want. That goes against information management that says here is the data model. It doesn't mean either is right or wrong, nor is it an either/or situation. We really need to support both. It's an interesting tension, but a healthy one that should not go away."