A merger can serve many masters: it may be aimed at improving the performance of the target company, consolidating a particular industry, creating or extending markets, accessing new skills or technologies more quickly than would be possible through organic development, or picking and developing a winner in an emerging field. The Dell EMC merger, which was celebrated in an explosion of new market vision and product announcements at Dell EMC World 2017 this month, demonstrates elements of each. The largest tech acquisition in history, the combination of Dell and the EMC federation of companies eight months back was a sprawling affair that touched multiple corporate entities, encompassed more product portfolios, and even more partners and customers than has been seen before in the ICT industry. If this broad and ambitious agenda addresses several merger objectives, it also exacerbates one of the key challenges in merger management – creation of a shared vision that will engage all parties in the delivery of new business value.
A seemingly vague concept, 'shared vision' is commonly viewed as requirement of successful merger, and its execution time constrained: if the organization takes too long to articulate and develop synergies between various groups within the merged entity, then success of the venture is put at risk. At Dell EMC World 2017 (DEW 2017), CEO Michael Dell was clear about the company's common vision: "we are better together" is the new tagline for Dell Technologies. But what progress was the organization able to report on combination and collaboration in the creation of new value and what signs of integration were on display?
A critical component of merger success, integration operates at the people, process and technology levels through a variety of initiatives designed to encourage the cultural compatibility that can drive engagement in a common cause, identified at DEW 2017 as the ability to deliver end-to-end solutions and market leadership across various product categories that now make up the expanded Dell EMC portfolio. On this last item, the company has marked important milestones. As Michael Dell crowed in his keynote address to over 13,000 conference attendees, "we're now number one in everything, all in one place"; citing analyst unit counts, Dell EMC president David Goulden added that the company is now market leader in multiple segments, including PCs (where it has measured increased profit across the last 17 fiscal quarters), servers, converged infrastructure and traditional storage, flash arrays and software defined storage. This is an impressive achievement that clearly evokes "better" but what kinds of "together" initiatives are driving this success?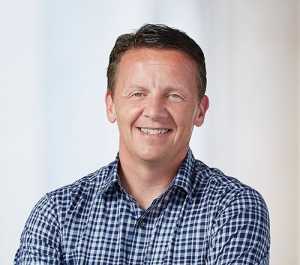 Outlining Dell EMC's vision of current market imperatives, Chief Marketing Officer for Dell EMC Jeremy Burton described four pillars – changes that businesses will have make in order to remain competitive. "Digital Transformation" involves the deployment of new software, online experiences and mobile apps to revolutionize the business. For this to succeed, companies will have to effect "IT transformation," wrapping this in "Security Transformation" to support "Workforce Transformation" or a new mobile style of anywhere, anytime work that will unleash new productivity. In the Dell EMC schema, these pillars closely align with the company's key assets: Pivotal will take the lead in application transformation; VMware, Dell EMC, and virtustream will support IT change, security will be delivered via RSA and SecureWorks; while the company's client and IoT device business will lead workforce transformation. The broad range of products contained in this lineup clearly mark Dell Technologies as uniquely qualified among vendor organizations to deliver an end-to-end-solution.
So far, though, is the delivery more coincidence (the co-mingling of disparate elements) than causality (a concerted build of integrated solutions)? Dell and EMC have publicly identified their initial task as joining the two entities via product training to educate and mobilize the sales teams in account sharing and to encourage cross selling. At the event, Dell CFO Tom Sweet noted the organization's ongoing engagement in this activity. Solution-orientated sales, on the other hand, calls for a more consultative approach, which the Dell EMC services organization is now groping towards. In 2016, president of Dell EMC service Howard Elias noted that the company had already identified and funded 62 integration projects; at DEW 2017, he added that integration in the services arm, which delivers consulting, deployment, support, managed services, training, and the sharing of proven practices, "is now in execution mode." According to Elias, phase one of the services organization's "own transformational journey" – collaboration that has brought together two large services organization to provide ProSupport One services for data centre products that cross the Dell and EMC portfolios is now complete. The services organization is now engaged in phase two, which means "really integrating, combining the support and deployment portfolios under ProSupport, aligning capabilities and tools, and continuing to serve as the voice of the customer in providing guidance for phase three" involving the creation of services for new Dell EMC products. Elias believes it will take another 18 months to reach this third "Unify" phase, when the organization will have developed integrated contact centres, as well as consolidated support and contract management.  All told, he believes the integration "journey" will take two to three years to complete. So far, the services team has created a number of new service offerings, including: Monetizing IoT, Expediting Azure and Hybrid Cloud, Enabling Server Solutions, Combining Best in Class Service Experience, Optimizing Telecomm Services/Provider Operations, Decreasing Data and Migration Angst, Transforming the Concept of PC Ownership in PCaaS.
Beyond this people and process integration, Dell EMC has also begun to accelerate integration at the technology level.  Some examples announced at DEW 2017 include:
*14G PowerEdge server: Described by David Goulden as "a catalyst for a lot of the 'better together' activity, over the next several months the new 14G PowerEdge servers will be embedded across a range of Dell EMC storage and data centre appliances, hyper-converged appliances and racks, ready nodes, other infrastructure bundles. The new server boasts 19X more Non-Volatile Memory Express (NVMe) low latency storage than the prior generation, enhanced storage capacity and flexibility that allows customers to tailor their storage configurations to their application needs in a software-defined-storage (SDS) environment, automatic multi-vector cooling which enables more GPU accelerators in a single configuration, increasing the number of VDI users per server by more than 50%. The server also features enhanced management for full data centre monitoring, performance management, faster remediation, improved power efficiency and compute density – as well as a range of new security features aimed at preventing inadvertent changes, and establishing a cyber-resilient data centre architecture with enhanced privacy.
According to Ashley Gorakhpurwalla, president, Server Solutions Division at Dell EMC, the company engages in two billion customer conversations per year, which drive the themes the division builds to. The core tenets of the new server are modernization to enable automated intelligence in data centre systems, scale out and enhanced security. "Zero touch" is the new watchword, achieved, for example, through a VMware plug in that enables management of Dell servers from within VSphere and that uses the same dashboard to deploy NSX, connecting this to Dell EMC servers and automatically configuring switches for network virtualization.
*Hyper-converged infrastructure (HCI): The Dell EMC HCI portfolio now includes the VxRail Appliances 4.5, VxRack Systems and the XC Series. Jointly engineered with the Dell EMC virtualization leader VMware, VxRail appliances are powered by VMware's virtual storage area network vSAN and 14G PowerEdge. This latest version of VxRail features streamlined installation (deployment of a single appliance in 20 minutes) that can be applied to larger size clusters, single processor options (US $25,000) for a three node cluster for scaling up to 64 nodes; support for VMware's vSphere 6.5 and vSAN 6.6 that add data service algorithms to accelerate flash performance and software-defined data-at-rest encryption; and improved interoperability with Dell EMC technologies, such as the centralized Secure Remote Services (ESRS) gateway, which provides a single point of secure, two-way remote support for the entire Dell EMC infrastructure portfolio.
Rack scale HCI that delivers software-defined compute, storage and networking: The Dell EMC VxRack Systems feature integrated top-of-rack Spine-Leaf networking and SDN options for customers looking for pre-integrated physical and software-defined networking. Updates to the portfolio include VxRack FLEX, an HCI system that simultaneously supports multiply hypervisors, OSes and bare metal use cases, as well as the Dell EMC PowerEdge R930 that handles data-demanding applications such as OLTP, in-memory databases, OLAP, CRM and ERP. FLEX now incorporates next-generation Cisco Nexus 93180YC-EX switches, and offers six additional PowerEdge R630-based server nodes for both expanded high performance and entry level options in cores, memory and CPUs.
HCI appliances based on PowerEdge servers and Nutanix storage and management software: The Dell EMC XC Series provides turnkey, 1U and 2U appliances configured to-order. The XC Series offers hypervisor choice, including Microsoft Hyper-V, and supports specific use cases, ranging from typical enterprise business applications to VDI environments. XC announcements at the event include a new XC430 Xpress appliance in three-node configurations that occupies 3 U of rack space aimed at small to mid-sized organizations, and XC combination with Dell EMC Data Protection to provide enterprise level data protection and simplified backup and DR.
*Affordable VDI-as-a-utility: Powered by VMware's Horizon remote desktop and endpoint management capabilities (Workspace One and Identity Manager), Dell EMC's new VDI Complete Solutions is an end-to-end virtual desktop solution that encompasses infrastructure (VxRail Appliances or Ready Nodes for vSAN), software, endpoint client devices and services. To ensure endpoint protection, the solution has combined RSA, AirWatch, Mozy capabilities. Delivered by a single vendor, the new solution can be purchased as a build-your-own or in preconfigured format, and offers predictable pricing and respectable TCO –  $8 per seat, per month for preconfigured, according to Dell.
*PaaS integrations: Through joint engineering with Pivotal engineering teams, Dell EMC has worked to create the ideal HCI configuration and deployment to enable rapid development and deployment on the open source PaaS, Pivotal Cloud Foundry (PCF). Pivotal and VMware have also collaborated on the integration of PCF with vRealize management software, Wavefront, and the NSX virtual networking platform to support the creation of development-ready infrastructure on Cloud Foundry. According to VMware CEO Pat Gelsinger, this collaboration reinforces VMware's goal of supporting "any application," and by combining Pivotal, the "leader in PaaS, microservices and containers" with NSX, the integration will also deliver new levels of security to app development. Through this partnership, "microservices meets microsegmentation," he added, and this is all built on Dell EMC hardware.
*BOOMI integrations: Dell EMC and Pivotal have also announced a new partnership that enables BOOMI capabilities to support cloud native integration for PCF customers deploying in a hybrid environment. Dell EMC's public cloud for mission critical applications, virtustream, is also using BOOMI to support interconnected applications, such as SAP.
*Public cloud integrations: Via VMware relationships with the major public cloud providers, including the IBM SoftLayer Cloud, AWS and Azure, Dell EMC now claims an expanded cloud strategy.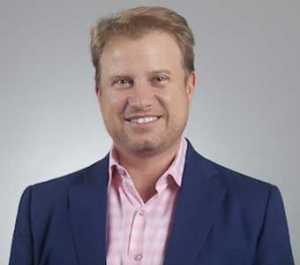 Reflecting on collaboration, the Dell Technologies leadership had much to say about the momentum and outcome of new integration initiatives. "It's decidedly different post-merger," observed Chad Sakac, president of the fast-growing Converged Platforms and Solutions Division, Dell EMC. "There was a ton [of collaboration] going on before. How long, for example, has VMware been working with Ashley on server releases? A decade plus? But one thing that has changed – and here I'm quoting what Michael [Dell] has stated publicly: as the leader, it's incumbent on us to be the pinion, and to be 'better together' as a family, but also to support the ecosystems. And its in that order. And that's a different dynamic than existed before."
Steve Lalla, GM for Dell EMC's Cloud Client Computing, noted a similar shift: "In the VDI space, we have been working with VMware for a long time; we've had source code arrangements with VMware, built and designed client products and data centre solutions, and we've had reference architectures in place for some time. But I will say that we've all been able to see what is possible even more clearly than before, and the rate of acceleration is really increasing. For example, we began the VDI Complete Solution only three to four months ago. And it was just 'go'! There was no friction, and there was no uncertainty."
According to virtusteam COO Simon Walsh, new levels of cooperation are about more than engineering: "There was this thing called the EMC federation. Many of our customers expected us to go in together and we failed quite miserably – often. It's definitely 'better now' and we are certainly able as a family to contract to the customer in an easier way. It's not just that we are doing the engineering, we are doing the collaboration internally to make that possible for customers that consume it as a collaborated entity."
For Ray O'Farrell, CTO of VMware, the source of this newfound cooperation is customer expectation, but the enablement is Dell
transformation: "Customer say, 'hey, I'm buying Dell servers, I'm working with virtustream, and working with VMware and Pivotal – and I expect this stuff to be as seamless and clean for me as possible because I've got other stuff to worry about. Digitally transformed IT organizations have to worry about how to compete with the startups so they see an opportunity in working with Dell Technologies to say, 'you can solve a whole lot of problems for me, please do so'. The changes in Dell Technologies have allowed us to do that in ways we could not do it before. It's clearly customer pull."
In the view of Ashley Gorakhpurwalla, a key change that is empowering new kinds of customer relationships occurred prior to company integration – and the shift from public to private control of Dell continues to impact operations as well as business offerings post merger. Commenting on work with HC to build and roll out flexible consumption models announced at the event, Gorakhpurwalla pointed to the benefit this provides to the service provider community, a segment the server group is looking to further penetrate. "There are many of these [service providers] that feel if they had the capital, they could win in their own market because they understand their own constituency," Gorakhpurwalla explained. "But the capital needs are too great, and put too much pressure on cash flow – but as a private entity, we can turn that around because there is not a stock decision being made by an investor on whether we bring in the revenue today, or we bring in the revenue tomorrow. That's a very powerful weapon we have to build end value for the customer as a first priority, and we worry about things like value chains secondly. That creates a collaborative atmosphere that operates not on the stage but with your customer."
For his part, James Watters, SVP of Pivotal's product and business development organizations, noted the huge business benefit that has fallen from partnering to provide bundled solutions: "We have seen deals where enterprises have come to us and said, 'we are going PCF for apps, and we are using HC and VMware, and Dell for client computing'. We are seeing these new basket deals happen, and though I'm just witnessing this, I can say they are mega. They are saying 'over the next three years Dell Technologies is my show', and I've really been in awe of how powerful that is, because as opposed to having to choose every piece part, and having a vendor bake-off in 15 different ways, Dell Technologies are really partnered with us. It's a unique company that can provide all this."
At Dell EMC World 2017, the enthusiasm that senior leadership displayed for working together at the engineering level, for partnering to build bundled solutions, and for creating a new business proposition for the customer was clear. As a hardware firm, Dell has in the past predicated its success on an open approach that was software agnostic. Will the new software assets and collaboration opportunity mean a turnabout for Dell EMC, or will the company continue to engage in activities that have the firm compete against itself? As Lalla explained, "We absolutely still support open environments; we support what our customers want. But we can go super fast with Chad, Ashley, and Ray's teams. We are going faster, but that does not necessarily work against the partnerships and relationships that we've had in the past to get solutions done." Time and business returns from merged operations will tell.