A new report, Industrialization of the Data Centre: the Compute Factory, boasts deep and extensive roots. The report was created and edited over several research and review cycles, with participation from industry leaders and academics, hyperscalers, multi-tenant colo operators and corporate data centre executives – thought leaders from both sides of the Atlantic. Following its initial draft, but before final publication of the report, the key concepts were vetted in a high-profile breakout session at the 2019 Great Canadian Data Centre Symposium, held on June 20th at the McMaster Innovation Park in Hamilton, Ontario.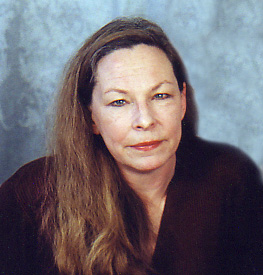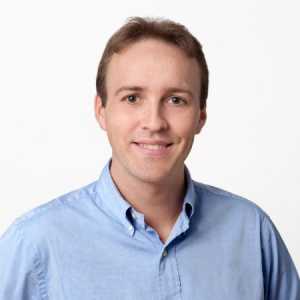 Industrialization of the Data Centre: the Compute Factory was co-created by a group of nine industry experts, including Peer Lead Francois Sterin of OVH – the firm acting as primary sponsor for the report – and Lead Analyst Mary Allen.
All contributors to the report include (top, left to right; bottom, left to right):
The document begins by discussing the term 'industrialization of the data centre'. The definition that emerges encompasses attributes that are common to highly-automated facilities, including: design that exposes and capitalizes on efficiencies and economies of scale; standardization of IT components and facilities systems, IT infrastructure and operational processes; rigorous supply chain management; creation of high density  environments and use of state of the art technologies (cooling and power management) that support these environments; and the extensive deployment of automated software-defined data centre capabilities. The report notes that "The benefits of this hyperscale approach are broadly acknowledged. A large, highly automated, process-driven compute production facility that boasts strong performance metrics – the compute factory – is the aspirational goal of most data centre owners."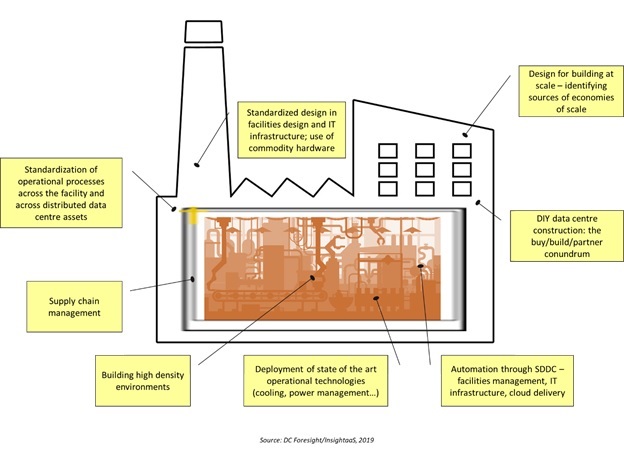 The second section of Industrialization of the Data Centre focuses on business objectives – focus on "customer, cost and connecting with the market" goals associated with the industrialization of compute resources. These are broken down into two sets of objectives, aligned with data centre operations and business performance results. In each area, the report identifies sets of linked activity areas that define paths to target outcomes. The report then identifies customer expectations, defined by usage requirements, which represent a second set of industrialization goals, exploring cost reduction approaches (with particular emphasis on brownfield scenarios) and opportunities for linking service development priorities with external customer needs.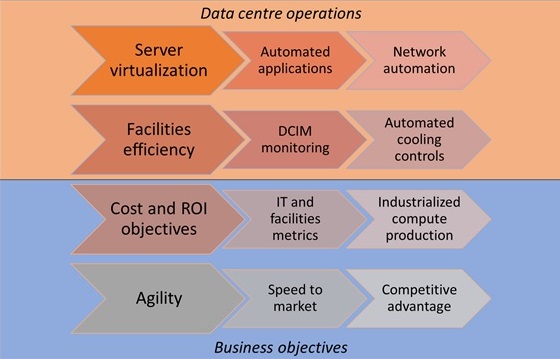 The largest part of the Industrializing report consists of best practices guidance. Here, the working group's contributions will help readers to identify practical paths to efficiency improvements, through insights and examples illustrating how standardization, supply chain management, building data centre density, improved cooling models, automation, buy/build/partner options, the integration of modular capabilities and better lifecycle management can deliver improved performance in at-scale data centre environments. The report discusses the potential benefits of standardization that is "software defined and based on open standards systems," and the cost and provisioning advantages gained through effective supply chain management incorporating industrial sales and operations planning (S&OP). The density and cooling sections look at requirements for racks ranging from the high end of today's systems – typically, about 30 kw/rack – to systems that rely on power-hungry GPUs that require deployment of advanced liquid or immersion cooling approaches.
The final section of Industrialization of the Data Centre: the Compute Factory examines metrics that are used to plot and evaluate the path towards developing industrialized data centre facilities. This is a rich and important section, containing guidance on measures that are important to efficiency – such as PUE and utilization rates, and reductions in manual operations through automation – as well as indicators that tie to customer satisfaction, including time to delivery, reliability/uptime, and performance metrics that are relevant to the business user's needs. For example, this last section includes an analysis of factors that are important in evaluating HPC operations and requirements – such as chip density and flops/watt.
Key findings from the Industrialization of the Data Centre: the Compute Factory report will be discussed in a Canadian meetup session later in 2019, which will be posted on the DC Foresight meetup page. In the meantime, copies of the report are available immediately through this download link