The Open Compute Project's celebration of its ninth annual summit begs two observations: while interest in this initiative remains high, it's not clear how much impact a decade's worth of work has achieved in terms of shifting the enterprise data centre to open computing. In the research report reproduced below, Jeffrey Fidacaro, senior analyst, datacenter technologies for the 451 Research Group, pokes at this issue, assessing progress towards broader adoption of open hardware technologies through an update on significant announcements socialized at the event. But in commentary that is the hallmark of 451 Research, Fidacaro also provides analysis pointing to some of the hurdles that need to be overcome if data centre adoption is going to spread beyond the hyperscale community. Specifically, he notes that despite efforts like the Open Compute Project (OPC), "maturity around the procurement, testing and certification, and support functions, that firms are accustomed to with traditional (non-OCP) hardware" has not evolved to the point where trust engenders action. To learn more about the gaps between enterprise markets and the OCP supply chain – and about the efforts of companies like Microsoft, Facebook, Intel, Schneider and Equinix to support open computing, readers are advised to delve into the riches of the 451 report which follows. (ed.)
The recent Open Compute Project (OCP) Summit in Santa Clara, California, marked the ninth year for the annual event, which had a record 2,800-plus attendees. OCP membership, which includes end users and a growing number of suppliers, doubled to 198 in 2017 from 88 a year ago.
The Summit has clearly become one of the most important events for the datacenter industry. However, despite the maturing hardware ecosystem and what participants believe to be the well understood benefits of open compute, many vendors are still waiting for signs of an anticipated wave of non-hyperscale adoption.
The OCP community is working hard on many levels to address this. Most visibly, it has launched an online OCP Marketplace, where users can search for OCP hardware and find where to order it. Major hyperscale announcements at the event included Microsoft's support of ARM server processors for Azure cloud OCP servers, and Facebook's OCP server portfolio refresh that includes a new server type.
Intel announced a collaboration with small software supplier Virtual Power Systems to contribute software-defined power technology to the community. Equinix, the largest colocation provider by revenue, announced broad OCP support, while some of the leading OCP hardware makers discussed their plans to drive greater OCP adoption. This year's event also focused on the open software stack including open network switch software and new software-defined storage announcements from NetApp and IBM.
The 451 Take
In concept, the value proposition of OCP-based designs – lower cost, highly efficient, interoperable, scalable – appears to be well-understood (although with some healthy skepticism around the magnitude of savings announced by some hyperscalers). However, real demand from enterprises and, more generally, non-hyperscale remains elusive. We believe this is primarily because of a lack of maturity around the procurement, testing and certification, and support functions, that firms are accustomed to with traditional (non-OCP) hardware. There are some systems integrators and others that are stepping up to fulfill these functions, and to help with integration, but there is more work ahead, before enterprises and other non-hyperscale buyers can confidently overcome their caution. There is clearly a high level of enterprise interest in OCP, and supplier and service provider momentum. We believe broader adoption is a question of when – not if.
Key takeaways
Since its inception in 2011, the OCP ecosystem has grown to 198 official members. OCP hardware deployments, however, have been primarily in hyperscale environments – Facebook, Microsoft and Google – and a handful of large financial institutions. The maturity of OCP hardware and vendor support was evident at the event, with a vendor show floor that was easily twice the size of last year's.
At this year's Summit, Facebook and Microsoft made significant announcements, while Google was notably quiet (and absent from the keynote roster). Google joined the OCP a year ago, and has since shared its 48V rack designs with the community – a higher voltage than the 'traditional' 12V OCP designs.
A focus of the 2017 Summit was on networking components, as well as the software stacks running OCP gear. A panel discussion highlighted the need for greater interoperability between, for example, network operating systems, software-defined storage, OpenStack and Linux.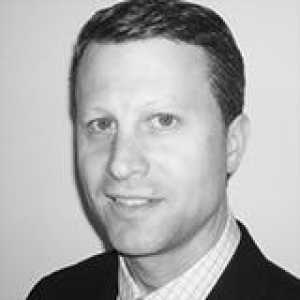 One of the major announcements at the Summit was Microsoft's support of ARM-based servers integrating chips from Cavium and Qualcomm (and others) into its OCP-designed servers. While ARM-based servers have been around for some time (with little traction), support by Microsoft presents a significant threat to Intel's monopoly in the world of server processors. Microsoft also announced it will integrate AMD's new x86 server chip, Naples, which is shipping in 2Q 2017. (Look for a separate 451 Research report that delves deeper into the ARM and AMD, versus Intel, server chip battle.)
Microsoft ported its Windows Server operating system to run on 64-bit ARM processors, and is strategically testing the ARM servers for specific (not all) workloads – primarily for cloud services. This includes its Bing search engine, big-data analytics, storage and machine learning. This is significant, because Microsoft claims that these workloads make up nearly half of its cloud datacenter capacity. Microsoft noted that the ARM-based version of Windows Server will not be available externally.
The ARM-based servers are part of Microsoft's Project Olympus platform (first announced in November 2016), which includes OCP designs for a universal motherboard, a universal rack power distribution unit, power supply and batteries, and rack management card. Project Olympus is a new development model whereby designs are 50% complete by intention, and shared with the OCP community for collaboration and to speed innovation. Intel and AMD are also working with Microsoft to have their newest processors (respectively, Skylake and Naples) included as part of the Project Olympus specifications.
At the Summit, Facebook introduced a full refresh of its OCP portfolio, introduced a seventh OCP server type, and updated its software stack. The new Type VIII server combines two systems – the Tioga Pass dual-socket server and the Lightning storage (JBOF) – to maximize shared flash storage across servers. Its next-generation storage platform, Bryce Canyon, is designed for handling high-density storage (photos and videos) and can support up to 72 hard disk drives in a 4-OpenU chassis.
Facebook also updated its Big Sur GPU server to Big Basin using the latest generation GPU processors, and increased its memory from 12GB to 16GB, allowing it to train machine-learning models that are 30% larger compared to its predecessor. Other refreshes included the Yosemite v2 server (four single-socket compute nodes) and Wedge 100S top-of-rack network switch.
In the storage space, NetApp announced it is offering a software-only version of its ONTAP operating system, ONTAP Select, for use with OCP storage hardware in a private cloud. IBM also released its Spectrum Scale storage software for OCP. These enterprise storage operating systems are now unbundled, and bolster the software-defined storage stack that had been missing in OCP.
A new online OCP Marketplace was launched where products can be reviewed and sourced by the community. Last year, an incubation committee was established that developed two designations: OCP Accepted (full hardware design specifications that are contributed to the OCP community) and OCP Inspired (designs that hold true to an existing OCP specification).
The marketplace currently lists 70 OCP products that are ready to purchase. We believe this is a positive initial step in aggregating available OCP-based hardware in one location, but more curating and certification may be needed to resolve some of the enterprise challenges in OCP hardware procurement.
Key DCT announcements
Schneider Electric, one of the leading datacenter technologies suppliers, and Microsoft announced their co-engineering of a universal rack power distribution unit (UPDU), a unique component of Project Olympus. The UPDU is based on a single PDU reference design along with multiple adapter options to accommodate varying alternating current standards and input power ratings (amps, phases and voltages) across different geographies, as well as different rack densities. The goal is to simplify global procurement, inventory management and deployment.
Also at the datacenter facilities level, was the announcement from Intel that it is working with VPS to develop software-defined power monitoring and management. We believe the broader datacenter industry will increasingly move toward the use of software-driven power management, enabling greater efficiencies and utilization.
This is not a new approach, but one that has been slow to take off – Intel's support may help to change that. Intel is integrating VPS's software with its Rack Scale Design open APIs to enable power availability where needed on-demand, as well as peak shaving among other functions. Intel and VPS have committed to contributing the specification to OCP.
What's next?
The leading OCP server manufacturers (ODMs), Quanta Cloud Technology and Wiwynn, are assessing more integrated OCP rack offerings, in a bid to simplify the procurement process. But in our view, they still need to develop stronger channel and distributor relationships to get closer to resembling the traditional supply chain.
A number of systems integrators at the event shared a common strategic mandate to fulfill the intermediary role between enterprise and non-hyperscale buyers and the OCP supply chain. The availability of OCP-compliant space at colocation providers is likely to also be an enabler. Equinix, the largest colocation supplier by revenue, joined the OCP in January, including the OCP Telco Project that launched a year ago (and has since grown from 20 to over 100 participants).
At the Summit, Equinix announced that it would adopt OCP hardware at its International Business Exchange datacenters to support certain infrastructure services. Equinix discussed with 451 Research its broader intent to support – and in some cases, help facilitate via interoperability testing – OCP adoption among its customers and partners. This could include the top 10 cloud providers, plus hundreds of smaller cloud customers. Equinix's broader OCP strategy will be discussed in greater detail in a forthcoming report.
Several other colocation providers are also paving the way for OCP inside their facilities. Aegis Data made OCP-compliant space available in its HPC-designed datacenter outside of London and, along with Hyperscale IT (a hardware reseller and integrator) and DCPro Development (datacenter training), stood up OCP hardware and held an awareness course in February.
CS Squared, a datacenter consultant, opened an OCP lab in a Volta colo datacenter in London (mirroring Facebook's Disaggregated Lab in California). More recently, the Dutch colo Switch Datacenters announced a data hall in one of its Amsterdam facilities that is suitable for Open Rack systems.
In reality, the 'end to end' service offerings available today for the non-hyperscale buyers of OCP hardware, from procurement to maintenance and support, are still a work in progress. It is moving forward and evolving but, in our opinion, is still too onerous or complicated for most.
Further investment and a concerted effort from the ODMs, integrators, colos and others in the supply chain will be required. But once the issues around procurement, testing and support are fully resolved, it could be a tipping point for broader non-hyperscale OCP adoption.