Capping months of research that involved extensive outreach to more than 150 suppliers and hundreds of Canadian data centre professionals, InsightaaS and McMaster University's Computing Infrastructure Research Centre (CIRC) presented the inaugural Canadian Data Centre Excellence Awards (CDCXA) at a gala dinner at the McMaster Innovation Centre.
The CDCXA19 gala – held on June 19th, after the Great Canadian Data Centre Symposium (GCDCS) Academic Congress, and on the eve of the second-annual Symposium – brought together suppliers, operations professionals, academics and other community members for an event that celebrated excellence in the data centre community that supports Canada's knowledge society and knowledge economy.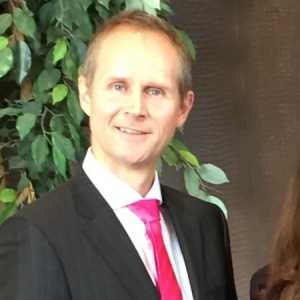 After a welcome from Rittal Canada President Tim Rourke and an opening statement from event organizers that outlined the CDCXA research approach, the awards segment began with the presentation of Leaders' Circle plaques recognizing "organizations that are exemplary in working with Canadian clients to achieve data centre operations success." These supply-side honours were presented to firms that were praised by customers and peers for innovation in one of four categories: data centre facility infrastructure, data centre services, IT equipment, and cloud, colo and related services.
The first honourees were recognized for excellence in data centre facility infrastructure. Firms receiving CDCXA19 Leaders' Circle awards in this category included Schneider Electric (for power and cooling), Siemens Canada (for power and cooling; also mentioned by clients in the DCIM category), Rittal Systems (for racks, cabling and other infrastructure products; Rittal also attracted support in the IT Equipment category for edge computing), and Hammond Manufacturing.
The next set of awards were presented to leaders in the data centre services category – an area in which, as the presentation notes stated, "opinions run very strong…each of the honourees attracted negative as well as positive commentary, and outside of the three honourees, negative commentary actually outpaced positive recognition. Thought leadership is very important here, with honourees garnering multiple nods for 'most advanced services' and doing 'the best job at visioning and strategy'." After this preamble, Morrison Hershfield, H.H. Angus and EllisDon were recognized with Leaders' Circle awards for data centre services.
The third category celebrated at the gala was cloud, colo and related services. Neither AWS nor Microsoft was on hand to receive their award, so Carbon60, the third honouree in this group, was the only firm recognized for excellence in the provision of cloud, colo and related services at the event.
The Leaders' Circle presentation concluded with the presentation of an IT Equipment award to Cisco Systems Canada, in recognition of its excellence in both the networking and server categories.
Category Champions
The final supply-side award was the CDCXA19 Category Champion trophy. This was presented to Vertiv Canada, with the observation – drawn from CDCXA19 research – that Vertiv is "viewed as a leader in advanced technology, vision, reliability, post sales support and value for money, and is most likely to be viewed as best in market."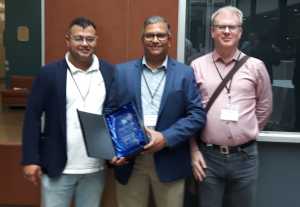 After the presentation to Vertiv, AFCOM President Kevin May took the podium to present a Category Champion award to AFCOM board member and TeraGo Eastern Engineering Team Manager Mike C. Brown. In his presentation, May praised Brown's extensive volunteer work, noting his work in helping to establish a bursary bursary fund for female graduates from the McMaster University Graduate Data Center Research Program.
The final awards, co-presented by Rittal Canada President Tim Rourke, recognized two Canadian organizations for excellence in data centre management and operations. The moderator's introduction stated that each of the firms "can boast of a wonderful story, detailing an ongoing commitment to leadership, innovation and excellence," and went on to note that "competitive pressures and lawyers being what they are, the two stories may never be publicly told – but at a leadership level, this is a small industry, and the lessons highlighted today will be learned by many firms in the months and years to come."
Sun Life Financial
Sun Life Financial's story is built around accountability and governance. In fact, it literally includes a story – a 'colouring book' used to document policies and requirements, and to communicate these policies and requirements clearly and consistently. The goal is to eliminate the leading cause of downtime – human error – across more than an average of roughly 10 changes per day, every day – approximately 3500 changes per year – while also aggressively targeting waste to keep power usage flat in the face of rising demand.
With this as background, Sun Life was recognized as category champion for its expertise in colouring within – and across – the lines.
Royal Bank of Canada
The build-up to the final award presentation of the gala started with the observation that Royal Bank of Canada "provides a wonderful illustration of Canadian innovation and the pursuit of excellence. After implementing organizational approach to data centre infrastructure and strategy, this organization began to accelerate change by aligning skills with requirements: 'having the right people do the right things', 'having people do what they are good at'." The presentation went on to observe that RBC was the first organization in Canada to receive the A&O stamp from industry certification and consulting experts (and GCDCS19 sponsors) Uptime Institute, and that RBC's team now includes an internal business intelligence unit which has been so uniquely successful that Uptime has invited them to act as a model for other data centre management teams around the world.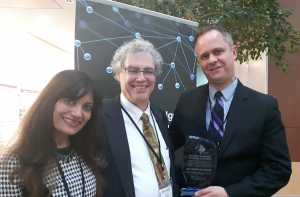 With this introduction, RBC was recognized as category champion for its leadership in Intelligence by Design.
The event ended with a final toast saluting the awards winners and the excellence that can be found in so many areas of the Canadian data centre community. Event organizers InsightaaS and CIRC look forward to presenting a new series of awards at GCDCS20!
Do you want to indicate your support for a data centre supplier that has exhibited product or service excellence? Please follow this link.
Would you like to salute an innovative data centre management team? Here's a link that you can follow to demonstrate your support!