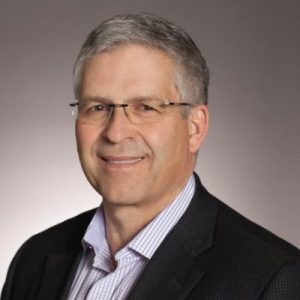 Context:  Dell EMC has taken its merger message on the road with pit stops in major Canadian cities. Last week, the company touched down in Toronto to educate customers and prospects on the importance of digital transformation and to explain how Dell EMC's integration project positions it as a better partner for this customer journey. As Canadian president of the Dell EMC Canada Commercial Division Kevin Peesker explained, alliance between the two organizations has been many years in the making: it began with agreements over supply chain and customer engagements as early as 2001; continued with discussions between CEOs Michael Dell and Joe Tucci on combining the two entities in 2009 (a course that was abandoned due to the financial crisis); and it was finally enabled through Dell privatization in 2013 – a sequence of steps that culminated in the recent merger. The positive outcome, Peesker argued, is reflected in Dell EMC market leadership across 20 Gartner product categories, including converged infrastructure, laptops, data centre storage, cloud, servers and virtualization.
In his introductory remarks at the Toronto session, president of the Dell EMC Canada Enterprise Division Michael Sharun stressed Canada's poor showing in a ranking of countries based on their digital maturity. Out of 15 countries reviewed in a Dell EMC study, Canada emerged in 13th place, based on scores in an "Index" that divided Canadian survey respondents into digital laggards (15%), digital followers (32%), digital evaluators (34%), digital adopters (14%) and digital leaders (5%). Noting that the "art of software development is now a competitive advantage," Sharun urged Canadian organizations to move forward more quickly on digital transformation.
In the view of keynote speaker at the event and president of Dell EMC Services and IT Howard Elias, the union of Dell and EMC was itself born out of consolidation in the IT industry and a product of the digital disruption that is now underway. Chief architect (along with Dell's Rory Read) of the Dell EMC merger involving 60,000 employees, Elias reinforced messaging on the accelerated pace of change in IT – there is a doubling of capability every 18 months, he noted, which equates to a 10x change over the last five years (since 2011) and a 1000x rate of change by 2031. To respond to this change imperative, Elias argued that businesses must look to transform across three different areas, for which, not incidentally, Dell EMC can now muster solution offerings. These areas are: workforce transition (through mobile devices that are stylish and functional, and enhance team productivity through intuitive apps that push data and decision making to the edge), integration "from the get go" of security that is business-driven and intelligence-driven (relies on analytics and threat intelligence sharing), and IT transformation from the current regime of systems of record, transactional data and traditional applications to business-centric IT characterized by systems of engagement and insight, cloud-native apps, streams of data and analytics, and the Internet of Everything.
This transition is possible, Elias reasoned, with the help of Dell EMC, which can help customers optimize traditional IT, freeing up dollars for new cloud-native infrastructure. Citing Gartner and Dell EMC analysis, Elias claimed his organization is now doing this – and is producing IT savings for customers in the range of 18-26% which in turn can be devoted to app development or new infrastructure. But how is this supported by a merged Dell EMC, and what synergies have been created through combination that can benefit customers? In a round table discussion with local press at the session, Peesker, Sharun and Elias fielded questions on the progress and mechanics of Dell EMC merger, which produced the following observations.
Three keYs: culture, customers and competition
"Culture trumps strategy":  Citing a prevalent business aphorism, Elias outlined top level findings from a survey of 75,000 employees, in which Dell and EMC respondents identified the same five primary cultural values in identical order. For merger executives, this outcome is a sign – for public consumption at least – of the likelihood that Dell and EMC staff can work together as a unified whole. Interestingly, areas of divergence, which might point the leadership towards work that remains to be done, were not named. A lingering question remains, for example, around different methods and levels of sales compensation and around how this issue might be bridged. Elias pointed to Dell's transactional "attach oriented" sales model, noting that this approach is foreign to EMC, which is solution oriented, and manages a lower volume of more complex solutions. But in his view, this is a key difference that will be leveraged – presumably for the company's bottom line if not for consistency in employee comp policy.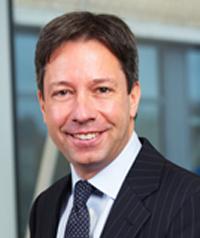 More tangible signs of cultural integration include cross training on products for sales personal that Peesker described as a collaborative and energized initiative within the Canadian branches of Dell and EMC. According to Peesker, 75% of the sales force were cross trained in terms of vision, messaging, and on where to go to get specialty help, a requirement given the company's now very broad portfolio. Focused on product awareness, Elias noted that this training is not aimed at deep product expertise, rather the merged company will maintain specialists – dedicated engineers – for distinct Dell EMC solution areas who can act as a sales resource for sales.
This approach suggests greater opportunity for cross selling across shared prospect lists than for a holistic go to market with an integrated solution set, and it more closely aligns with what Elias called the "industrial logic" of the merger. For the most part, the alliance partners' technology strengths are seen as complementary, rather than competitive, though Elias noted that while there will be "zero integration on the client side of the business," there will be considerably more in infrastructure and within the EMC data centre and Dell enterprise systems groups – with ongoing support for technologies like Compellent, running parallel to efforts to focus on the EMC storage portfolio.
Business as usual in Canadian go-to-market: Dell EMC has identified three segmented routes to market: enterprise and large public sector, commercial mid-market, including public sector verticals such as healthcare and education, and consumer.  Mike Sharun will head up the first division, and Kevin Peesker the commercial and consumer divisions, a division of labour that fairly closely corresponds to historic market segmentations. While Dell presence in Canadian healthcare and education markets has been apparent for some time, as Elias explained, EMC has traditionally assumed a "shark like" stance in its approach to large accounts requiring complex technologies.
To prepare for organizing their route to the Canadian market (which is targeted for completion on February 1st), the Dell and EMC leadership, supported by consultants, worked with a corporate template that provided analytics aimed at using anonymized customer account data, which would ultimately identify accounts where the two firms were working together and where not. The template, Peesker explained, has served as a go-to-market engagement strategy: while noting that both firms were already both engaged with a surprising number of customers, he also claimed that Dell is now working on deals where the customer was primarily an EMC account, proving out the benefits of cost selling. And while Elias conceded that there are likely more disruptions to come from a personnel perspective, the Dell EMC merger is "not a consolidation to shrink, it's an opportunity to grow." Peesker also "sees cost synergies, but also revenue synergies" in the merger.
Competing with partners: Reflecting on the best opportunities for the future, Peesker pointed to converged infrastructure – for use cases such as VDI. Interestingly, converged infrastructure is an offering that the company provides with one of the Dell EMC family members, VMware, which was notably absent from the session (and from the recent VMworld 2016 conference). According to Elias, this stems from Dell EMC desire to "continue to offer choice to the customer," but while the company may operate independently of the VMware family member, it "can work on the front end to build combined solutions that customers are looking for" and in presenting choice "tilt towards the product that they think might work better" – VxRail, for example, as opposed to Nutanix-based converged infrastructure. The choice will depend on the solution and the customer use case requirement; however, Dell EMC may have to compete with its partner (VMware), Peesker added, in delivering that choice.
The bottom line:
So far, discussion around the Dell EMC merger has not yet clearly identified what the real synergies may be in integration. The best prospects appear to lie in cross selling across a broad portfolio, though it should be noted that Dell EMC market leadership across several IT market categories lies in the individual successes achieved by the separate, not combined organization. On the other hand, Dell EMC convergence is still a work in progress and it will take more time to combine systems, processes and tools: according to Elias, the company has already identified and funded 62 integration projects but expects the path to full migration to be a multi-year journey. Exactly who's along for the ride remains to be seen. Members of the Dell EMC family that may have third party stock interests and who now operate independently – VMware, SecureWorks and Pivotal – may opt into shared services if they want, Elias observed, though they are clearly not a first priority. Summarizing the benefits of integration to customers, Elias argued that there's more than the marketing and delivery advantage of 'one throat to choke'; customers will also benefit from technology integration that will emerge out of Dell EMC's large R&D budget – which, he insisted will have to remain open standard, implying development of a new and expanded partner ecosystem. "That's the navigation" for Dell EMC, Elias observed. For current partners the way is less clear, even for those (VMware) that are believed to contribute a good share of current company value.