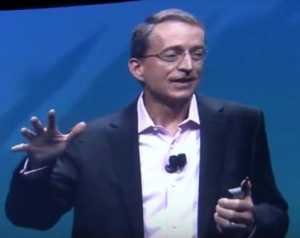 Channeling tech visioning from the popular sci-fi film Aliens, "Beam me up" molecular transport from Star Trek, current experimentation with Quantum entanglement and modification of mosquito DNA to fight the Tikka virus, VMware CEO Pat Gelsinger proclaimed that "science fiction is becoming science fact for everyday use" to 20,000 attendees to VMworld 2017 last week. Gelsinger's invocation of rapid advance in science and technology is an apt reflection of the way we live now, but also a reference to the burgeoning opportunity that this change will produce for VMware, and to the company's revived ability to capture it. VMware has emerged from the acquisition torpor that marked last year's user conference with a renewed display of innovation activity. At VMworld 2017, the company announced a spate of product and service updates that reinforce its leadership position as a provider of solutions addressing the key IT challenge facing the enterprise today – how to leverage 'cloud to the edge' technologies to support the rapid, secure and agile app deployment that will drive digital transformation. Since foundation, VMware has continued to extend its scope from server virtualization roots to endpoint management, to the software defined data centre, and to cloud and the edge, with more or less momentum, depending on cycles of tech wizardry and market conditions. At this year's end user conference, VMware demonstrated that its innovation engine is well oiled, primed to enable customers' transformation journey in several key areas.
Foundational technology update
At the core of VMware's data centre offerings lies Cloud Foundation, a unified platform for the Software Defined Data Center (SDDC) that combines virtualization software for compute (vSphere), the network (NSX), and for storage (vSAN) in a natively integrated stack that can be deployed as on-premise infrastructure or consumed as-a-service in the cloud.  The company's software-based approach enables maximum flexibility: by decoupling infrastructure management services from the underlying data centre hardware and abstracting this into logical pools, its solution promises hardware agnosticism, and more efficient resource sharing across different IT components and geographic regions. Cloud Foundation sits at the centre of the hybrid cloud paradigm; by allowing deployment of the same stack on premise and in cloud, it also promises seamless migration between both and between multiple clouds. At VMworld 2017, the company took several steps closer to turning Cloud Foundation promise to reality with announcements on an expanded list of hardware and delivery partnerships. Today, certified server options for Cloud Foundation include products from Cisco, HDS, Fujitsu and Lenovo, and VMware also announced partnerships on new integrated systems, including the latest version of the Dell EMC VxRack for SDDC and new releases of the HDS UCP-RS, Fujitsu PRIMEFLEX and QCT QxStack. In addition, the company has expanded relationships with partners for the delivery of Cloud Foundation private cloud services, including CenturyLink, Rackspace and Fujitsu.
Building cloud service capabilities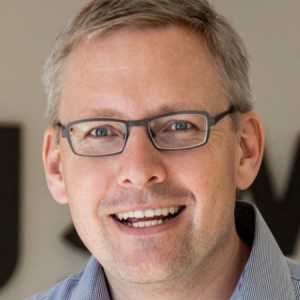 VMware customer adoption research has uncovered not only an increase in public cloud usage – 77% in 2017, as opposed to 56% in 2016 – but also evidence that a majority of users (67%) believe that the ideal end state is the use of multiple clouds. Multi-cloud adoption offers clear advantages, such as competitive storage pricing or access to specialty services; however, it also introduces management challenges as each cloud builds it own IP to differentiate in the marketplace. According to Guido Appenzeller, CTO of VMware's Networking and Security Business Unit, for users the result is lack of consistency: "Clouds are the new silos," he explained, as on-premise VMware infrastructure may use firewalls in a certain way; AWS may not be using firewalls; Azure practices may be different again, and since each cloud will feature different APIs, they will demand unique skill sets. To simplify, VMware's goal is to deliver consistent infrastructure across clouds (Cloud Foundation) as well as consistent operations to manage, govern and secure public and private cloud apps. The company has been on this journey for some time – "Cross-Cloud Services" were introduced in 2016; however, these have been rebranded with the inspired moniker "Cloud Services" to also encompass the following new capabilities.
Visibility – VMware Discovery is a free service that provides a database of all the services that an organization is running in different clouds, which details how many workloads are running in what regions, and how much storage and networking resource is devoted to each. Discovery allows IT to easily write scripts that make use of native cloud tags and other defined properties to identify service usage, to better organize cloud resources, to group services that span multiple clouds and to align these with business needs. Once configured, the solution continuously monitors service inventory, providing IT with a single portal for addressing shadow IT, and for optimizing the organization's service usage.
Cloud costs – While the commoditization of IaaS has reduced the price per CPU, many organizations find that associated services fees can introduce cost spiral, especially as production scales. To provide visibility into what is being spent on services, by whom and for what applications, VMware has introduced Cost Insight, a monitoring tool that helps users identify the source of service cost, compare fees charged by different providers, and also model the relative costs of running a workload on-premise vs. in the public cloud. The goal is to analyze cost spend and map this to business unit usage and priorities, while enabling cost forecasting, an important outcome for organizations that wrestle with the transition from fixed budgets to the cost flexibility associated with pay-per-use pricing.
Cloud networking – According to Jeff Jennings, GM of the Networking & Security Business Unit, VMware has come a long way from creation of the virtual switch in 2011 and its flagship SDN product, NSX, now boasts nearly 2,900 customers across a broad range of industries. While the pace of NSX adoption has been measured in the past, Jennings claimed that three trends are now driving rapid uptake:
Hyper-distribution of workloads – workloads can be anywhere, as can the people who consume them, and apps and data distribution now extends beyond the data center to the edge, to users and their devices. NSX provides a consistent way to manage the linkages between disparate systems.
Use of micro-services – modern application architectures now involve the integration of independent processes that communicate via APIs. This approach requires additional networking flexibility that can be provided by NSX.
Developers/LoB now have more authority in IT decision making and are demanding more cloud. NSX can secure unstructured and non-compliant public cloud adoption, while enabling container-based development.
Delivered as code and now SaaS enabled, the VMware NSX Cloud service helps IT negotiate the multiple networking and security policy requirements that accompany multiple clouds by providing a consistent networking and security framework, a single management console and common APIs for applications running in multiple private and public clouds. With micro-segmentation, security policy and rules can be set once based on workload attributes and automatically applied to applications running anywhere — in cloud virtual networks, regions, availability zones and multiple clouds – as the apps scale up. Through an abstraction layer, NSX Cloud functions as a networking management and control platform to support customer use of public cloud, delivering virtual public cloud monitoring for network connectivity, and monitoring performance and security for diagnostics, troubleshooting and audit purposes.
Cloud network monitoring – Available previously as an on-premise solution, Network Insight is now offered by VMware as-a-service. Leveraging insight into application traffic flows between different tiers, virtual and physical network layers (including physical hosts such as Cisco), and private and public clouds, the new service supports cloud migration, security planning and network troubleshooting using cloud-based analytics.  The service enables development of a network segmentation model and knowledge of application dependencies to deliver security recommendations for AWS and VMware environments, as well as continuous monitoring for configuration changes and security vulnerabilities. Users may set up proactive events and alerts to quickly remediate connectivity issues between physical and virtual traffic in the data centre as well as network or security compliance issues across clouds. For large scale NSX deployments, Network Insight provides pre-defined management best practices that can be used by administrators with standard network working knowledge to speed deployment and identify configuration issues.
Cloud native app support –  VMware's Wavefront metrics and monitoring service collects real time data on the performance of high-scale and highly-distributed cloud-native applications, and builds this into a time series database that functions as the basis for cloud-based analytics and query-driven alerts. Through "first pane of glass" visibility into app performance and interactive visualizations, DevOps teams can identify and remediate performance anomalies to ensure the high availability of cloud services, while developers can take advantage of the solution's self-serve features to adapt Wavefront analytics to address the unique needs of their code. By creating what Guido Appenzeller called "a shared model of applications for both developers and ops," Wavefront supports the collaboration between the innovation engine and the secure/control IT arms of the organization.
Partnering with the juggernaut
VMware's previously announced partnership with AWS was celebrated with great fanfare at VMworld 2017 through launch of initial availability of the VMware Cloud in the AWS US West (Oregon) region. Through service (which will extend to other AWS regions by year end), VMware brings its enterprise class SDDC Cloud Foundation software to AWS's elastic, bare-metal AWS infrastructure to allow customers to run applications across VMware vSphere®-based private cloud environments, while enjoying joint-engineered access to AWS Cloud services. Run by VMware as an on-demand offering – on an hourly basis, or in one and three-year subscription options that will be made available in future, the service helps IT teams to manage their cloud resources using existing skill sets and with familiar VMware tools. Other benefits to the customer include access to a broad set of AWS services and infrastructure elasticity, unified management of hybrid environments, bidirectional portability of workloads, the ability to spin up (or down) an entire SDDC in a couple of hours, and the ability to run and secure applications without purchase of custom hardware, without rewriting applications or modifying operating models.
Over the past couple of years, VMware has formed other partnerships for the delivery of its SDDC software with multiple cloud providers – in fact more than 4,300 participate in the VMware Cloud Provider Program, offering tailored cloud solutions based on Certified Reference Designs as well as services such as DR-as-a-Service, built on NSX and vCloud Director migration capabilities. But as Ross Brown, SVP Worldwide Partners & Alliances for VMware explained, many of these organizations tend to deliver one or several VMware services, while other key providers, including IBM, OVH and VirtuStream, provide complete Cloud Foundation systems, and as such, are preferred provider partners. Referred to repeatedly at the event by VMware execs as the largest and most dynamic public cloud provider, AWS seems the (most) preferred of the preferred; however, AWS also has much to gain through the relationship. As AWS CEO Andy Jassy noted, "most of the world is virtualized on VMware," and customers had complained of the choice that AWS was forcing on them – by partnering with VMware, AWS is able to offer familiar tools, relieving customers of an unappealing "binary decision." At the same time, Jassy pointed to the cost advantages that the partnership brings to customers: "With the other options that are out there for this type of offering," he explained, "it costs a few hundred thousand dollars to spin up a few instances. Plus there are professional services, and then to do anything meaningful, you are looking at a couple of million dollars. What we are doing is much more cost effective."
New ability to reach out to VMware's broad customer base would appear to align well with AWS' increasing focus on the enterprise segment. According to Jassy, AWS already counts significant enterprise and government business and presumably needs no help there; on the other hand, he added that most enterprises are just at the beginning of their cloud journey, and hence represent significant new opportunity for the company. "Most partnerships tend to be optical," Jassy argued, but the relationship with VMware is "the opposite, it's an unusual relationship and we are at the beginning of what we can do together. We're just scratching the surface of what we can do on a marketing and engineering basis."
Go-to-market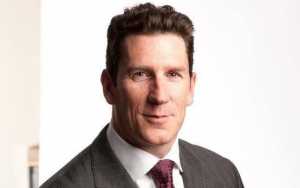 The product innovation on display at VMworld 2017, is one piece in a triad of strategies that include operational excellence and go-to-market which work together to support growth. As Peter Near, national director, systems engineering for VMware Canada, observed, the flurry of cloud announcements "will change the way I'm able to talk about cloud with Canadian customers," as these demonstrate new-found VMware ability to facilitate the hybrid cloud journey. In general, cloud services are taking on increased weight in the Canadian team's go-to-market approach as local cloud readiness, combined with VMware public cloud partnerships, align with a market shift towards expanded use of cloud services by Canadian enterprises. The newish Canadian country manager Sean Forkan has estimated that new market opportunity, driven in part by Canadian cloud adoption, will enable the Canadian operation to double revenues over a three-year period, an ambitious goal that Forkan expects to achieve with the help of a revamped channel program. At VMworld, headquarters announced several initiatives aimed at providing new levels of support – removal of the 'channel tax', changes in services rates, a new service credit program, and deal registration – designed to move partners to a "services first" approach. At the local level, channel chief Tara Fine noted that VMware Canada is also engaged in refinement of the Canadian partner roster to develop new kinds of relationships with organizations that are able to take maximum advantage of the cloud services transition. As an example, Forkan pointed to conversations that VMware Canada is now having with several telecommunications companies that would see VMware "sell with, sell through, and sell to" telco partners – in joint sales and marketing engagements, through use of the telco as distribution partner, and through telco purchase of NSX for its own operations or for development of NFV offerings delivered to its own client base. Cloud service capabilities are enabling an increasing array of deal types and revenue recognition arrangements, and VMware's growing portfolio of services only expands the options that the Canadian team is ramping to manage – Canada is fortunate in having strong telecom expertise, Forkan added. Ultimately, a multiplicity of delivery approaches will provide VMware with the maximum flexibility in meeting varied customer needs, which Forkan argued is "the starting point" for all cloud services delivery.
According to VMware, the new cloud services and new cloud partnerships are designed to help IT departments balance the need for flexibility and agility in IT service delivery that cloud can bring with the organization's need for security, control and governance.  Summarizing announcements at VMworld 2017, VMware CTO Ray O'Farrell described the four driving principles animating this year's round of innovation as: enabling customers to take advantage of the most modern infrastructure available in the market through partnerships; pragmatism around robust service quality delivery; simplicity to make services easy to consume; new SaaS business models; and developer-friendly infrastructure that will serve to support customers' need for competitive differentiation. Stay tuned for more on principle four.