Sean Forkan has a degree in engineering from McMaster University but has spent most of his professional career in consulting, sales and management roles. He has a diverse and extensive background working with technology companies focused on SaaS to hardware to outsourcing, and a deserved reputation for leading teams through periods of complex organizational transition. Sean now serves as VP and country manager for VMware Canada, an organization that had operated without a distinct Canadian head for some time. Over the past five months in this position, he has flexed his consultative muscle to learn more about team needs and talent, and VMware customers and the Canadian market. From this exploration, Sean has developed clear ideas on how partner strategy must evolve, areas where the Canadian team can distinguish itself, and on the most promising source of new market opportunity. Sean shared some of his vision for VMware Canada's future in discussion with Mary Allen, chief content officer, InsightaaS. An edited version of this conversation follows below. (Ed.)
Mary Allen, InsightaaS: You have a lot of experience managing sales and change for several of the key tech vendors. When you think about the goals you hope to achieve at VMware Canada, what of your former experience do you think is going to be the most useful to you?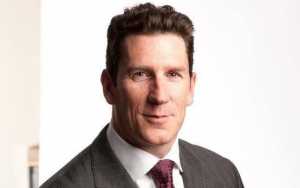 Sean Forkan, VMware Canada: What you have with me that I think is unique is the balanced perspective that I can bring to the role. The early part of my career was really formed in and around the consulting world – advising customers on large, complex transformations, thinking through the outsourcing of business in large CRM or ERP projects. With that foundation, I transitioned to Cisco where I was exposed to the hardware side, to disciplined metrics and to building and shaping the culture: I was part of an executive team that had to balance decisions for near and long-term success both within and outside a specific business unit.  Symantec and Oracle were really businesses in transition and so there were different leadership skills that I needed to bring to bear in building, retaining and growing a team and an organization. The ability to lead in a very high change environment and retain a committed, high performing organization has come out of a combination of those three experiences. The consulting piece is one where I try to lead the teams to stay focused internally on conversations that will translate to business outcomes for the customer, and where we think about answers to the problems we are really trying to solve. The other pieces involve leadership where we think about things like culture, building high performing teams, balancing short term and long-term investments, and coaching teams through periods of high change.
Allen: You have sketched out three broad skill sets. Which of these will be most helpful to you at VMware Canada?
Forkan: I think leadership really falls into three buckets. The first involves having a strategy. We have just come out of an exercise in which the entire core leadership team in Toronto met to look inside the business and at the environment in Canada, and to review what VMware strategy looked like. We began to paint a picture of what a good strategy for VMware Canada would look like – strategy being a large part of what I think accountability is. The second piece is around execution. I talked about building an operating model – a real rhythm to the business that features a high degree of predictability. That's important for two reasons: one is that that is how people become most productive (they are not surprised every day), and two is that you need to set times when you honestly sit back and reflect on your strategy to see if you are over delivering on expectations or need to correct. You want to have this embedded in the business. The last area, which I think is really the most important part of the leadership role, is thinking through how you create an engaged workforce. I believe that if we can create a culture and an environment where people are excited to show up to work nine times out of ten, they will perform better. While I try to balance my time across those three buckets, it's really the last – building an engaged leadership team and individual contributors that I think is the key part of the role.
Allen: So you started with strategy, have wrapped some process around the execution of this, and are focusing on cultural alignment. Can you provide some content for these three buckets? For example, what is the strategy that you have developed?
Forkan: I'm a big believer in the need to set aspirational goals. Coming out of the meeting, the management team and I co-authored a plan based on our view of where VMware is going and the opportunity in Canada. We see the potential to double the business over the next three years. And we started to isolate the three or four things that we could do a bit differently – if we behaved differently, or invested differently – that would allow us to grow at beyond the market rate.
The first change is around the channel. In my first five months, I spent a lot of time listening to individual contributors and customers and partners from across the country and what I heard was that although our core technologies continue to deliver tremendous value to customers, our partners were struggling as they didn't think that they had a predictable engagement model with VMware. They were confused over when we might work directly with a customer, when we might work with a partner, and how we would pick a partner to work with in a certain instance. So we assembled a cross functional team from across the country and began to put pen to paper on what a good go forward channel model would look like for us that would also provide predictability in how we show up, depending on how the customer wants us to work with them – some prefer to work with a vendor and others prefer working with a partner. We are considering creating things like a hard deck for anything outside twenty or thirty accounts, and below that deck, we want to have a channel rent model so whether it is professional services or transacting an enterprise licensing agreement, that will flow primarily through our channel partners. That's a big one for us.
Allen: Can you give me some sense of how you assembled the cross functional teams? I was thinking about the channel question, in the context of market trends and customer preference for the consumption of solutions as opposed to components. At VMware, would you look at the solution requirement and then build the partner ecosystem around that, or is there some other way that you would organize the channel partners?
Forkan: There are structural questions in what you have asked, as well as questions around how we interface with our customers. Like many technology organizations, sometimes we drink too much of our own Kool-Aid. That manifests itself when we show up to talk to a strategic partner or customer, and we talk about all the great technology features our products have. What I see in my interactions with customers and partners is that there is less interest in having those kinds of conversations going forward. What they are really interested in is what is the business capability, or what is the business outcome that we are driving towards, and how do you, as a vendor, play a role in supporting that outcome? Based on our work with other customers around the world, we have some perspective that might help them achieve that outcome more quickly and more efficiently. This is what we are focussing on to really up level the conversations we are having with customers and with partners.
Allen: How would you take that more consultative approach that you have described, and translate it to some revamp your channel strategy?
Forkan: A lot of it starts with the operating model. We begin by framing a perspective around what the strategy would look like, and transparently sharing this with our channel partners to let them know how we want to be perceived as a channel partner. We know we have room to grow here, and will support that by defining what is good, both in terms of behaviour towards the channel customer and in terms of helping the partner solve business outcomes. We will provide a base level of internal enablement for the team – there's some work that is very consultative in nature that we are looking to roll out. Then we bring in an operating model behind that to ensure that we don't do a 'one and we're done' with the training – to ensure that we are, constantly from a leadership and management perspective, coaching our teams to drive the right behaviour and ultimately solving the bigger problems for customers. In many instances, as we sell a certain set of capabilities we are only a piece of the solution, which is augmented by things like physical networks, hardware or internal customer service. There are multiple elements that have to work together in order to achieve a business outcome.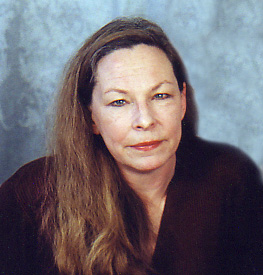 Allen: Do you expect that as you going through this educational process and outreach to different channel members that in five years time the roster of channel partners that you have will be different than it is today? Is it a question of expanding the list of partners that you work with or would you like to see different partners?
Forkan: Honestly, I think it's different. I think we will be looking for a different relationship with fewer partners over time – that is something we would like to evolve to. In Canada today, for many of our solutions we have several hundred registered partners. When you look at the size of the addressable market in Canada, that's a lot of companies going after what is not a very significant pie. So my preference would be to have fewer, more strategic relationships with a handful of partners. It gets complicated because in Canada, we are a country, but we have lots of little markets – you have BC, which is its own model, and you have Calgary and Edmonton, and you have the Prairies, and Saskatchewan is unique and you have a different set of partners in Winnipeg. Toronto has several very significant, very strategic partners that operate in the enterprise and sometimes even in the commercial space – and it's different as you move out east as well. You have issues of geography, technology focus, vertical and customer segmentation. But even if we were to cover all those different attributes, I don't know that having hundreds of partners makes the most sense for the marketplace.
Allen: Many of the large vendor organizations in Canada tend to operate as an extension of corporate sales and marketing as opposed to an innovation engine. Do you see any role evolving for VMware Canada, where the local organization will contribute innovation that serves the company as a whole?
Forkan: Do we have an opportunity to innovate as a country? I think absolutely. We are a microcosm of what VMware experiences worldwide; but there are not a lot of roles in the US where you have a single leader who has to determine and balance resource investment across the channel, engineering and professional services, architecture and sales specialization and field coverage, government affairs and all the vertical segments, including federal, provincial and municipal governments – who has to try and solve for all of that. This gives us a unique opportunity to say, "how might we grow a little differently?" and enables us to take some riskier bets in terms of strategy or resource or investment and use that as an incubator for a larger VMware. As we start to normalize the business and move closer to the execution phase of some of our strategies, we will absolutely have that opportunity and I've started to communicate what that looks like internally.
Allen: In general, VMware is part of North America. What kinds of challenges do you face working to educate corporate on the Canadian market which is not exactly the same as in the US. There is a tendency sometimes, which probably comes from the analyst firms, to think of Canada as the same as the US, only 10 percent smaller.
Forkan: One of the benefits of having done this now for a couple of different organizations is that you know how to continue to explain that there are differences. There are issues that we have here that are completely foreign to corporate: for example, in the US, they will segment their business based on large enterprise, or enterprise and commercial, and federal government, while here we have to solve for all of that, while balancing investments both near and long term. And you have to remind them that we have issues ranging from language to exchange rates. When you see a big shift in the exchange rate for the US dollar, that can have a fundamental impact on the country's ability to purchase technology. But a lot of it comes down to having the conversations with partners in the US, and continuing to educate them on the reality of the environment up here. Five months in, I find them very receptive and very understanding. It's not that we are less accountable in terms of delivering results, but they are becoming much more aware of the subtle nuances and differences between the two markets.
Allen: You mentioned that Canada has the potential to innovate – to contribute to the company on a global scale with a pilot or other unique process or way of going forward.  What are VMware Canada strengths? Is there a particular area that would be most ripe for that kind of activity?
Forkan: We talked about strategic priorities: route to market and the determination to "do well and do good." We think given some of the momentum we have, primarily in our networking technology, that there's real potential to look at the large service providers in Canada as a new route to market for VMware. This is a segment that historically we have not engaged with, and in the US, service providers such as AT&T and Verizon have a very different model than Bell, Rogers or Telus do here. We are working to figure out what that model looks like, what unique partnerships need to be in place, and what unique resources, skills or experiences do we need to bring into the business to capture this large, unmet need in the marketplace. That would give us a set of learnings and experience that would potentially apply not only to service provider relationships in the US, but around the world, in Europe and Asia Pacific. We are starting to roll with that plan, developing recommendations that we hope to have in place for the second half of our fiscal year.
We often brand another opportunity that we call our "best place to work initiative." I mentioned earlier the importance of building an engaged workforce: we have started to ask our internal team what that means to them, how can we be better stewards for them in Canada, and what they would like to see managers do differently? This might expand to changes in the benefits program, to being more prescriptive in terms of how we support employees' ability to give back to the community, which is very core to the VMware culture, through to how often do they want to have a development meeting with their manager, how often do they want feedback on performance. Hopefully, this will be another chance for us to learn and innovate, and share back some of those best practices.
Allen: Will the service provider opportunity that you are now scoping out account for the double-digit growth that you are anticipating?
Forkan: It would be one of the sources. If you look at that technology [SDN], it was up 50 percent y-o-y in our last corporate earning statement, and we are seeing growth beyond that in Canada so it is certainly a solution set that is resonating with customers and picking up momentum. Based on experiences going back to my days with Cisco and Veritas, I believe that for us to really have momentum with a service provider, we need to be able to deliver the solution as a managed service, which we think will be of interest to both our mutual customers. This kind of relationship has more complexity – it's not just design – build to get into the operate element. There are a whole set of processes around how you introduce technology to the network to make sure that it's not going to be disruptive to anything that might already be in place, which are important to the market. You also need to think about how you provision and bill en masse because it's a scale market for them. So there's a lot of complexity, but we think if we make the right investments now, it should pay off for us in the long term.
Allen: VMware certainly has strong penetration with its more traditional virtualization products, but NSX seems especially well positioned for growth going forward, based at least in part by the uniqueness of the offering. I can see its appeal to the service provider community, but how do you get over the hump with smaller businesses in Canada, which may not recognize the value or need for network virtualization and fear its complexity? How do you crack the nut with that more conservative group?
Forkan: An important tactic is to make sure we are solving for the right business outcome, and more specifically, the right use case. There are a couple of these that are really resonating with large and mid-sized organizations. One that will be especially relevant to SMBs is "micro segmentation," a technology that is designed to be part of the portfolio of solutions that limit cyber risk. With ransomware and other threats, that world is not becoming safer; it's becoming much more complex. We think that if with some of the technology we provide and some of the technology provided by partners, such as Palo Alto Networks and Checkpoint, we can solve the right problem for these customers in a manner that is simple to consume, we can get at that market. The right technology consumption model will help as these customers may lack domain expertise on Microsoft, Apple, Layer 2 networking, wireless and database…. It may be easier for a large organization with a sizable IT department, but its much more challenging for the smaller business to address these issues out of internal resources.
Allen: Whether you are talking about strategy or execution, or VMware Canada innovation in certain areas, or even market education, it sounds to me that you are taking a much more conversational, consultative approach to leadership. Large corporations often exhibit different cultural behaviours, and this orientation often falls from the leadership. Is it fair to expect that under your direction there will be some cultural shift at VMware Canada? Staff will always need to know the technology, but will there be a resurgence of the some of the soft skills that went out of fashion a few years back but are now beginning to re-emerge as important success factors?
Forkan: It's inherent in my bias because that's where I started in my career. There are lots of different ways to solve problems for customers, but when you grow up in consulting, you learn that you really must have clarity around the business outcomes that the customer is looking to achieve, and think through your role in supporting them. If we stay grounded in that – we continue to help and enhance whatever challenge they may address in the near or longer term – that's the basis for a good long-term relationship with customers. We're not a startup; we're not there to sell a piece of technology and then not show up again. In our large and mid-sized accounts, we want to have an ongoing conversation, and bring to bear our broad portfolio of solutions to help solve the business's problems.