When news goes viral, its sweep depends on geometric uptake online. Unlike secrets passed person to person in linear fashion, virality is achieved through broad dissemination of the digital message and individuals' endorsement of the campaign across myriad distributed nodes on the Internet. Self-actuated, this sharing activity is unified through communication that popularizes the single item – a story, a video, a product or an app, for example. Aspiration to virality has also begun to emerge in the data centre industry; in the colocation space, successful providers are looking to build the resources needed for broad delivery capability, and at the same time unify distributed customer data needs and activities. In the data centre context, virality is promoted today through expanded footprint that can support distributed operations, and through the evolution of a platform approach to data centre services that standardizes utilization, as it links resources to enable millisecond second access to disparate data sources whatever their global location might be.
In a market that is experiencing consolidation, this kind of strategy offers significant opportunity, though realizing its potential is limited to a few key players who boast a solid global infrastructure foundation and the financial clout needed to support geometric expansion. According to a report from Synergy Research Group, data centre mergers and acquisition for 2019 were up by roughly a fifth over 2018, a fifth year of continuous deal growth. Signaling the migration of enterprise data centre operations from on premise facilities to cloud or colocation models, this deal activity also reflects the healthy appetite of major data centre providers seeking additional capacity, which has been achieved in several cases through large acquisitions in the multi-billion-dollar range.
A good example of this line of attack can be found in Digital Realty Trust, the California based colocation provider that completed its IPO with 21 North American facilities in 2004, and through ongoing purchase of properties in Europe, Asia and North and South America now operates over 211 data centres in 15 countries and 36 global metro regions. Digital Realty also operates today within a joint venture structure with Mitsubishi Corporation in Japan (MC Digital Realty launched end of 2017), and has an MoU in place with renewable energy specialist the Adani Group to investigate potential for a joint venture in India. The company's global server farm clearly positions it as a colocation leader, as measured in geographic locations.
Westin Building Exchange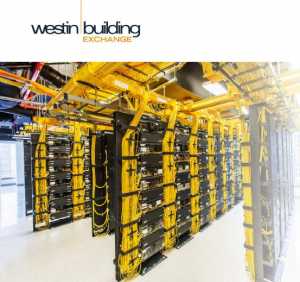 But what is the best way to cover the globe? This past month, Digital Realty made two announcements that offer insight into company efforts to not only extend but also consolidate its reach. The first is an agreement with Clise Properties to acquire a 49% ownership interest in the Westin Building Exchange in Seattle, Washington, which Digital Realty will provide operational oversight for on final closing of the deal in 2020. This investment lends an important boost to the company's interconnection capabilities. As a primary interconnection hub for the Pacific Northwest – linking Canada, Alaska and Asia along the Pacific Rim – the building supports SIX, the largest public peering exchange in America, which services many of the leading global cloud, content and interconnection providers, and houses over 150 carriers, including BCENexxia, Telus, Rogers, Shaw and SaskTel, offering through a connection in Victoria, BC direct connection to the majority of the Canadian market. In the Westin Building's highly dense fibre meet-me-room, and there are more than 10,000 cross-connects. With extensive subsea cable connections, the Westin Exchange provides 10 transpacific Internet routes to Asia, Australia and New Zealand, while landing stations in the Pacific Northwest and California extend connectivity along the coast – to new groups as well, such as the Quinault Indian Nation, first time partners who will benefit from a new cable landing station.
New interconnect capabilities delivered through the Westin Exchange Building are designed to underpin Digital Realty's new service platform for "centres of data exchange." According to company CEO William Stein, "This investment represents a significant step towards executing on the PlatformDIGITAL™ roadmap we introduced last November, adding coverage, capacity and connectivity capabilities to enable our customers' digital transformation strategies. This linchpin asset gives us the opportunity to fully leverage our robust business infrastructure and open up a full suite of enterprise IT solutions to our global customer base.  This transaction further strengthens our interconnection platform and demonstrates our commitment to accelerating digital business on PlatformDIGITAL™."  The overarching goal of the platform is to build on global connectivity established between Digital Realty assets with a range of services that can be accessed at each facility – for consolidating the network to optimize performance, for hybrid IT security control, for optimizing data exchange while maintaining compliance, and that provide an SDN overlay to service cloud and B2B ecosystems in global workflows – which deliver unified, or standardized management of digital assets that can address what Digital Realty (and others) describe as 'data gravity' challenges. That is, the tendency of data to attract applications, services and other data, and the increasing propensity of businesses to deploy in distributed, or edge architectures that may benefit from a single data centre platform that offers lower latency data exchange, that can unify data silos and ease process around the operation of global application workflows.
PlatformDIGITAL to MC Digital Realty Osaka 2   
A related, though separate news item released last month was the extension of PlatformDIGITAL and the company's productized colocation solutions to its Japanese Connected Campus at the MC Digital Realty Osaka 2 (KIX11) facility, the first location for these services in the Japan region. As Sherri Liebo, SVP global marketing at Digital Realty, explained, the two announcements [Westin Building Exchange acquisition and Osaka 2] are linked through "our aggressiveness in investing in PlatformDIGITAL. There is a serendipitous linkage in that the Westin Exchange package is a launch pad to Asia Pacific, which makes this a great asset for our platform. To achieve PlatformDIGITAL around the world, we must have productized colocation in what is sometimes called 'retail' in Asia Pacific. We need this for two reasons: one is that we need to be able to offer PlatformDIGITAL around the world, and two is that Asia Pacific is the single biggest market in the world for retail colocation. So one [initiative] drives the other."

The 23,000 square meter Digital Osaka 2 facility, which delivers up to 28 megawatts of total IT capacity, is one of four data centres that MC Digital Realty operates in Japan. It has two each in the Tokyo and Osaka metros, and has land holdings in Osaka that could support an additional 55 megawatts of IT capacity. The MC Digital Realty Tokyo Connected Campus @ Inzai development roadmap includes launch of a new 36-megawatt data center expected in late 2021, followed by a 30-megawatt and an 18-megawatt facility that together create a Connected Campus that can deliver more than 120 megawatts of total IT capacity for global and regional customers.
Addressing AsiaPac demand
 According to Liebo, market demand in the region is being driven by US based customers that are global in nature who wish to transact with Digital Realty globally, and by the needs of some very large Asia Pacific companies – located in Japan, China, Korea or Singapore – that have the same digital ambition as US counterparts. With its extensive interconnects, service platform, and colocation services, the company is able to support these customers' reach into Europe, North America and even South and Latin America via Asian locations – the Hong Kong facility, for example, that supports mainland China customers, or the MC Digital Realty Osaka 2 facility. "We are seeing many more multi-site, multinational deals because of this footprint," she added.
As illustration of the innovation that can be supported with the right colocation products and services, Digital Realty is showcasing XTREME-D, a Japanese startup offering supercomputing-on-demand, that is the first retail colocation customer at the MC Digital Realty Osaka 2 facility. Once the preserve of academic research institutes, supercomputing is experiencing rapid growth as new kinds of organizations in non-traditional verticals such as financial services, manufacturing, healthcare and life sciences, mine the wealth of big data in new applications – including artificial intelligence and IoT – delivered as a cloud service. Ultimately, the as-a-service model is likely to draw in additional, novel users to HPC as it eliminates the need to build, deploy and manage highly unique infrastructure resources that may only be used in short bursts for specific projects. As a shared resource, HPC can be delivered to customers in a more efficient, cost effective way. For XTREME-D, access to MC Digital Realty physical infrastructure and services provides a similar benefit: as Liebo noted, "That is the real news – that XTREME-D are able to get to market quickly in a facility that will allow them to grow and scale at will."
Built on Secured by Design principles, the Osaka 2 facility platform and connectivity will enable XTREME-D to provide uniform quality and safety in its service delivery to countries across the globe, as it takes advantage of Digital Realty colocation services that can address the unique needs of HPC. In the supercomputing world, power and cooling for high density environments represents a special challenge: Digital Realty facilities provide precision cooling as well as high-density mounting and flexible power expansion for each rack, which can be support stable expansion and service scale for XTREME-D. Through a relationship with NVIDIA, Digital Realty is able to accelerate power delivery to accommodate  HPC density requirements in the 30 kW range. Liebo explained: "HPC requires an approach to creating data centre that is unique. What is particularly amazing is that we were able to accommodate a company that wants to do high performance computing at scale in a facility that would typically be described as colo. One normally thinks about high performance computing in a big, off-to-the-side data centre, that has lots of cooling and power, but may not be highly connected. What PlatformDIGITAL enables is the ability for a startup, venture company to get to market with its business model immediately without worrying where to put HPC equipment. And we have a facility that is part of a Connected Campus with the connectivity that they need to easily scale out. That's what XTREME-D saw in us."
Expand and unify for viral growth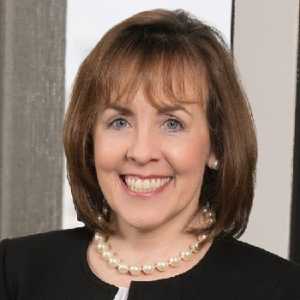 Digital Realty's tactical use of partners says much about the company's strategy going forward. While the launch of services under the PlatformDIGITAL umbrellas suggests transition from real estate/asset management firm to a more services-oriented organization, at this point Digital Realty does not intend to differentiate based on the creation of a plethora of value-added services. Rather, it's stated goal, according to Liebo is to "do what we do best – and then partner for the rest" with specialist firms such as NVIDIA, Vapor IO to extend computing to the extreme edge, or Megaport for Service Exchange – organizations that are investing in innovation in their own areas. "We are seeing some peers attempt to move up the stack. Our strategy will continue to be do what we do best. We're really good at building data centres, we're really good at operating data centres, and we're really good at developing our financial base [$28 billion market capitalization] so that we can invest when and where clients want us to. And we're building platform solutions – based on our connectivity platform that make sense for customers – so its customer in not portfolio out." Today, doing what Digital Realty does best means extending its data centre footprint in geometric rather than linear fashion for broad dissemination of service capacity, and leveraging a platform approach to standardize service delivery to deliver a single, unified way for customers to access and manage infrastructure resources – creating the conditions for viral growth for Digital Realty and its customers.