What is a 'platform' and what is its source of performance? A seemingly simple term that is used in IT with increasing frequency to reduce complexity around vendor offerings, 'platform' can stand for many things, and its meaning shifts according to context. Originally, it described a software development environment, complete with the subsystems needed to build an application. Today, it is used in a much broader sense to refer to a common technical framework on which multiple products or business models can be built. This evolving use of the term can be seen as an expression of the Apple approach to IT, which dictated that more than three clicks to achieve base means you're out. 'Platform' today implies frictionless access to compute resources, with the subsystems needed to support them largely opaque to the user.
Platform now typically encompasses hardware and software components; in the data centre context, it may refer to physical infrastructure that clients build upon, as well as software-based solutions that optimize provisioning, improve operational efficiencies, and deliver new services – with an overall goal of easing IT consumption. As outlined in the recent platform announcement of global data centre provider Digital Realty Trust, 'platform' describes both new infrastructure assets and improved capabilities that combine with a consistent customer experience to address one of the key issues in computing today – growth in distributed service delivery requirements which are no longer well served by centralized compute paradigms.
In crafting its new PlatformDIGITAL™, Digital Realty has developed new capacity and capabilities that work together to respond to this key shift in the IT industry. While the introduction of cloud and virtualization technologies called for new dynamism in data centre networking to prevent bottlenecks in IT infrastructure delivery, the advance of IoT and edge solutions is creating the need for expanded remote computing capability at the external network level. According to Gartner distinguished analyst David Cappuccio, by 2021, 40 percent of large enterprises will be integrating edge computing principles into their IT projects, up from less than 3 percent in 2018, and by 2022, more than 70 percent of data will be created and processed outside the data centre or cloud, up from 40 percent today. Driving this trend towards distributed computing is a phenomenon that Gartner has called 'data gravity', or the tendency of externally stored data to attract applications to itself, which in turn attracts more data in an ongoing cycle that results in concentrations of data in certain physical locations. Often used to describe the accumulation of apps and data in cloud, data gravity may also function at the edge of the network, requiring that enterprises develop new strategies around data storage and architectures.
For colocation providers, such as Digital Realty, data gravity offers new opportunity to support these emerging architectures, based on the extension of data centre footprint to position the company as a provider of low latency data centre services wherever they may be needed. Forced to play at this expanded level, many data centre operators are picking up stakes – moving out of the business or moving to cloud. Between January and June of this year, Synergy Research Group Inc. recorded 52 mergers and acquisitions in the data-center space, an 18 percent increase over the same period last year, and more than the total deals for all of 2016. For colocation providers with deep pockets, this is a good time to be in the data centre business, as both enterprise organizations and cloud services providers look to offload data centre management activities in order to focus on core competencies. With strong and growing market capitalization, and a history of data centre acquisition, investment company Digital Realty has announced its intent to acquire European colocation provider Interaxion, in a transaction that market analysts are calling the largest acquisition in the data centre industry. With conclusion of this deal, Digital Realty adds 53 data centres in 11 European countries to an existing portfolio of 210 facilities, augmenting the company's position as a leader in global markets. In addition, Digital Realty has also announced a MOU on partnering with the Adani Group, a top renewable energy firm, to jointly develop and operate data centres in India.
Beyond numbers, the company's acquisition of Interaxion provides strategic assets in key European metro area, including Paris, Frankfurt, Amsterdam and Marseille, which houses connections to several submarine cables linking Europe to North Africa, the Middle East and Asia. But most importantly, Interaxion's interconnection expertise and capabilities will complement Digital Realty's efforts in that direction, previously enhanced in 2015 with acquisition of Telx, which delivered advanced connection services to Digital Realty's wholesale business.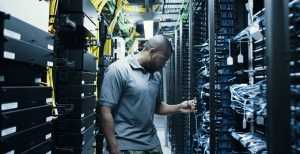 Expanded connections lie at the heart of Digital Realty's platform announcement: through advanced interconnections, the company is linking multiple data locations to enable customers with distributed operations deploy IT infrastructure across global locations on a single platform. Interconnects also allow customers to directly connect to different service provider networks that reside in Digital Realty sites to support multi-cloud environments, a deployment model that is increasingly prevalent within the enterprise. According to Scott Mills, global VP, solution engineering for Digital Realty, the company is creating linkages on four different levels to create an uber interconnection: the company now has hyper-local physical networks; it enables logical connections through its Service Exchange Fabric; it has partnered with the Mega Port fibre network exchange, which links service providers (some of which Digital Realty owns and operates) and connects campuses; and is network neutral, having relationships with several carriers for redundancy at each site. The result is an uber connection, which, Mills added, includes hundreds of thousands of exchange points on the Service Exchange.
To build interconnection addressing the full spectrum of small/local to large/global requirements, Digital Realty is working with partners. Cisco, for example, is providing its Secure Agile Exchange, a solution that coordinates traffic exchange between users, applications and clouds, virtualizes the network edge at data centre exchange points, and implements Cisco's NFV functions and switching fabric. According to Cisco product solution manager, Sridhar Sikha, the solution will ensure connection to the edge, for the many  customers who continue to backhaul data to cloud/data centre for processing. With Digital Realty, the startup Vapor IO is offering (in the US) very high-speed fibre connectivity to edge access points and regional data centres. CMO Matt Trifiro describes Vapor IO's specialty as "the middle mile," where the company drops very dense micro datacentres (135 kw – typically 8 racks) that are prefabricated with automated operations in metro areas for shared use by multiple tenants. The company's flagship is its Kinetic Edge technology, featuring an edge exchange as well as an optical edge SDN fabric that can negotiate wireless, and wireline connections – as well as linkage to Digital Realty assets. Trifiro claims that Vapor IO provides extremely fast links – five second latency for most workload exchanges.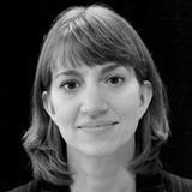 This interconnection capability has inspired yet another term to describe the evolving data centre – what key architect and evangelist of Digital Realty's new platform approach Tony Bishop calls "centers of data exchange." To rationalize the portfolio, Digital Realty is consolidating legacy data centres, instituting new regional IT hosting zones. Customers will be able to access this interconnected network of Digital Realty data exchange centres through the Pervasive Data Center Architecture approach (PDx), a step-by-step strategy that they can use to create the right IT architecture needed to scale their digital businesses. PDx will enable customers to "plan around workflows, not workloads," Bishop explained, an architectural approach that is better aligned with enterprise transition to distributed, global business models. According to Kelly Morgan, VP of Services at the 451 Group, research shows that over 70 percent of enterprises plan to expand geographically within the next two years, creating new demand for professionally managed, multi-customer data centres in new areas. In Digital Realty's vision, these can act as data hubs, that will support the processing and utilization of data closer to where it's generated. As Scott Wallace, global director, solutions architecture for Digital Realty observed, "new business architectures require new IT architectures." Given the cost of data transfer, outlined in the 451 Research slide presented below, local processing makes sense from a latency, time and cost perspective. It's all about creating proximity, Bishop argued, which Digital Realty is looking to provide through an expanded and connected data centre footprint.
Determined to deliver the "4 Cs" – "coverage, connectivity, capacity, control" – in data center services, Digital Realty has addressed another key user challenge in its new platform, "consumption." Based on long term experience with different kinds of customers, workloads and applications, the company has identified several common deployment patterns, and developed templates that customers can use to help accelerate their use of Digital Realty assets:
for Rewiring the Network – Network Hub consolidates and localizes traffic into ingress/egress points to optimize network performance and cost (with partners Cisco, Vapor IO, IBM).
for Implementing Hybrid IT Controls – Control Hub hosts adjacent Security & IT controls to improve security posture and IT operations, tailored infrastructure deployments matching hyper-converged infrastructure configurations and density requirements for control points.
for Optimizing Data Exchange – Data Hub localizes data aggregation, staging, analytics, streaming and data management to optimize data exchange and maintain data compliance.
for Interconnecting Global Workflows – SX Fabric adds SDN overlay to service chain multi-cloud and B2B application ecosystems. Connects hubs across metros and regions to enable secure, highly efficient and distributed workflows.
Digital Realty's platform announcements constitute a thoughtful and ambitious program of asset acquisition, technology upgrade, and packaging designed to help customers address looming challenges such as data gravity, the need to support multi-cloud environments, and business scale via distributed computing architectures. With its considerable market heft and talent expertise, the company is well positioned to seize this emerging opportunity – and to respond to the competitive challenge posed by interconnect specialist Equinix. But the devil is always in the details. Is the market, or are Digital Realty data centres, ready for the standardization implied in interconnect zones and deployment templates? How does a provider balance the financial benefit in platform standardization and repeatable models against the market benefit in meeting the unique requirements of heterogeneous enterprise customers, which are, Bishop explained, the target of the new platform?
Digital Realty sees no contradiction, but rather a blend of tailor and template: as Scott Wallace explained, the creation of fulfillment 'zones' is based on customer needs: "We think it comes down to regional zones of influence, geographies that satisfy certain latency parameters for a given application, or an IT deployment… We start with the zones, asking what are the things we need to get access to, what are the regions that are highly dense and interconnected, who are the participants, and what are the things that we are accessing? And finally, what do the workloads look like? We have a set of criteria that weights them. And we design deployment footprints and sizes that match them. This helps us understand what is going into the centres of data exchange to maximize the throughput and efficiency."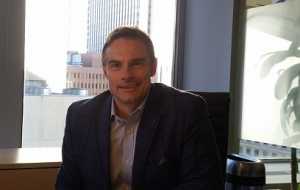 Standard offerings are based on long term experience with highly complex customer (service provider) deployments, which are applied according to a decision tree for various criteria, that results in a specific customer evaluation/assessment. According to Mills, Digital Realty's heritage lies in understanding and building customer specific solutions, which now inform the creation of more prescriptive models. "For a particular use case, we can look at our data, and say, 78% of customers look like this. Using our own data, we have been able to come up with logical packages for common problems that we've seen across customer interactions. So, we're matching these two formulas. We know we can do the complexity of design, but we can apply key learnings from the most demanding operational constraints and apply them back in the enterprise, and expedite that through our delivery process. For customers, we can expedite the design process, we can expedite the fulfillment, and because we've already optimized our supply chain, so they can extract value faster. Time to value for enterprise is key."
Ultimately, success in this blended delivery will depend on Digital Realty's own digital transformation – its ability to muster all company assets to fulfill unique or modelled client demand. For Mills, Pervasive Data Centre Architecture or PDx is key:  "whether it is an ultra dense workload that is more fit for scale up and scale out capacity, or whether it is a highly interconnected workload that is focused on ingress and egress traffic, we want to apply the asset class that we have to the actual problem – we have a broad portfolio of mixed purpose data centres. So it's this idea of being fit for purpose – there's no one size fits all." In theory, he argued, a customer with a mixed use case could take advantage of Digital Realty's connected campus to solve broad architectural challenges, deploying, for example, a dense footprint in the company's large Clifton, New Jersey data centre to access scale out capacity, and have a logical extension of its network inside the highly interconnected 60 Hudson facility to cascade traffic to address additional user access needs. Time will tell on the benefits of platform – for customers and Digital Realty.