Context: Hosted by Vancouver-based GLOBE Series, the GLOBE Capital 2017. Financing the 21st Century conference held in Toronto this April tackled one of the thorniest issues in urban development – financing the creation of cities that are resilient, environmentally integrated, equitable and economically diverse. In other words, cities that are sustainable. This focus has inspired the work of conference organizers for 25 years: aimed at "helping the business world create a culture where sustainability isn't just a tagline," the GLOBE team specializes in bringing together thought leaders from the worlds of business and sustainability – clean-tech innovators, influential NGOs, financiers, and senior policy makers – to consider solutions that align environmental responsibility with profitable business practice.
The kind of discussion stimulated by the April conference is needed now more than ever. While environmentally sensitive policy and planning is always hostage to the vagaries of political process, it is now under siege in many jurisdictions, namely the US. At the same time, climate researchers have pointed to our failure to make meaningful progress on climate mitigation, and to our need to plan for the worst with appropriate remediation activities. Citing the Global Commission on the Economy and Climate (Seizing The Global Opportunity, 2015), conference organizers note that "necessary global investment is projected at around US$90 trillion by 2030," a figure that represents huge commitment, but also huge opportunity for the private sector. But how should investment in new infrastructure to address remediation and other global trends be prioritized, how can funding be accessed, and what strategies are likely to deliver the best return on investment?
To explore these questions, in the conference session titled Today's Megatrends and Tomorrow's Infrastructure: Smart Long-term Investment Strategies panelists Gerd Goette, investment partner, Siemens Venture Capital, Gordon Feller, consultant, Cisco Systems and founder, Meeting of the Minds and Jennifer Keesmaat, chief planner & executive director, City of Toronto, outlined their vision of the "megatrends" that will impact infrastructure investment in urban transport, energy, housing and city services, placing focus on the role of digitization and ICT in driving urban renewal.
Three keYs: planning, engineering and the bonds between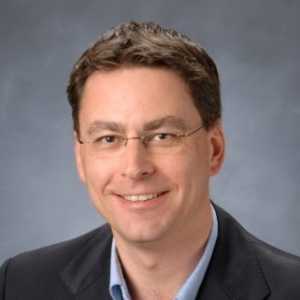 Tapping data to develop new city efficiencies: According to Gerd Goette, the key megatrends that are affecting how services are and will be delivered to citizens are digitization, globalization, climate change, demographic change (population growth and aging of the population) and urbanization. In response to these challenges, Siemens is building a range of solutions that have evolved in accordance with three major shifts in the way that the company itself is managing its own business. Siemens is now focused on electrification, on doing more with less, which requires automation, and on digitization, which delivers intelligence in the form of machine learning and AI. To illustrate how this might play out in an urban context, Goette, pointed to the largest consumer of energy in cities: in his view, operating buildings more efficiently should be a top priority due to the impact of buildings and due also to the ready availability of advanced technologies to enable transformation. Traditional building management solutions have in fact yielded significant ROI through energy conservation for some time now. However, Goette described a shift from traditional BIM systems and connected HVAC to more sophisticated methodologies where, for example, weather data and energy pricing information are integrated into building systems to enable predictive energy optimization, and where full digitization to encompass lifecycle management including construction and operation will produce additional benefits. Similarly, "Mobility-as-a-Service", or a multiplicity of ICT-enabled transportation platforms, are evolving to solve problems that mass transit and the single owner vehicle have introduced (i.e. problems with traffic flow, congestion, pollution and inadequate parking), providing safe and convenient services that matches urban growth. Notable disruptive technologies in the transportation space include ride share, on-demand transit service, autonomous driving, electro mobility, smart vehicle infrastructure, connected mobility, and autonomous vehicles. Throughout this innovation, Goette noted, "A key theme is to tie the environmental benefits to the value proposition and also to the [solution] economics: "the triple bottom line is where the best opportunities are."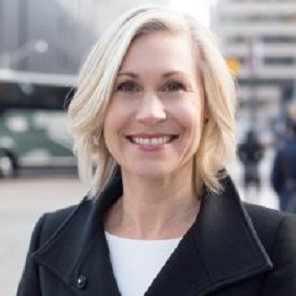 New models needed to avoid the mistakes of the past: From the city planner's perspective, current challenges and their solutions take on a slightly different colour. For Jennifer Keesmaat, the chief megatrend affecting cities with good quality of life and thriving, diverse economies across North America is the soaring price of housing – and she asked how this can be managed that so that the city is sustainable. A second challenge is the need to protect and integrate nature in development, rather than try to conquer it, an approach that has proved futile in Toronto as city builders tried to encase underground streams in concrete only to see mother nature wreak its revenge on over engineered solutions by eroding the foundations of many structures years later. In Keesmaat's schema, a third megatrend is transportation renewal, and the need to address parking, traffic congestion, transit service delivery issues, and the high cost of building and maintaining roads. But rather than sole source technology, Keesmaat advocated better planning based on new models that target the first "R" – Reduce. The "car culture of the past is a flawed model that is very expensive to build and maintain," she argued, and technology is not necessarily the answer: "digitization is often interpreted as about controlling traffic systems, but we know there are limits on moving people – whether a person is driving the car or that car is autonomous." A better alternative, in her view, is to begin with the creation of "walkable community" where housing and work are proximate to reduce the need for transit, and to overlay technology like autonomous cars on top of new design frameworks "otherwise we'll just make the same mistakes of the past." New models are also needed in finance to sustain urban life – the huge infrastructure investments of the past are not available, and not workable, she concluded.
Someone needs to sit between the engineers, city builders and investors: In his consulting role, and as founder of Meeting of the Minds, a tech oriented community of urban sustainability leaders, Gordon Feller has had ample opportunity to mind the gaps in the conception and implementation of urban innovation. While ICT solutions certainly exist to improve city connectedness and efficiency – as Singapore and Barcelona demonstrate – Feller argued that barriers to smart city transformation continue to exist. Specifically, he described two types of risk associated with the deployment of digital infrastructure that need to be overcome. The first is the "cost factor": can digital technology reduce cost, increase efficiency, and transform how we operate cities? A second type of risk lies in the disconnect between cities, and citizens' experience of being governed – or the expectation born of the consumerization of technology that all services can/will work with a click of the button. "That's not really how cities operate," he observed. And while cities may address some of their cost issues through digital overlay on top of physical infrastructure – very few jurisdictions are greenfield or able to rip 'n replace existing assets – as Feller noted, "the financing [even] of this is really hard because we don't know how to measure that risk."
The trick, it appears, lies in articulating the business case. To address risk, Feller explained that innovators must identify the outcomes: what can IoT enable for the city, and who will benefit from these outcomes – a difficult proposition when the goal is inclusiveness. "Can you use new citizen services to improve the local economy?" he asked. "If you can't say yes, you won't be able to launch a program. If you can't generate more jobs, make more efficient enterprises more profitable and prosperous, you won't get your new digital platform." And outcomes must be palpable. So while streaming data from intelligent devices can yield new insight, a more critical requirement is to connect that information to process change that will ultimately transform customer experience. The goal, according to Feller "is to show that technology is able to break down silos between departments, reduce duplication, reduce inefficiencies, and increase connectivity to citizens, including those who may be less digitally connected. And to show this in ways that are easily recognized, easily experienced, and even in places that are not as hyper connected as the downtown core."
The bottom line: In their presentations, Goette, Keesmaat and Feller each worked from a set of assumptions that is unique to their respective disciplines and professions. While there were many points of agreement on current urban challenges, the solutions proposed represented variations on the investment theme: while the engineer is focused on new technology capabilities, the planner looks to design first, with technology as overlay embellishment, and the consultant works to develop the financial case that can justify investment in smarter infrastructure. This disjuncture mirrors the lack of coordinated vision that can be found in many jurisdictions. Feller noted the need to break down information silos in different city departments to improve collaboration and reduce waste – barriers also exist in departmental priorities and limitations that may impede cooperation on smart city investments. At a financial level, this issue can be aggravated by budget shortfall, but also by operational factors such as decentralized procurement or varying budget cycles that work against commitment to a coordinated vision of the potential for digital innovation. And compounding this is the fact that, as Feller explained, "there are no perfect models. [Financing urban innovation] is not easily scalable because each city has its own unique challenges, its own assets and advantages." But in the absence of perfection there is dialogue, and in awareness building exercises like the GLOBE session, there is language acquisition that may form the basis for shared insight into city potential going forward.