The SMB Cloud Summit packed in a full day of panels and discussions. In part one, we took a look at the morning's proceedings, which focused on planning for the cloud and selecting a provider. Now let's wander through the afternoon as panels got into actually running that cloud implementation.
Panel: Understanding, enabling, and optimizing returns from cloud applications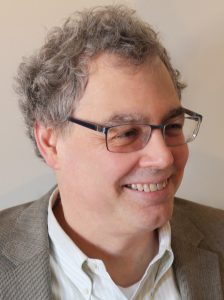 InsightaaS's Michael O'Neil kicked off the session with a few basic statistics, based on his 2014 research on software available in the cloud. At the time, there were Canadian companies with SaaS offerings in 42 functional areas, including IT operations, financial, HR, business operations, customer service, marketing, and sales. He is currently revisiting these to see how many of the 240-odd have survived, and what new ones have emerged, and plans to release the research in February 2018.
Most small organizations using cloud average about five products, he said, in one of two usage patterns: initially the first few applications are deployed to solve discrete problems, but none are integrated. Then more clouds are added, again, with no integration. This detracts from the potential benefits associated with cloud.
"You're automating different points and functions, but you're not actually building a platform for agility within your organization," he explained. "You see this clearly in the data. If you look at people who previously adopted CRM versus those who are planning to adopt CRM (or ERP), the old pattern, the pain pattern is very scattershot."
However, he went on, a better approach for those looking to the future is to put together a platform of linked functionality, with key starting points being productivity, analytics (a characteristic of cloud applications, generally, he said), collaboration, security, storage, management and integration platforms. As each component has its place, O'Neil asked four leading experts to each argue for the predominance of their component in cloud migration.
Technology and marketing consultant Vinu George stepped forward to champion productivity apps as the core of cloud strategy. He defined them as apps that help "produce" information – anything from spreadsheets, presentations, and documents to databases, notes, tasks, emails, IMs, and even cloud storage.
Considering at the role of these apps in business, he cited a Deloitte study published in Harvard Business Review in 2013, which found three rules for prolonged success in the almost 25,500 companies the author looked at between 1966 and 2010:
Better before cheaper. Unless the cloud strategy helps customers and satisfies their needs, it won't succeed. Competing on price, he said, is a downward slope.
Revenue before cost. Look for revenue enhancement initiatives before cost cutting.
There is no third rule. "They said, 'As long as you stick to those two rules, you're good.'"
If you're trying to implement cloud in the same way you did selling servers, he said, you're doing it fundamentally wrong. It needs to be a business process reframing, in business language; productivity applications need to be core of your cloud strategy because they are what support business customers.
George focused on three areas:
Empowerment:  Applications empower employees with anywhere, anytime access. But not everyone in every role needs that access – you have to be able to accommodate anyone from a kiosk worker to a road warrior. Unless cloud strategy addresses the multi-generational workforce, and accounts for access preferences (some may love Facebook or Slack, and others refuse to touch them, for example), it is trying to push a tool in, and adoption will be a problem. And unless the strategy also factors in BYOD, you're not going to empower employees.
Enhancing performance: One fundamental advantage that applications in the cloud have is what George called real time feedback. It can be co-authoring, or even real time direct feedback from customers that stakeholders can work on. George also rolled in communications like chat and email, and cloud storage and search.
Efficient IT: George said that it's not cost efficiencies, but intelligent assistance from software like Google Docs, Microsoft Office (eg: PowerPoint Designer), or Microsoft Delve analytics, as well as cloud search, increase user efficiency.
Once you're using cloud applications, he said, user behaviours changes because they know that the software is continuously updated and security updates are done automatically. And as stakeholders' needs change, it's fairly easy to make changes in the cloud.
Next, Arturo Perez, president of Solstice, picked up the torch for embedded collaboration.
"Collaboration has to have a business purpose," he said. "True enterprise mobility is the ability to work from anywhere at any time and connect with anyone on any device."
Document and project sharing in the cloud is creating a foundation where information can be shared among team members, regardless of where they happen to be. Through unified communications, team communication tools like Microsoft Teams, Slack, and Trello, CRM tools like Salesforce, and customer contact centre aaS tools, teams can work together more effectively. Perez also noted that the various tools can be connected through APIs and the cloud to increase their effectiveness.
"A collaboration strategy can lead to the success or failure of a company," he concluded. "Cloud is fundamental to doing all these things. For the first time it allows SMBs to offer enterprise-like services to their customers."
O'Neil added that marketing automation is another key area in the collaboration space – tools have become so complex and powerful that traditional marketers can't keep up.
The discussion moved next to embedded data security, courtesy of ThinkOn's director of customer care Douglas Henderson.
He pointed out that when someone loses a laptop, or there's a malware attack, productivity plummets. It should be easy to deactivate a laptop so you can keep your employees working, and to replace new equipment with old equipment if something has been broken or lost, he said. "The other thing is the recovery of current or historical files," he said. "The value of historical files is the fact that you can look into those data points and maybe find something out about your company or your customer base, and maybe your IT team can uncover opportunities to reduce costs or improve business performance." With the cloud, all of the data can be hosted in the cloud, or backed up there, making it easily accessible.
When it comes to security policies, he added, don't throw the baby out with the bathwater. Take what you have developed in traditional processes and add to or improve on it in cloud migration. Companies are doing a lot of things successfully, and cloud benefits can add to those successes.
"Finally, the biggest thing (about putting cloud at the core) is the peace of mind," he said. "We think that if you have a strong data security platform to make sure that your data is always available or always recoverable, then you can focus on the most important thing, which is getting those business applications running, and you can look at how to better improve your business through the IT that you have."
Cloud acts as a safety net if your primary site is attacked, he added. And it doesn't have to be expensive.
Bik Dutta, VP marketing and alliances at Carbon60 Networks rounded out the session championing management and integration as the core of cloud.
Management and integration are, he said, "the glue that holds systems and applications together," and the key categories to consider are Inventory and dependencies (take inventory of applications and their interdependencies, and how they integrate into the back office for support and billing), visibility and operational continuity, and, most important to SMBs, business impact and relevance of each application.
"Adequate visibility into application usage gives peace of mind to business owners and decision makers on usage and cost control," he said. "With SMBs, with all of the tools available to us, it makes it easier to pinpoint what's going on with the business."
Effective integration, he went on, leads to optimal usage, and reduces security risks across cloud workloads and applications. "We have to look at applications and ask ourselves, how are they integratable with each other and with applications we might add in the future?" he asked. "From the security perspective, one of the key things is proper identity and access management, and security controls. We want to make sure we're using unified security controls."
Finally, he recommended that companies take a step back and engage a consultant to supplement their internal expertise.
Once the champions had each presented their cases, they segued into a Q&A around the issues.
Asked for advice for a business owner seeking to develop a cloud strategy, Dutta responded that it depends on the business, and on the technical expertise of the business owner. "Basically I think that I'd outsource that function if they're not technical, unless they have technical business partners," he said. "Being able to wrap your head around the whole integration piece – it's hard. There's a lot of stuff out there."
Added George, "Unless the SMB is in the business of IT, it shouldn't worry about IT."
A request for cautionary tales drew laughter as well as some sound advice. Henderson said the biggest disaster occurs when a company has an IT team that works, and vendors come in and sell the company something completely new, leaving the team hanging with unfamiliar equipment and processes. The team needs to have input into the decision, and not be forced to work with something because the price and the buzzwords appealed to the business decision-maker.
"A lot of business decision-makers in the SMB market make decisions based on buzzwords," Perez agreed. "A consultant's role is key, because we have to translate that business need into the right vehicle."
"Canadians are risk averse," added Henderson. "One of the biggest benefits of the cloud is you don't have to go 100 percent into it. You can take one little thing that may not be critical to the business and give it a shot."
But, O'Neil pointed out, the journey has to begin with a plan. The business owner first needs a vision of where the organization is going and its requirements, next, he/she can find a supplier to help develop how the journey will work. Yet many of the advisors brought in to solve the problems are struggling with the cloud – its business model, management model, technology skills model and everything else are different to those in traditional IT. Owners not only need a vision that's rooted in the capabilities of the cloud but tied to business objectives, they need to be aware that a lot of the traditional suppliers are really struggling with the transition.