While 80 percent of US companies have adopted the cloud, only half of Canadian businesses have done so, according to Joanne Anderson, director of technology adoption and regional growth in the Ontario Investment Office (OIO), and that needs to change.
"We're trying to move the needle on cloud," she told attendees at the SMB Cloud Summit, an event sponsored by InsightaaS, DatacenterDynamics (DCD), and the Ontario government. "Technology adoption by small business is the focus of IOI. We're here to help you with your growth."
Strategic adoption of cloud is making businesses more agile and reducing their need for capital, and provides a good platform on which to lay other technologies like on analytics, Internet of Things (IoT),  and eventually artificial intelligence (AI), added Michael Shin, Senior Business Advisor at Ministry of Economic Development, Employment and Infrastructure. "In the earlier days of cloud, customization options were fairly limited, which restricted the number of areas that you could use cloud for," he noted. "However, with continually advancing cloud technology, a number of things can be addressed by cloud technology, including a lot more strategic things than in the past."
He's looking for success stories that he can share with other areas of Ontario.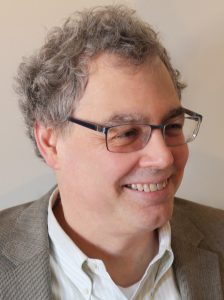 The SMB Cloud Summit gathered experts to participate in a series of panels looking at various facets of the cloud journey, but first, Michael O'Neil, principal analyst at InsightaaS, set the stage with a brief look at some of the criteria that businesses should consider when looking to move to the cloud.
Aligning the cloud with senior management priorities is one way to expedite its adoption, and on that score, there are five key inputs to take into account, said O'Neil:
Cost to the business: cost savings would seem self-evident, but another financial consideration is the cost of NOT moving to the cloud, and the potential to miss opportunities because of the inability to respond to market needs
Available resources: cloud may shift most technical responsibilities to providers, but it also creates the need for vendor management and for resources to configure cloud resources to meet user requirements.
Solution requirements: SMBs, said O'Neil, are often not good at defining solution requirements. But, he said, it isn't wise to buy a cloud solution and expect to be able to adjust it over time – it's important to find one that meets current and future needs.
Consistency across systems: as the number of internal and cloud systems increases, consistency becomes increasingly important. Businesses need a roadmap to help them ensure systems can be integrated and are usable.
Manageability and migration: SMBs are often unpleasantly surprised by the cost and effort associated with migrating data into/across systems, and managing a diverse solution portfolio, said O'Neil.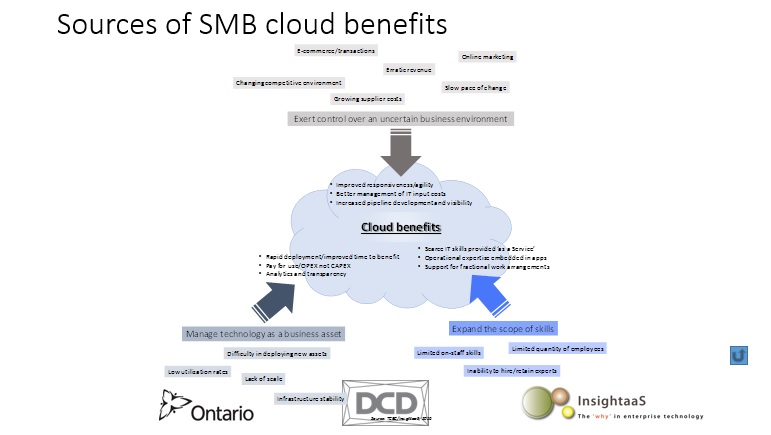 A proper implementation that takes these factors into consideration can yield benefits in many areas, O'Neil noted, including faster time to benefit, improved responsiveness to the market, better IT cost management, and access to scarce skills that a small business can't afford, but a service provider can.
O'Neil also presented an eleven step SMB planning checklist for the cloud that was developed by InsightaaS through work with the TCBC's SMB best practices working group.
Panel: SMB Planning for the cloud/aligning cloud with key executive and business objectives
"We are a nation of SMBs, and are risk adverse," said Matt Ambrose, technology consulting leader, private company services, at PwC Canada. "But cloud is here to stay. It's not an option, it's a requirement." In fact, he said, businesses that don't incorporate cloud in the next three to five years will likely not be around.
However, many organizations that depend largely on on-premises resources running legacy applications don't know where to start with cloud. Ambrose recommends that they start with an understanding of their business, and what problems they're trying to solve.
Ian Rae, CEO of CloudOps, added that companies should start by identifying their undifferentiated IT needs that can be easily filled by existing products in the marketplace. He encouraged people to think hard about where they should build specialized systems and figure out where to get out of the business of building their own IT.
Alex Sirota, director, NewPath Consulting, asks his customers what their top priority is as a small business owner: time, money, the customer, or the idea. According to Sirota, about half say "the customer", 30 – 40 percent say "the idea", and the rest say time or money. But, he said, "If they don't say 'the customer', it's a red flag."
He explained that if they say time, they're probably poor time managers, if they say money, they probably don't have any.
"Cloud is an incredible way to serve the customer," he argued. It lets businesses execute fast. But, he pointed out, there are a lot of bad ideas that execute well.
Ambrose agreed. "At the end of the day, if you're not leveraging technology as a competitive advantage, you will not last," he said. "It will be a competitive advantage or your demise."
At the same time, Rae noted, the notion of outsourcing your undifferentiated heavy lifting doesn't mean you won't rely on your biggest competitor. For example, NetFlix relies on AWS, and Amazon is its biggest competitor.
Skills and staffing requirements change with the cloud, Ambrose said. Decades ago, companies could leverage a small team, but today's complexity makes that impossible. "You want to create a strategy using an ecosystem," he said. "Pull in who you need. Move IT roles and responsibilities towards vendor management." When they're involved in project and vendor management, they're more engaged with the business.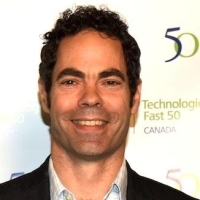 Rae advocated looking at the menu of services to see where a company can insert its own stamp. For example, if the business subscribes to a cloud-based ZenDesk helpdesk, it may see the opportunity to create a company-specific plug-in for the product. But, he warned, it can be difficult to switch between cloud products, so when selecting one, a small business should engage an independent consultant to help it choose the appropriate service to meet its needs. "The root of a lot of problems in IT is procurement," he said. "There are a lot of square pegs sold. Find an advisor, not someone who only recommends what they sell."
Ambrose agreed. "As a small business, it's more critical to engage a consultant, someone you can partner with to help you navigate muddy waters. Treat it as a partnership." But, he added, "not all workloads are right for the cloud. You have to do due diligence."
Panel: Keys in selecting and committing to cloud platforms
Selecting a cloud platform is not necessarily a trivial task. Paul O'Doherty, principal architect, national cloud solutions, at Long View Systems and Mathew Gancarz, manager of IT and operations at de Souza Institute (part of the University Health Network), discussed criteria that should be considered.
The first thing to consider is cloud readiness, O'Doherty said. Customers need to understand how they will be billed, and what kind of visibility they will have into the service. They also need to have a good grasp of the applications that can take advantage of cloud capabilities. And one of the huge benefits – and risks – is the global nature of the cloud. "It offers amazing capabilities, but also presents huge risk," he noted, since IT assets may be deployed in unintended places. That could raise compliance issues.
There's also the question of reliability. Gancarz recommended that people look at their applications and decide which ones are critical, and which they could do without if they went down. For mission critical systems, look for a platform that won't disappear.
Interconnections are also important. It can be difficult to build interconnections on prem, he noted, but cloud application providers tend to develop ways to move data between systems, as Microsoft does shuffling data from Office 365 to Power BI. And, he said, most vendors operating cloud as a service realize that migration of data out is necessary.
"When you go to the cloud, you can get anything you pay for," O'Doherty said. But that means looking at applications and data, classifying them, and only paying for what's actually used. Ask if it's worth the effort of translating critical workloads to the cloud, and the expense of moving large amounts of data. Sometimes it makes more sense to keep the data on prem and move the application to the cloud. In fact, hyperscale clouds are built assuming that only 28 to 35 percent of enterprise data will be in the cloud.
Planning for the cloud, and cloud platform selection panels consumed the first half of the full day SMB Cloud Summit event. Stay tuned for more on afternoon presentations on optimizing returns, GRC and cloud security, and the future of cloud in part two of our reporting. (ed)