With global temperatures on a roiling boil, broad awareness of the potential impacts of climate change and the need for mitigation and adaption efforts is also rising. In Europe, the EU Green Deal, a roadmap designed to help member states achieve carbon neutrality by 2050, was passed at the end of 2019 with the aim of creating the first climate-neutral continent. The US achieved a landmark of its own this year: in the 2020 election, political parties for the first time in history responded to social pressure with the articulation of climate agendas that would guide climate policy and activity in the US, and the President-Elect stated his commitment to returning the country to the Paris Accord. In Canada, the federal government has introduced national guidelines for a carbon tax, mandating that provinces meet or exceed this standard, and in a fall Economic Statement reconfirmed its commitment to a green transformation activities. While China continues to be the largest carbon emitter, it is at the same time, leading the world in the manufacture and installation of renewable energy projects. And with their sights trained on the means to stimulate economic recovery post COVID-19 pandemic, leaders across the globe and their constituents are calling for a green recovery – measures that would the support the creation of new opportunities that will ensure sustainable economic development.
Interestingly, this growing awareness is no longer the preserve of a particular political persuasion or environmentally-conscious groups – though youth activism has driven the climate issue top of mind on a global basis. Instead, political actors are taking the lead from the scientific community, and messaging on the criticality of addressing climate change has been taken up by media of all stripes. In Canada, a leading national daily has just announced the establishment of a dedicated team to report on climate, while the UK-based, financially conservative Economist devoted its September issue to the need for, and progress on a green energy transition. The phrase 'science-based targets' has gone mainstream, as individuals and organizations worldwide look to strategies that might help limit the rise in global warming to the 1.5 degrees that has been advised by the IPCC.
But what is the role of private sector in this mind shift, and how can individual businesses contribute to climate mitigation efforts? While carbon intensive sectors, such as the extractive industries in Canada, manufacturing, and energy generation, have long been subject to emissions regulation, other segments, such as clean tech and renewable generation are experiencing healthy growth momentum. Still others, including the IT industry, are leading efforts to voluntarily increase efficiency as a means of reducing carbon to demonstrate CSR, or to meet increasingly stringent expectations of investors and clients. Other organizations have begun to participate in the buy/sell of financial instruments – RECs or offsets bought in carbon markets created to support environmental innovation by organizations that wish to meet sustainability targets, but are less well positioned to effect change internally. The commitment of these environmental leaders is laudable; however, meaningful action has not been widely distributed. For many organizations across the spectrum, sustainability programming remains more piecemeal than core mandate – and hence their actions, in aggregate, unable to address the concerns of climate scientists with respect to planetary health.
To make substantive change at the organizational level, the primary goal must be holistic strategy that impacts each area of the business, and that extends across an ecosystem with performance expectations that are transformational. This is not easy to achieve, but it is possible. To do it well, there are four objectives that must be addressed: improve environmental performance within company operations, reduce the carbon impact of a product or service that is delivered to customers, extend downstream with environmental standards that become a requirement of doing business, and contribute to a knowledge base that can build awareness, helping other businesses take advantage of new trends and technologies, ultimately changing mindsets to inspire an ongoing  green shift in business culture. One organization that is taking action across these four categories is Schneider Electric, a French headquartered multinational that provides digital solutions for energy management and automation in buildings, data centres, and manufacturing industries.
Schneider operational performance
As an energy management company, Schneider is well positioned to apply state of the art techniques in environmental sustainability to its own business. According to the company's most recent annual report, Schneider derives 77 percent of revenue from energy management products and services and 23 percent from industrial automation, and is able to use digital technologies developed for clients in its own business. Since the COP21 Paris Agreement, Schneider has taken a strong position on sustainability, and developed aggressive targets for improving its own operational performance to address climate change. According to the 2019 – 2020 Schneider Sustainability Impact report, the company intends to become carbon neutral in its own operations by 2025.
"We're decarbonizing our operations and reducing our resource consumption by phasing out SF6 in products, working toward 100% renewable electricity, doubling energy productivity, reducing emissions from our freight and logistics activities, and transitioning to an all-electric company vehicle fleet. Additionally, we're taking concrete action to reduce purchasing-related CO2 emissions, specifically by limiting and substituting materials embedded in products. Together, these strategies have allowed 13 of our sites to achieve carbon neutrality, and we've reduced our operational emissions by 37% in just two years."
Green products/services
In efforts to reduce "purchase-related CO2 emissions," Schneider has abandoned the "take-make-dispose approach that has prevailed throughout our productive history," replacing this with principles of the circular economy. The company's ecoDesign Way, which focuses on responsible management of each product stage, is used from the point of product design to end of lifecycle to create goods with greater reliability/repairability and a longer lifecycle, an approach that reduces the item's environmental footprint. And its ECOFIT program helps customers maintain and modernize electrical equipment in a more sustainable way. According to Schneider, progress on sustainability is highly dependent on digital innovation; while IoT can extend product lifecycle through proactive maintenance, AI and automation can deliver the insights that improve efficiencies in circular manufacturing models. Together, these design principles and operational technologies make up the company's Green Premium Program. When the program launched in 2018, just over 30 percent of Schneider products qualified; today 75 percent of sales fit under the Green Premium program. Its main objectives are to maintain regulatory compliance for products, to continuously verify the environmental claim of Schneider products, including services and solutions, and to improve transparency with online product data sheets that describe additional environment attributes.
The Schneider Electric client base is made up of industries that consume the majority of global energy; buildings, for example, account for approximately 17.5 percent of global GHG emissions, while industry accounts for 24.2 percent. For its part, the data centre industry is widely recognized as contributing 1 percent of  global emissions, a share that some analysts believe is set for rapid increase with the ongoing digitization of social and work life. To help these customers operate with greater energy efficiency, and thereby reduce carbon emissions, Schneider has developed EcoStruxure, an IoT-enabled management platform that promises to halve customers' carbon footprint, and in 2019 produced 89 million metric tons of CO2 savings on behalf of clients.
Ecosystem standards
At a Climate Week conference in the fall of 2019, Schneider made public its sustainability targets and dates for achievement: carbon neutrality in operations by 2025 and in its extended ecosystem through the delivery of carbon savings to customers that are greater than its own footprint, net-zero emissions in operations and a 35 percent reduction in scope 3 emissions over 2017 (to reach 1.5 degree C science based targets), and work with suppliers toward a net-zero supply chain by 2050. Lying outside of Schneider's direct control, this last target is potentially the most difficult to achieve. But through planning and partnership, the company is working to realize its sustainability vision.
On the planning front, Schneider has developed a Tailored, Sustainable, Connected Supply Chain 4.0 strategy that is animated by six pillars: creating CO2 neutrality in the extended supply chain, adopting a "waste as worth" mindset, delivering environmental performance to customers, and implementing circular business models, and pushing for stronger environmental governance. And it has developed specific programs for capturing and reporting scope 3 emissions data across a supply chain to enable individual corporations to discover their carbon impact, but also empower them to set up programs that can reduce impact through projects with their suppliers.
In terms of partnerships, the company has agreed to work with several organizations to improve its own performance – as part of the New Plastics Economy Global Commitment aims at doubling the amount of recycled plastics in its products by 2025 – and to encourage sustainable activity more broadly. Schneider has partnered with the Solar Impulse Foundations to identify 1,000 solutions that protect the environment, launched the Schneider Electric Exchange in April 2019, designed to foster collaboration and innovation in the ecosystem, and has developed an Innovation at the Edge program that supports other companies in AI, IoT, cybersecurity, distributed energy resources, with investments, incubation and partnerships.
Building broad awareness
In greening its operational practices, products, and extended supply chain, Schneider has set an ambitious agenda. For a company focused on energy management tools and services, green business is good business. But to ensure that clients are also on board, and successful in their efforts to decarbonize, Schneider engages in extensive customer education through research into best practices. For example, in its 2020 Corporate Energy & Sustainability Progress Report, based on a multi-year survey conducted in partnership with GreenBiz Research, Schneider has outlined key trends in sustainability management that may inform strategy and operational practices within organizations that form its customer base.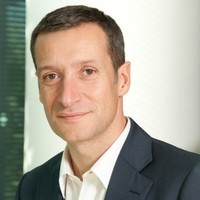 One key trend in this research is the convergence of energy and sustainability roles over the past decade, a finding that appears at odds with practices in traditional IT, where, for example, facilities managers have been responsible for energy management in the data centre, and sustainability professionals more consumed with reporting or CSR. But with the rising complexity, cost and opportunity in energy markets, the report argues, energy management has become a more strategic concern requiring input from additional roles in the organization. According to Phillippe Diez, Schneider VP of Electric, Energy & Sustainability Services (ESS) EMEA, in large corporations that operate large data centres, the most effective approach is a combined one, where someone at the corporate level is in charge of reducing carbon and cost: "It is very clear that energy efficiency is one of the levers for sustainability programming. The facility manager still has a role, in terms of operations and delivering some of the efficiency measures – but the most effective companies we see are the ones that are driving sustainability from a corporate perspective and from a global perspective as this enables the sharing of best practices."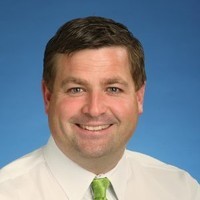 In addition to the COO and Head of Operations, Bill Brewer, VP Global ESS at Schneider Electric, added the CFO as another corporate persona that might be involved in large energy transactions. "It's not just energy strategy," he explained, but also a question of "financial risk and mitigation, and there are reporting elements. The CFO is often involved in these multi-year, multi-million-dollar transactions that large data centres are investigating." Through convergence with procurement, Brewer noted, where the discussion of cost effective supply of electricity is blended with renewable carbon mitigation efforts, organizations are able to structure the right arrangement to simultaneously procure energy, manage carbon, reduce costs, and mitigate risk exposure in the marketplace. "A lot of the deals are sophisticated, well-structured deals that intermix all of these elements as a part of their program."
The report also identifies a real shift in corporate intention to set sustainability targets. This year, 70 percent of respondents to the research survey reported having set and publicly announced targets, as compared with 57 percent last year. Targets are diverse, Brewer added, and based on company maturity, ambition, market pressures and opportunity. However, Schneider is seeing huge growth in science-based targets that are aggressive on scopes 1 and 2, and on scope 3 endeavours over the course of time. In the data centre industry, Diez explained, this ambitious agenda setting is motivated more by a view of sustainability as a competitive differentiator than by emissions or carbon regulations. "Sometimes they are responding to customer requests. It's driven by the market, more than by regulations. Regulations can provide an opportunity for making an energy efficiency investment more affordable by providing certificates to the value stream in many countries." Citing Black Rock is a well-known example, Diez sees the financial market as an emerging driver, where investors are asking more about sustainability commitments, transparency, and specific programs from companies that are investment targets.
At a fundamental level, broader movements are at the root of these market and financial drivers – the growing social and political awareness of the need to tackle climate change described above. The report points to the growing "identity economy," and the increasing importance of an organization's external environmental profile in decision making. While identity – or perceptions of brand – is presumably more critical in consumer facing businesses, according to Diez, social pressure to reduce carbon impact also plays in B2B scenarios, and is not inconsistent with operational best practices. Though awareness may begin at a consumer level, it filters up the value chain, and suppliers to large corporations like Schneider have to comply with buyer provisions for sustainability. "In the data centre world," he noted, "we see this more and more: it's possible to have a very low PUE, and also be very resilient. It's not either/or – it's both and this creates a lot of opportunity for us as technology providers. We are getting this in RFPs – in projects to improve efficiency, and especially in new data centre design opportunities we are seeing these [sustainability] requirements."
A key business sponsor of the report, Schneider's Electricity, Energy and Sustainability Services unit focuses on helping clients to establish sustainability goals, set targets, and create programs to enact carbon mitigation. The group works with mid- to- large size enterprises, providing guidance on better energy procurement, meaningful renewable initiatives, and on projects to reduce consumption in the data centre, factories, or corporate buildings. The EES relies on IT technology – data analysis and AI – to map out maximum benefits for clients, and creates performance contracts that specify commitments to energy cost savings or carbon reduction. But Schneider also offers a model in other areas that are critical to a holistic sustainability agenda – by improving performance in internal operations, and by greening products and the extended supply chain. This better positions the company to transfer knowledge to support customers looking to do the same, helping to create the mind shift needed for business to contribute meaningfully to the climate mitigation. "The fact that we have done it ourselves already brings us a lot of credibility in conversations with others," Diez concluded.