Precursor to precision in urban development, planning has a long and notable history. It is the key to ensuring service delivery balance and room for residents and business to live and growth; good planning exists to protect the health of communities, and to help them prepare for the future. In Canada and elsewhere, a convergence of urban and ICT planning has begun to evolve as municipalities come to recognize digitization as a critical component in urban management and progress. 'Smart Cities' are those that make intelligent decisions in support of citizen needs, and that understand the vital role embedded ICT can play in informing and executing on those decisions. As information technologies become ever more important to service delivery and to the economic development of the community, digital planning is taking on added significance.  In the City of Markham, Ontario, a 'digital strategy' has been advanced by municipal leaders aimed at the creation of a "frictionless city," and a new IoT platform is being deployed to help administrators better understand its roll out – and technology's potential to modernize government service delivery.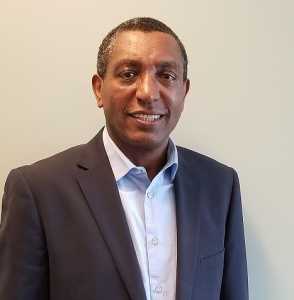 Nasir Kenea, CIO for the City of Markham, defines the "frictionless city" as a vision in which government delivers citizen services in a seamless way, in which citizens have a more frictionless experience of their day-to-day life. "The idea was how can we make everything work seamlessly, with less resistance, and provide a better quality of life," he observed. It is a term that was coined in a lengthy process designed to engage key internal and external stakeholders, which extended beyond citizens who will receive government services to include the municipality's technology sector, the business community, and community service organizations who participated in focus group sessions and workshops on the evolution of city strategy.
Markham's digital strategy has an end date of 2025 – an ambitious timeline for comprehensive goals. Now approved by city council, the plan is designed to achieve four major outcomes. The first objective is digital engagement in service delivery, and the city has begun to build digital platforms for a number of specific initiatives, such as the shift towards advanced digital democracy (the city has made online voting available since 2003 and in October 2018 had online voting only for Final Voting Day), and the encouragement of digital literacy, especially among children and youth as a means of training them to contribute/participate in the digital economy (the city is taking advantage of eight branches of its library system to drive interest). A second pillar relates to the digital workplace: "really moving how we do things to establish digital first thinking, and building our processes around that framework," Kenea explained. As example, he pointed to Markham's Electronic Plan Submission, Review and Approval process, an end to end online process that the business community/developers engage with when they submit applications to the city (paper has no place in any application or any submission). A third goal lies in improving policy and frameworks to ease Markham's interaction with the business community, which the city hopes will act as a differentiator as it seeks to attract new investment. The fourth pillar, defined as "City as a Platform," is the "smart" one, in which IT serves as a platform for innovation. According to Kenea, Markham's Smart City initiative involves establishing a "living lab for innovation," where industry and the research community will engage in efforts that will benefit them as well as the community moving forward: "On this fourth innovation piece, we are trying to do something new by bringing in other partners so we can learn from their experiences as we plan how we will roll out projects moving forward. This is where the test bed will fit."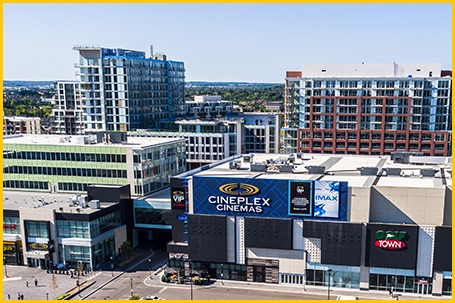 In Kenea's view, the new test bed platform represents something new in several respects. Though the city has had elements of IoT in play for many years – "when a more holistic view of IoT potential was in its embryonic state" – defining current requirements for IoT is "a new state. In the past, when we looked at any IT or business function, we were not necessarily able to articulate what we wanted to the level we are thinking of it today." Additionally, Markham has focused the "city as a platform" efforts on a specific region that represents fresh greenfield opportunity: Markham Centre, which will ultimately house 41,000 residents (including existing residents) is only one third built out, and in that Centre, only two developers own approximately 30 percent of the land. As a result, Markham can build from the bottom up, creating a new living experience in the region, while working in a more simplified way with builders on what services would most benefit citizens. Kenea noted "We have an opportunity to shape that area in future by working with stakeholders in the community, engaging with them (in developer groups), working with them to understand what IoT services the community could benefit from."
As example, he pointed to discussion on how to introduce an autonomous shuttle. To ensure project success, Markham must first understand how the project would develop and who would benefit – and hence will consult with real tenants, the people who commute from that area to the GO station or other site to establish the project's value proposition: "As with any planning process, we engage the community to understand what would add value, and what are the risks in doing one thing rather than the other," he added. Another project that is in early stages is a proposed trail system for the Rouge Valley that cuts through Markham Centre. The city is considering a digital overlay on the trail and will use the same planning process to understand what the community benefits might be and what service is most appropriate. Shuttles and connected parks are exciting future applications that may be built as Markham further develops its digital infrastructure.
As part of this effort, the City of Markham has initiated the Bell Smart City Accelerator research program in partnership with Bell. While the city is contributing some funding to the initiative, Bell and IBM are contributing in kind with technology, consulting, implementation and monitoring services. Kenea explained that since the initiative is project based, contributions from partners will depend on the number of stakeholders involved, what they are willing to contribute, and what is the actual value of the individual projects. While today there is no firm commitment on Markham's part to automatically engage any vendor as incumbent for future roll out of additional applications, and no calculation of specific percentage contributions established, the expectation is that each partner will learn from the experience of relationships and business models what can be standardized and formalized going forward.
This learning will provide an important piece in the Smart City puzzle. For many municipal governments, implementation of IoT is challenged by traditional approaches to procurement, where components are pitted one against another in what can be a lengthy competitive review. With IoT, on the other hand, it's necessary to talk in terms of solutions (not components), and it's critical to move quickly in order to stay current with the fast pace of technology change. As Kenea noted, "This is a major challenge that the municipalities face: our existing processes are not agile enough for us to benefit from quick implementation – or even piloting a new concept."
In the Markham context, because this initiative represents a pilot with a specific end date and no specific long-term provider commitments, a permission file is in place that allows project managers to select a vendor as long as the value meets a certain threshold. When extending the deployment, the city will need to revert to more formal procurement processes: "we are committing to being as transparent as possible as we roll out," Kenea explained, "we will move faster, but not necessarily commit to a longer term without due process." But without a more balanced way of managing procurement, Kenea believes it is hard to find an opportunity to try something new: "we won't know if it [the platform] works as a whole, or if there are some gaps. We won't even be able to articulate the challenges or the gaps, or what we need to ask for as requirements when we roll out [without it]. So these pilots are critical – if we delay a year or two because we have to go through a competitive process, we lose a time window and we won't move fast enough." In this instance, Markham's approach has been to 'contain it' to secure funding and relationships, as a basis for identifying benefits that speak to added value for the City of Markham.
With this pilot, Markham is also seeking balance on the thorny issue of IP ownership, which has caused some criticism of the Sidewalk Labs initiative in Toronto. According to Kenea, neither Bell nor IBM are creating anything net new for Markham – the asset management, water leak detection or environmental monitoring solutions that are now in scope are owned by the vendors, as are various sensor components. In his view, ownership of the solution IP is an important requirement for private partners who need to justify their investments. "We're not in the IP business," he explained. "As a city, do we want to wait until they develop the solutions and then purchase them – focusing instead on the data – or do we want to debate endlessly about who owns the IP? The vendors are investing – and I believe ownership is the icing that is needed to ensure they are part of this big picture solution. That will be the incentive for them to continue to be creative." However, Markham will retain ownership of the data that is collected from the city to ensure protection of personally identifiable information.
"The IP debate will continue though, and public agencies have a responsibility to make sure that the public information and the public funding that goes into enabling these outcomes are protected. My hope is that the vendor community will come to accept that moving forward," he concluded.
In terms of resources, Markham has committed funds to the project, but there is no other requirement for investment in technology infrastructure. The pilot currently exists as a walled garden; it's not touching any of Markham's other systems and requires no additional IT investment or technology add-ons to make it work. Essentially, the pilot involves deployment of Bell's Smart City platform, a series of adaptors that will integrate sensor data from third party sensors (Bell partners) with solutions for water management, asset tracking, location, or environmental monitoring. An advanced solution for interconnecting  Internet of Things (IoT) applications, the Bell platform aims to improve the efficiency of municipal operations and enhance city services for residents. Analytics will be delivered via  IBM or Cisco solutions, with the Bell platform acting as an integrator between these two and to the sensors.
Currently, the pilot is set up so that sensors capture the data, data is sent via the network to the data centre, and the IoT platform will allow Markham to visualize and analyse the information. For the pilot, data is being sent to a Bell data centre, which provides hosted data management services. But moving forward, roll out may involve a different architecture. Kenea stressed that architectural questions are precisely the kind of issues that the pilot is designed to address. Hosted data management is a good option now given Markham's current skill sets and resources; however, through the pilot, the expectation is that managers will ready themselves to consider additional options, including the delivery of sensor data to Markham's own back end systems. "We have to learn a number of things from the pilot so that we are prepared if we go to broad roll out. We have to consider service providers, our data centre – we will consider the whole gamut. The main value for us in the pilot is the learning." The pilot may also deliver learnings to vendor partners. According to Kenea, Bell is using the pilot as a learning tool in order to assess the relative ease of integration, reliability and productivity of the IBM vs Cisco IoT platforms.
In discussing the pilot, Kenea was clear on the need to establish value for residents and the city. But measuring value is an additional issue that can be challenging in a 'living lab'. As projects work through to conclusion, success metrics change, and each component of an initiative will have its own KPIs. As a result, for the pilot, metrics are more about answering the broader 'how to' questions. Kenea views these questions through service management, operational and cultural change lenses: "We have a journey to go through – this is really a process. We are moving into an entirely new space. How we manage our own services, how we offer services, and manage our own operations and the whole technology environment are altogether new. How do we prepare ourselves for the next step – to be ready for a more connected and smarter community? If this initiative is a success, what we would like to capture is confidence that we are ready for the next round of roll out, and understanding of what approach is needed to ensure success. This is a worthwhile process – its not really about a number, it's about a cultural shift for us as an organization. How can we move towards becoming a more data-driven organization, and how can we introduce this culture of information in real time by subscribing to our machines and computers?" Acknowledging challenges of scale – how can Markham manage hundreds of thousands of installed sensors? – the need for integration of different IoT applications, for greater visibility into systems to deliver tangible metrics to the municipality, the lifecycle requirements of existing technology and the need for better information on data transmission costs, as well as the potential for strong cultural inertia, or even resistance to change, Kenea has advocated for a 'go slow', evolutionary approach – a 'frictionless' line of attack that is perhaps the first learning in Markham's Smart City initiative.