At the latest Sibos financial services event in Toronto, Interac AVP for Mobile Product and Platform Development Oscar Roque led a presentation with Alectra Utilities and IBM to demonstrate the potential for using Blockchain to help trade energy. Interac's solution is built on the IBM Blockchain platform using the open source Hyperledger Fabric.
Hyperledger is an open source collaborative effort created to advance the development of cross-industry Blockchain technologies. This global collaboration is hosted by The Linux Foundation, and includes leaders in finance, banking, Internet of Things, supply chains, manufacturing and IT.
As Roque explained in his presentation, "Utilities are not the sole providers of energy anymore. Consumers and corporations are starting invest in solar roofs, batteries, and deferred use strategies. The grid is not just one way. It can be two, as entities not only consume power but also provide it back to the grid."
Roque's Blockchain involved a lot of moving parts, such as connected devices, smart metering and alternative energy sources. In his demonstration, when end users responded with energy saving initiatives that help to relieve demand on the grid, the savings were converted to energy coins. As Roque explained, Interac provides the marketplace that converts the coins for spending or saving.
He was quick to point out that the energy collaboration is only one part of a much bigger picture for the technology. "Blockchain is like a network technology that does a variety of things. First it can create a large business network that ties people and entities together; second, it has the core ability to digitize and trade assets; and the third value proposition is that it provides one single shared ledger in a decentralized state so it can cross markets and sectors."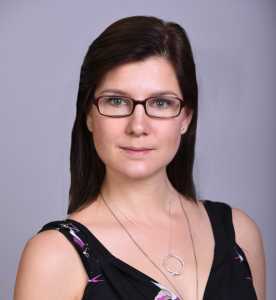 "We have seen a huge change in how we think of Blockchain," said Marta Piekarska, director of Ecosystems for Hyperledger. "Blockchain is something we've seen since the early 1990s. Back then, it was more a technology that computer scientists played with than something that was adopted. It was only when Bitcoin came along that we started looking into it more seriously."
The technology is now growing well beyond the Bitcoin stage. "The opportunities are mind blowing. The pieces of the puzzle are all there," Piekarska said, adding that Hyperledger's membership since it was founded two years ago has grown from 30 to 167, and now crosses a broad range of sectors, from tech and finance to legal and healthcare.
A key mission for Hyperledger is to create an open source framework that applies Blockchain and enables a community of partners to collaborate, Piekarska explained. "Our frameworks can be applied to any fields, ranging from payment processing to healthcare records – anything that allows participants to exchange assets and do transactions."
One particularly promising area for Blockchain innovation is traceability in the supply chain. Hyperledger members are working on one project relating to ethical practices in seafood management. "The sustainable supply chain is something that is really important and keeps expanding. Members are also using the Hyperledger Fabric on a similar project relating to the diamond supply chain," Piekarska said.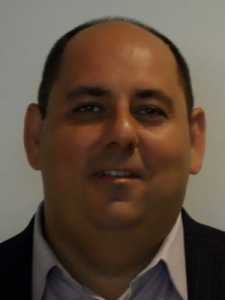 Blockchain is even finding its place among more humanitarian pursuits. Leveraging Blockchain to resolve "the real problems of humanity" is something that Mark Kovarski, co-founder of The Humanized Internet, is focusing his efforts on these days.
"Bitcoin has been the largest Blockchain application in the world today. But watching this space since the early days has convinced me that adoption will accelerate as Blockchain is applied to solving human and business problems." This could expand into transactions ranging from exchanging medical or educational data, to trading energy and identity protection.
The maturity of the ecosystem is playing a role in taking Blockchain beyond cryptocurrency, Kovarski said. "There are more players, innovation is accelerating, and technology is figuring things out and providing more mature solutions."
With AI and Big Data in the mix, the power of Blockchain will be immense, he added. "When you combine all these technologies together to solve real problems, it becomes very, very powerful. It's not just about Blockchain, cloud or AI. It's how you can leverage all of them to change the way we do things. Blockchain is the first example of a distributed database that we can trust. It's not like a regular database that you can go in and modify. So when you are looking at data, you know it is legitimate."
Hyperledger has just introduced a free Massive Open Online Course (MOOC) online course Blockchain for Business – An Introduction to Hyperledger Technologies. The self-paced online course provides an introduction to Hyperledger and its key business blockchain frameworks, as well as guidance on installation and building applications.