CenturyLink Technology Solutions is undergoing metamorphosis. Like many organizations that entered the data centre business a half decade ago or so, the company is rethinking where the most value lies – for customers and for its bottom line. With sale of 57 data centres finalized this month, CenturyLink joins a growing list of telecommunications providers, including Verizon, AT&T, and Primus, that have spun off, or are rumoured to be selling their facilities in response to the high cost of operation, and in the face of competition from commodity cloud providers at both the core and the edge. But when executed with forethought and planning, "exit" can mean more than "end." CenturyLink, for example, is working to find new opportunity in development of its Big Data service offerings, a strategy that relies on the use of former assets, while positioning the company up the value stack with products aimed at helping customers deploy advanced data technology to find their own sources of new business value.
This transition has been a work in progress for some time now. Back in 2013, the company's business service division, CenturyLink Technology Solutions, began to reorient away from an increasingly commoditized IaaS service delivery model towards a solutions approach, repurposing common custom solutions and repackaging these as standard solution offerings. Key focus areas identified at that time included Big Data workloads, and B2C digital commerce applications. Since then, to drive transformation, the company has engaged in acquisition (of analytics firm Cognilytics in December 2014) and formalization of strategic partnerships for expansion of Big Data capabilities (the ability to deliver analytics and in-memory computing through partnership with SAP this spring, and through a relationship with Cloudera announced this November to facilitate delivery of Hadoop services), all the while building out networking capacity and functionality to support the delivery of Big Data in verticals, such as the financial services industry, as well as unique data-intensive use cases.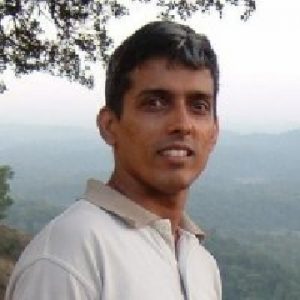 With these corporate-led initiatives in place, CenturyLink has also begun to roll out 'Agile Analytics' capabilities in its regional businesses. CenturyLink Canada, for example, is now developing its IT managed services to address growing demand for Big Data analytics and data management services. As Kaushik Tharakkad, director, IT & Consulting, CenturyLink Canada, explained, while Big Data-as-a-Service is a broad concept encompassing services ranging from consulting, to hosting to application management which has been more prevalent in the US market, in Canada the company has now targeted the support of Big Data needs associated with enterprise data sets, including operational, customer and financial data, as an important area with growth potential. "This [technology] will produce a quick win, both for customers and to support our own operational needs and capabilities," he noted. In developing services around Big Data, Tharakkad expects to rely heavily on SAP capabilities – in-memory storage in SAP HANA SEC, visualization tools, such as BobJ (for Business Objects software) or SAP VOE, which acts as a development environment.  "Leveraging this [SAP] software, and keeping in mind what the business needs, we will tailor an architecture for the customer that covers both building the data models and maintaining/refreshing the solution over the long term," he explained.
According to Tharakkad, most customers do not yet recognize the power of Big Data, but do realize that they have massive amounts of data and need to have efficient reporting mechanisms and good business intelligence in place. CenturyLink can help customers meet these goals with analytical dashboards that provide tactical reports on a monthly or weekly basis. In most scenarios, initial focus will be placed on handling Big Data, real time reporting and analytics requirements and on improving accuracy of existing analytical needs; however, these dashboards will also serve as an entry point for CenturyLink to help businesses develop greater understanding of their data needs and potential applications. "Liberating our own proprietary models, such as reintegration or time series efficiency or clustering logic, we apply these methods to generate some good PoCs for the customer," Tharakkad explained. "We achieve some quick wins and this kind of analysis can be used to govern customer direction going forward. This is where we feel we are moving to the real state of predictive analytics."
Today, Tharakkad estimates that 90 percent of enterprise data falls into the category of "transactional" or structured data, but there is also plenty of unstructured information that companies have access to in the form of internal documents, email, weblogs – or even machine information coming from detailed efficiency models built to optimize operations – or access through external sources such as social media, which have differing levels of need in terms of ETL into the reporting layer. "Today's Big Data challenge is more focused on these areas – on developing completely new logic that will enable the organization to understand the unstructured data, interpret it and bring patterns to new sources of information like social media or analog data." CenturyLink, he claimed, has been an early adopter of these approaches, and has worked with customers in the banking and insurance and retail industries, work that the Canadian organization is hoping to apply in local enterprises, and in some smaller organizations that may benefit from standard solution approaches which have already been used to good effect in other jurisdictions.
CenturyLink has found that most Canadian businesses currently run simple relational databases and data warehousing applications, which means that they typically pay $10-15K per terabyte in overall cost to support analytic lifecycle needs (including hardware, licenses, maintenance, network services, DR, etc.).  "Most companies still rely on a conventional RDBMS data analytics model, which means they have SQL server, a simple relational database, and on top of that they have written some logical views, or some extraction terms to bring in an integrated view, and then query on that layer," Tharakkad explained. But this simple model limits the user in terms of the narrowness of information that is available, and in terms of their need for high end, detailed analysis, he argued. For example, if a business needed to drill down into the data for specific historical reporting, the whole cycle of creating tables and relations, querying and reporting could take four to six weeks: likely the "business would lose the purpose of what was intended for that ad hoc information requirement," he added. But with in-memory applications like SAP HANA, or visualization tools from SAP and other suppliers, including open source, most of these ad hoc requirements can be supported "on the fly" at lower cost with "expanded analytics."
To transition business to a new style of analytics, CenturyLink in Canada is relying on partnership with SAP, but also on core delivery capabilities, such as global hosting and cloud database infrastructure offerings that will allow businesses ensconced in traditional models to experiment with new technologies with little upfront cost, to onboard new processes very quickly, and to reduce risk in migration through the use of validated and pretested solutions. According to Tharakkad, once the business has tested the waters, it will be relatively easy to scale up, incrementally adding new applications and data, based on access to elastic resources offered by CenturyLink. In delivering the new data/analytics solutions, the Canadian organization intends to leverage corporate resources – for example, CenturyLink's Virtual Competency Center and professional services – and to focus first on a few industries that are most likely to benefit from new capabilities, applying global use cases like fraud detection and risk based score cards, models for customer retention and price/lifetime analysis for Canadian businesses in banking/insurance, in retail and manufacturing. But the intent is to build local consulting strength in this area, expanding the development of Canadian use cases and the customer base for Big Data-as-a-Service, a process that will no doubt be hastened by CenturyLink sale of its data centre/colocation assets.