Interestingly, much of the impetus for Dell Technologies' shift towards a more unified approach to the development of IoT solutions appears to have grown out of renewed focus on this emerging market opportunity from an internal partner. On a visit to Toronto in the spring of 2017, VMware CEO Pat Gelsinger described new levels of cooperation between the merger entities and new potential in the IoT space: "Overall, it's [the Dell EMC merger] gone well. We are doing more joint innovation with them… it's not as if there have been any magic breakthroughs, but these very straightforward arrangements where we put A together with B and deliver C have been very well received by customers."
In Dell's IoT world, synergies developed from the leverage of individual partner strengths have taken shape through the layering of software on top of hardware to create a solution – specifically, the integration of VMware's IoT Pulse into the Dell EMC gateway portfolio. According to Gelsinger, "What we said for IoT strategy overall is we're going to do the boring, hard stuff and partner with the people who do the sexy, cool stuff. The hard stuff is the connectivity, the security, and the management of the IoT infrastructure. That's what we will focus on. …. Gateways will play a very critical role in securing an IoT system, because a gateway device would be that point of interception for management where both the telemetry, metrics and management upgrades will be performed. So the gateway is a very important architectural device for us from the standpoint of delivering an IoT system – and that's where Pulse comes in." At launch, Pulse included Liota (Little IoT Agent), an open-source software development kit (SDK) designed to support customers looking to secure IoT gateway data and implement control orchestration applications: when combined with Dell's IoT hardware, it would provide additional options for IoT gateway management, while allowing users to write applications that interact with the Dell gateway (and other data center components, or IoT gateways).
Liota also acts as a bridge to VMware's AirWatch and VMware vRealize Operations, enabling a version of these products from the company's security and management portfolios called the IoT Control Centre to help customers configure, monitor and deploy millions of things from one console, oversee device health and act on any operational anomalies that might arise. Gelsinger noted: "In many regards, it's is a natural extension of what we are already doing [securing mobile devices], an extension of the secure network that we are already building with NSX, microsegmentation, and bringing network encryption to that. Patch, upgrade and the real time push of fixes – so many of those things have such natural extensions into IoT use cases, that compared to what some of the industrial companies might pursue, we're light years ahead with our core technology. That's why we see this as such an exciting adjacency. There are few market opportunities that I have seen where we are pulled in as aggressively as this one."
By October of 2017, Dell Technologies had also moved more aggressively on the IoT opportunity. With a first-ever IoT Strategy Day, held in New York that month, the company announced new IoT strategy, a dedicated division, and plans for new solution development. A key foundation for these announcements is the concept of "distributed core" – based on recognition that with IoT, millions of every kind of device in all kinds of locations will be intelligent and connected. Not unlike "fog" or "edge" computing, Dell's articulation of a distributed computing architecture was designed to support real time data processing close to where the data is generated by bringing IoT and AI together at the edge, while at the same time ensuring that intelligent devices would form part of an interdependent computing ecosystem that could operate from edge to core to cloud. At the event, Michael Dell called this new paradigm the "IQ of Things": "Soon there will be a perfect mirror of our world, with every object streaming information…. The true potential of AI and the Internet of Things can be a lock when they come together as one complete, interdependent ecosystem. We call this the IQ of Things, or IQT. This is where every node is additive to the collective intelligence of the whole, and we see this as the next evolutionary step in computing."
To support this IQT vision, Dell committed $1 billion over three years for the creation of new products, new lab facilities and expansion of the Dell IoT Solutions Partner Program. Highlights of the new product initiatives included: Dell EMC Project Nautilus for the ingestion and query of data streams from IoT gateways in real time;  Project Fire, part of the VMware Pulse family of IoT solutions built on a hyper converged platform to enable simplified management, local compute, storage and IoT applications such as real-time analytics to speed IoT rollout and ensure infrastructure consistency from edge to core to cloud; Project IRIS from RSA Labs, which extends security analytics to the edge; processor accelerators to increase the velocity of analytics closer to the edge; Project Worldwide Herd for performing analytics on geographically dispersed data, to enable deep learning on datasets that cannot be easily moved due to size, privacy or regulatory concern; along with other efforts to optimize servers for AI, machine learning and deep learning performance through collaboration with providers such as VMware, Intel and NVIDIA, and investment in Graphcore.
To head up the new IoT division, Dell pulled senior leadership from VMware. VMware EVP & CTO and GM for Dell Technologies IoT division Ray O'Farrell's new mandate is to orchestrate the development of IoT products and services across the Dell Technologies family. VMware's aspirations for the Pulse service initially were not limited to Dell gateways, rather they included additional partners, such as Fujitsu which has its own gateway hardware: as Gelsinger explained in early 2017, "There will be a great bundled offering with Dell, but there will also be other offerings with independent gateway providers." In August, at VMworld 2017, O'Farrell reinforced the vendor agnostic nature of VMware's IoT approach – at least as it would play out at the extreme edge: "If you look at the extreme edge, there are things like cameras, sensors that in many cases are very simple, dumb devices that talk to the gateway, which begins to look a little bit more like a compute resource that we can then turn into a micro data centre. That's edge computing where I can drop in some workloads which eventually make their way back to a public cloud, or might skip one of those hops.  At the extreme edge, semi- intelligent devices may not even be based on x86 so VMware technology like our hypervisor don't necessarily apply. There we have adopted an agent model where we've open sourced some software, and a number of vendors have already indicated interest in a partnership for doing that – embed that agent into the devices to enable management[Liota]. In the more compute intensive part of the edge, we bring to bear more of the VMware type technologies – imagine virtualized edge boxes that support applications from a number of different vendors that may be going out and talking to the 'true edge' devices, and at the centre, it's another side. But we see opportunity in both those areas… Multiplicity in different OSes and architectures down in the very lowest edge devices we address with open source, and as you move back more in the data centre itself, we expect that is where more of the VMware portfolio applies."
With renewed focus, however, and investment in a new division aimed at building collaboration between key internal partners Dell, EMC and VMware, the result is likely to be new levels of technological synergy that in turn deliver new business opportunity for the merged company. Commenting on this new potential in the context of the new division, O'Farrell noted: "Dell Technologies has long seen the opportunity within the rapidly growing world of IoT, given its rich history in the edge computing market. Our new IoT Division will leverage the strength across all of Dell Technologies family of businesses to ensure we deliver the right solution – in combination with our vast partner ecosystem – to meet customer needs and help them deploy integrated IoT systems with greater ease."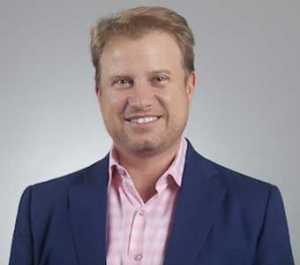 For over a decade, Dell has pursued a single-minded acquisition strategy aimed at helping the company move (but not abandon!) PCs, through the purchase and/or development of the capabilities needed for positioning as a full solution provider, which culminated in the merger with EMC. For its part, IoT has provided a unique opportunity for Dell, EMC and the federation, including VMware, Pivotal and Virtustream, who each have product and service offerings that support the edge to core to centre continuum, to contribute to a combined vision of Dell as complete solution provider. At the Toronto Dell EMC Forum, also held in October of 2017, the company's progress towards achievement of this unified vision was made apparent in the presentation delivered by Chad Sakac, president, CPSD, Dell EMC. Rather than frame the discussion in terms of capabilities in the Dell product line, Sakac outlined current enterprise challenge – the digital transformation imperative – the current state – how to assess the organization's IT transformation maturity – and the need for business to decide whether building, managing or consuming IT services is the optimal approach. In developing these themes, Sakac pulled from the Dell EMC portfolio as appropriate, using various products or solutions to illustrate how Dell EMC technologies can be used to underpin transformation in four areas:  digital change (using massive data and apps, managed through Pivotal), IT change (consuming services with converged infrastructure); networking transformation (general purpose, mission critical and cloud native apps supported with VMware, Virtustream and Pivotal capabilities), and security (end to end security through microsegmentation).
Similarly, in IoT use cases, Sakac described how Dell EMC technologies, which are implemented at various layers from edge to cloud can be brought to bear to create a unified solution. Sakac's area of responsibility is converged infrastructure, which he described as "the foundational, simplifying building block for the on-premises part of cloud models." While CI and HCI are commonly thought to reside at the centre, Sakac described an IoT edge implementation at Home Depot, where the organization has deployed technologies that span the edge to core to cloud network.  "Home Depot has a massive data centre," he explained, "as well as new touch screen point-of-sale terminals. The application that runs on those remote terminals is using Pivotal Labs, and they have a small HCI on site in store for inventory and management, as well as a large scale HCI with hundreds and hundreds of nodes inside the primary data centre."
For more from Sakac on Dell support for the edge ecosystem, see the video below.