The DC Foresight community – headed by analyst firm InsightaaS and supported by Intel's Data Centre Manager group – released a new research paper, In-Band vs. Out-of-Band Data Centre Monitoring and Management, at a downtown Toronto meetup on February 11th.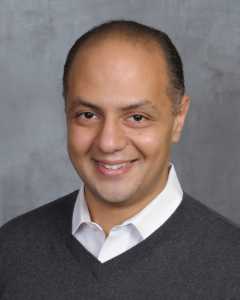 Like all InsightaaS-led community research projects, In-Band vs. Out-of-Band Data Centre Monitoring and Management is informed by a group of expert professionals with diverse perspectives who co-create unique insights and compelling guidance for industry colleagues. This initiative was shaped by Peer Lead Rami Radi, a Portland, Oregon-based Senior Software Application Engineer with Intel. Contributors to the report included:
In-Band vs. Out-of-Band Monitoring and Management report contributors: First row, Rocco Alonzi, Dr. Ghada Badawy, Joe Belinsky, Mike Brown. Second row: George Clement, Barry Pratt, Don Sheppard, Manjula Welegedera
The report – which can be downloaded via this link – starts with an examination of the key attributes and advantages/disadvantages of data centre management solutions. As the report notes, the question was intended to simply set the stage for a detailed discussion, but "sparked spirited endorsement of different positions. 'Always out-of-band – you can't manage a network from inside the network' said one group member. 'In-band if you're managing performance and dynamic configuration,' countered another. 'In-band limits windows for upgrades and patches – these fall to the bottom of the priority queue on a production network.' 'Out-of-band requires doubling up on ports, switches and cabling (which adds to cost) and network exposure (which adds to security complexity)' – a statement that is at odds with 'out-of-band has security benefits' – which in turn, runs counter to concerns about out-of-band network audits in regulated environments. Other issues raised by group members included the potential for hybrid solutions, and debate about what constitutes a 'band': a physically separate link, a logical link (e.g., a distinct virtual network sharing a physical link), or simply protocols, such as SNMP, integrated into the production network."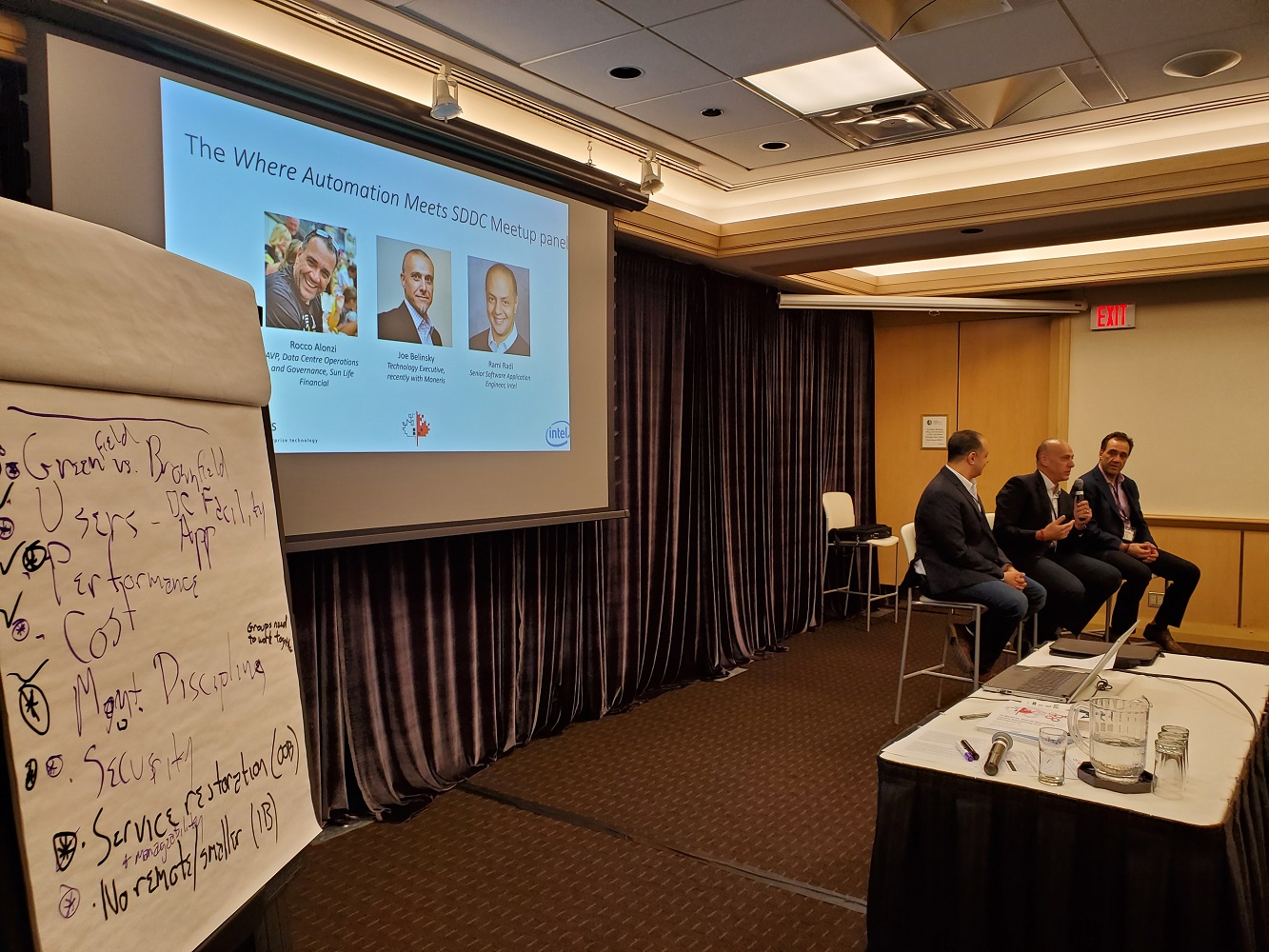 When the furor abated, contributors highlighted six issues that can drive preference for in-band or out-of-band solutions. These included the intended users of the system (data centre facility managers may prefer out-of-band systems, while applications and DevOps professionals will likely need the insights delivered by in-band solutions); performance, which benefits from the dedicated networks used to support out-of-band solutions; cost, which is generally (but not universally) seen as an in-band advantage; and security, which (as the preceding paragraph indicates) can be viewed as an advantage or disadvantage of either approach.
Meetup brings the debate to a wider audience
Capitalizing on a Canadian trip by Intel's Rami Radi, InsightaaS organized a DC Foresight meetup – "Where Automation Meets SDDC" – in downtown Toronto for the evening of February 11th. The event started with a presentation by Radi framing the debate, followed by an engaging, interactive panel discussion featuring research contributors Rocco Alonzi and Joe Belinsky.
While this was a more technical topic than most tackled in community research papers and meetups, reactions to the In-Band vs. Out-of-Band Data Centre Monitoring and Management content were overwhelmingly positive. One attendee – an InsightaaS Meetup regular – described the session as "the best ever," while another emailed a reaction the following day: "Thank you for a wonderful evening of learning…I learned a lot yesterday. It was fantastic."
The DC Foresight report In-Band vs. Out-of-Band Data Centre Monitoring and Management is available for download. Here's the link.
Intel's Rami Radi will be appearing at GCDCS20 to continue the discussion on data centre monitoring and management solutions. For more information on the event, and to begin the registration process, please follow this link.