Context:
Self described as "Canada's centre for commercialization of mobile and IoT technologies, BC-based Wavefront is focused on building a "nationally connected ecosystem that delivers digital capacity, competitiveness and prosperity for Canadians." To this end, the organization operates a number of accelerator and mentorship programs aimed at supporting businesses, ranging from the startup to the small to medium sized enterprise, as they scale through commercial stages to reach the "export ready" phase. Wavefront also provides extensive technical resources, including seven Wireless Zones (device libraries) across Canada as well as a Usability Lab to enable app testing and UX design on different hardware equipment, and it works to connect ecosystem members, facilitating B2B  meetups between business, government and IoT providers at its annual Summit, which met for the first time in Toronto this year.
Wavefront's heritage lies in mobile connectivity; hence the organization defines IoT as "the network connectivity that enables objects to collect and exchange data, powering Artificial Intelligence (AI) and turning the physical world into one big information system." This year's Summit, as have others in the past, offered several sessions on the connectivity component in IoT solutions. The team also made effort, however, to deliver a few sessions at Summit that more clearly focus on use case examples, panels designed to explore the issues and opportunities experienced by IoT adopters as they work through implementation challenges.
A good example of this use case approach can be found in Smart Cities, Building Smart Communities session, moderated by Steven VanBinsbergen, senior director, Roger's Ontario Public Sector business unit, and featuring input from panelists Rob Meikle, CIO, City of Toronto, Jessie Adcock, CTO, City of Vancouver, and Rick Huijbregts, VP, digital transformation and innovation, Cisco Canada.  In the session, panelists were keen to move beyond the 'plumbing' – the networking technology enabler – to discuss planning, partnerships and procurement, and what is required to shift these '3P' tactics into the overdrive needed to support IoT innovation.
Three keYs: 3P models to support IoT in the city.
Planning is king – the Vancouver experience: According to Vancouver CTO Jessie Adcock, digital strategy development was the city's "biggest achievement, and the foundation for cultural change that has turned city administration around in terms of its attitude towards technology-enabled change. An important component in this process was the integration of 13 different city departments and business units that rely on central IT service delivery into a single customer channel. Integration of these units in turn has led to the coordination of service delivery to citizens. Through its connected portal, Vancouver has enabled citizen alerts on service needs – the "pot hole app" – but also provides open data on the location of service delivery assets, can push notifications to citizens in time of emergency, and can send service requests directly to the appropriate department in an end-to-end, automated service chain cycle that completes in 24 hours (a day to clean up graffiti, for example).
To support digital transformation, the city has also had to rethink how it would support advanced technology implementation. As Adcock observed, government exists to take care of citizens and so public good has to be baked into the business case; economic profit is not a necessary part of the city's mandate, rather prosperity is defined in terms of serving the whole community, and tech projects are prioritized accordingly. Good connectivity, for example, based on Vancouver's dark fibre and citywide WiFi, could be built to support city operations, but also existing industries like the film business, and as the foundation for creating IoT networks.
Beyond service delivery to the community, the city also had to restructure financial models to support internal innovation. In Vancouver's experience, internal demand for technology services quickly outstripped what central IT was able to provide and the city found itself in a position where it had to acquire a lot of technology quickly, demand that was difficult to address out of CAPEX budgets. To resolve this business challenge, Vancouver "did a reset in IT, with a new laundry list [of projects] with new governance around this," and a shift to cloud-based OPEX operation for many routine requirements, which now consume 75 percent of budget, leaving 25 percent for additional initiatives. It disrupted regular procurement processes, which were characterized by issues with lead time that were counterintuitive to creative processes. According to Adcock, while governance around procurement is in place to protect the integrity of spending with government dollars, Vancouver looks to balance this principle with new ways of procurement that can speed innovation, including prequalified supplier lists, rate sheets, and the launch of more demonstration programs so that startups can share what they are working on.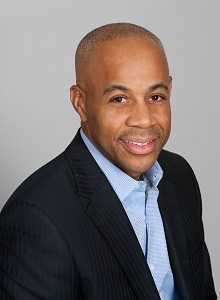 Partners in pilots and for procurement – Toronto's practice: For Toronto CTO Rob Meikle, Singapore, which boasts "a global [IoT] showcase in their backyard," represents a prime example of what can be achieved with smart city technology when you "only have one level of government." Ironically, much of Toronto's progress on smart city can be attributed to the involvement of multiple members of the community, including several layers of government. Waterfront Toronto, for example, the city's revitalization of the eastern waterfront region based on sustainable design principles, was inaugurated with commitment by the City of Toronto, and the Ontario and Canadian governments to a $1.5 billion investment, and the 30-year pilot has involved key members of the private sector such as Cisco and IBM in the construction of its ICT infrastructure foundations.
On the operations front, Meikle explained that the city is looking to continue what it has been doing for a while in terms of the adoption of technology for the modernization and transformation of city services. Toronto has hired a Chief Transformation Officer to look at large scale, corporate wide initiatives that will deliver a high return with the goal of bringing more focus to making these happen more quickly. It is also looking at enablement – at ensuring that tech deployment will provide the right digital footprint – and has hired a third-party consultant to assess broadband coverage, both horizontal and vertical. This assessment is follow on to an independent study on value of IoT that the city commissioned, which projected $40 million dollars worth of benefit to come largely from greater productivity and operational efficiency, and some cost avoidance. While Meikle noted that the city is moving away from "project language" in favour of "organizing our portfolio" (they currently have over 150 projects so 'portfolio' is more strategic), some examples of IoT initiatives that are underway include a Big Data and analytics transportation project designed to optimize traffic signalling to ease road congestion, and an automated water meter program that provides online tools that citizens may use to measure impact of equipment leaks, and which relies on drones to capture information on infrastructure breakages in remote areas that are hard to reach otherwise.
As a catalyst for further innovation, the city is collaborating with the Toronto Regional Board of Trade, and will be releasing a paper that outlines a number of smart city goals and programs that have been prioritized based on a cost/benefit analysis that ensures adequate ROI. It will soon launch a Civic Innovation Office.  The first Canadian city to receive a grant from the Bloomberg Fund, Toronto will use these funds (half million dollars and up to a maximum of $1.5 million over three years) to establish the Office, which will work with the ICT industry, and industry more broadly, to drive economic prosperity, sustainability and social advocacy. According to Meikle, the Bloomberg funds are separate from traditional procurement, and will provide the space needed for trail and error, for pilots that can be brought into production later through use of regular operating budgets. In this work, he added, the city's aim is to make good use of data (it is working with OCAD on the notion of open data), and to drive digital inclusiveness. Infrastructure (as it is at Waterfront Toronto) must be available for everyone: "it's about collaboration, and working with other levels of government and industry."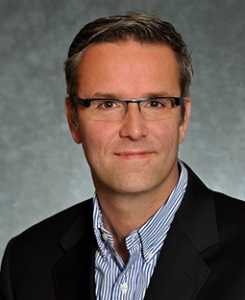 Partner to develop – a digital technology overlay to service public/private demand: Giving the ICT industry a voice at the panel table, VP of digital transformation and innovation for Cisco Canada, Rick Huijbregts reinforced the importance of cultural shift, and of the need to broaden our understanding of the 'smart city' concept: innovation can happen in small towns, he explained, such as Berwick, NS, which is also modernizing city hall technology to better connect with citizens or Qualicum Beach, BC, where the old railroad station has been transformed into a startup centre. In fact, Huijbrecht urged that we "do away with 'smart city' term" in order to create an environment or community that can really move forward. In this alternate framework, he argued, private and public sector will both have to work together on IoT in the creation of new efficiencies, which will take shape through the application of a digital technology overlay over existing infrastructure.  In his view, this layered approach is key to facilitating an innovation economy, where players like Cisco can provide the foundations – we are the plumbers of this digital world, he noted – and use cases are built that take advantage of data that is generated by IoT systems. According to Huijbregts, the time to develop capacity is now: "exposing data technically may seem the hard part today, but in 20 years time, it will be the table stakes."
The bottom line: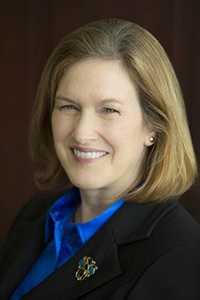 The leadership demonstrated by panelists in the Smart Communities discussion may not have its counterpart in the rest of Canada. As Elyse Allan, president & CEO, GE Canada, explained in her Q&A session at the Wavefront Summit, Canada ranked very low in a 23 country study on innovation that GE conducted in 2016. And while the company has seen some positive change in its customer set, as a whole, she argued that most don't really understand the power of connected devices, or how to use data effectively, or how this might impact their companies internally. This conclusion begs the question: what can be done to shift the bulk of Canadian communities to 3P practices demonstrated by leaders? GE's tactic is to focus on showing the ROI – productivity improvements that can be gained, for example, by fixing maintenance issues before they arise to prevent downtime. The company is also looking for more education of customers on the importance – even for smaller companies that may be more risk adverse – of planned equipment change and investment in digital technologies to remaining competitive: "the technology is moving so fast, it's going to drive new business models …. and if you don't continuously invest in technology, you won't be able to catch up." Allan also had some advice for government, which should understand where it can add value, and where it should step aside and let business get on with it:
Get smarter about regulation – the same regulation applied three different ways is not necessary, and business people can go elsewhere to invest where the process is not so bureaucratic and repetitious.
Government should step up and become the first customer – in Canada, governments have significant buying power, and they need to step up with value based procurement to support innovation.
New funding models – these need to be available for initiatives that require CAPEX for piloting and testing of large initiatives.