"It's an apptastic world!" Declared a decade ago by leading Canadian tech practitioner Eugene Roman, this quip is as relevant today as ever – with a contemporary twist. In the day, phrases like Roman's or the Apple patented "there's an app for that" were signs of the growing prevalence of applications in the consumer tech space. Today, the "apptastic world" is an enterprise construct, which recognizes the growing importance of applications to the business community, and also celebrates the enterprise technology innovation that supports the seamless delivery of these business enablers.
This shift is perhaps most evident in the changing focus of key infrastructure providers. Cisco Systems, for example, has chosen to lead marketing outreach with an app story, despite ongoing company reliance – and strength – in the delivery of networking products. At Cisco Connect, the company's annual end user event in Toronto, company executives acknowledged this transition. As Cisco Canada president Rola Dagher explained:
We are a company that has been leading with hardware infrastructure, with networking as the most important foundation, but at the same time, we know that the application is everything. You could have the best infrastructure in the world, but if your application is not running up to standard – if you are a customer facing end user – what does that mean? You heard me talk today about the age of experience and the age of personalization and that is where our focus is going… We know we have to lead today with applications in order for our customers to perform, to achieve digital transformation in the age of personalization and experience.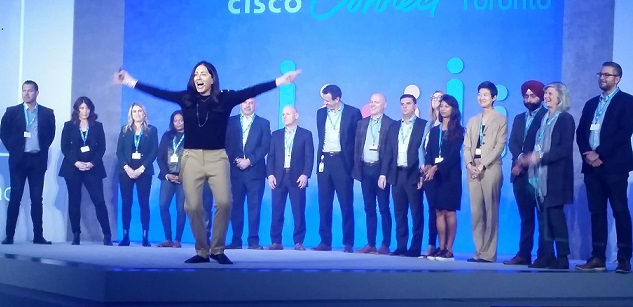 So what is the source of Cisco's surge of interest in the application? Dagher noted performance requirements; on this question, company executives offered a detailed outline of fundamental changes in the enterprise technology environment that are driving this shift. In his presentation, The New Baseline: Hybrid IT in an Insecure World, Anuj Kapur, SVP & chief strategy officer at Cisco, outlined four areas he expects customers will look to Cisco for help with. The third item on this needs list – flexible choice in infrastructure – is the area in which Cisco has traditionally played. However, new consumption models for infrastructure, notably cloud and hybrid cloud computing, have led to a reorientation within end user organizations towards application development and management. Cloud is the "twist" that is dictating change in the enterprise, and with it, change in vendor product and service offerings. According to Kapur,
What cloud does is redefines metrics for organizations, with regard to the capabilities they have to provide to their primary constituents. Most IT organizations have pivoted their focus to the developer and the line of business. Increasingly, as providers of infrastructure, we have to be able to abstract what we sell our customers to where they are deployed. That is a decoupling that is important because a lot of our customers are embracing cloud, and cloud-like developmental and execution methodologies – in ways that are abstracted away from what we sell.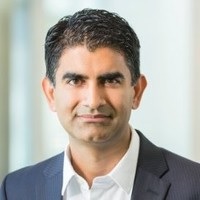 In a multi-cloud world, then, the imperative for infrastructure vendors is to deliver value wherever the compute resides. Cloud is an operating model, not a destination, so the maxim goes, creating in turn new job descriptions for enterprise IT, which becomes the cloud broker, and for the infrastructure provider, which faces new risk as cloud adoption "abstracts" away legacy solution sales. With the advance of cloud adoption over the last decade, this is a challenge that many existing vendors have had to face; while cloud native organizations have managed to build easily consumable cloud solutions at lower cost, to stay current with the market, other, traditional suppliers have begun to move out of hardware and into platform sales – to the provision of abstract, software-based capabilities that sit on top of cloud infrastructure. IBM's Watson provides a well-known example of this kind of diversification. Interestingly, Kapur believes this shift away from legacy to cloud will create more, not less, opportunity for Cisco going forward. He explained:
What we have to articulate is – based on the value that we have provided over the last 35 years – what are the new problem statements created as a result of cloud and multi-cloud adoption? We think a lot of those are similar to what we have provided in the past, except the surface area has expanded. Everything you needed to do in your private data centre, you now have to do across three public data centres. That includes understanding how do I connect, how do I secure, and how do I manage, and then how do I govern? That's how I see our new role in a world of hybrid IT and multi-cloud.
These questions – on connecting, securing, managing and governing – not coincidentally, align with Kapur's help list. In his view, Cisco's role now and going forward will be to connect teams, to boost security, building data trust that can support governance, and to enhance management of hybrid cloud. First among these equals, though, are applications, infrastructure management platforms that Kapur says must be "reimagined for the autonomic unit," finetuned to allow users to "observe every experience."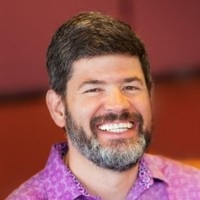 Cisco's applications vision was presented at the Toronto event by Danny Winokur, Cisco GM for AppDynamics, an applications performance management (APM) and IT operations analytics company that was acquired by Cisco in March 2017. Viewed as an extension of Cisco's determination to grow its software oriented business, the acquisition of this rapid growth firm provided Cisco with the functionality needed to solve for a key issue that has dogged many organizations and which intensifies in the digitization of operations, namely the need to align IT with business requirements.
At root, AppDynamics is all about delivering the "personalization" and "experience" that Rola Dagher referenced in her opening remarks at the Connect event. Based on findings from the AppDynamics' 2019 App Attention Index Report, Winokur reported that 76% of consumers say their expectations of digital services are increasing. In today's market, he claimed, "application loyalty is the new brand loyalty," meaning that applications now need to stack up against an evolved user expectation bar. To achieve this loyalty, businesses need to adopt new technology that will enable them to create useful experiences, to iterate ongoing improvements based on feedback, and to put these improvements in the hands of users in a shortened time frame. "Time to iterate," he added, has become the new differentiator.
A critical piece of this new strategy is effective use of hybrid cloud – delivered by AppDynamics, according to Cisco. The performance monitoring solution allows users to look through the lens of the application and check various components of that application, though these may span across multiple clouds, including private cloud, on site data centre, as well as different public clouds that offer unique benefits for different parts of the application set. In Cisco's schema, AppDynamics becomes part of the primary tool kit for the enterprise broker, a new role for the CIO, who is fluent with new consumption models and becomes more product manager than provider of back end infrastructure. As Winokur explained, "you can instrument your application and understand what the hot spots are with respect to resource utilization so  you can iron out hotspots, and improve the efficiency of your resource utilization. In so doing, you can drive down costs and improve your P&L to support a business result, rather than simply manage [IT delivery] to a fixed budget."
With AppDynamics, it's possible to monitor technical metrics, as well as business metrics. In Winokur's view, this capability is a fundamental requirement in our digitized world. Questions around how apps are used must be addressed, he argued, "because apps are the business. The application is now privy to the data that is business information – it could be funnel data, skews, claims that are filed or dollars." But unlike many applications designed to harvest business KPIs, AppDynamics captures business metrics – the 'Business IQ' analytics – and can relate these in real time to infrastructure performance metrics. This ability to correlate business and technical metrics helps the business understand how, and if, infrastructure performance is affecting bottom line, allowing the organization to make adjustments to optimize operations.
How does it work?  Based on AI engine that establishes dynamic baselining, the solution automatically computes what is normal for a set of components in the system, at a particular time of day, or day of the week, etc. At the same time, Winokur noted, it can also look in multivariant ways across multiple dimensions at how the application is performing, and automatically detect and alert on anomalies, when metrics move out of synch with each other relative to their normal pattern of behaviour. He provided real life scenario that helps to illustrate:
You can actually build dashboards where a funnel that represents the stages of a user journey, which ultimately builds to a result or objective, is presented alongside all the application components that support each tier or each stage of the funnel. This would allow you to see, for example, that you have a performance problem at tier three, and at tier 4 degraded business performance. You don't know for sure that this is direct causation, but it's reasonable at that point to form a hypothesis that there might be a linkage. When you click in to look at root cause, you can validate whether or not that was the case.
Just as importantly, you will see real cases where you don't see that correlation – where you see a drop in your business application results, but your application performance is flawless, meaning it is conforming to all your baselines and there are no problems evident. That tells you something equally valuable – that something else has changed other than application performance that you will want to investigate. A common example occurs when the development team executes a code push that introduces a new experience – it might ask for a birthdate on checkout, or introduce new password rules. Absent hand holding to walk the user through that new experience, you often see degraded performance in conversion at that step in the funnel, even though the app is performing perfectly as designed. This information can be just as valuable – signalling the need to examine what must be done to fix the change management system.
According to Cisco, this view through the lens of business delivers a final benefit. In many organizations, operational models are transforming slowly; in fact, two models will continue to exist for some time, a bifurcation that impedes optimal business operation. As outlined in Gartner's bimodal thesis, more progressive dev/sec/ops pockets work alongside traditional ops, waterfall models for development and IT service delivery. By bringing together data representing business-focused product metrics and infrastructure-based, application performance, Winokur believes AppDynamics can help build bimodal bridges that can advance unified effort by all groups within the organization.
This is a remarkably ambitious agenda for one tool, even a solution with the powerful capabilities that Cisco describes in AppDynamics. Linking business outcomes in real time with application performance and drawing together disparate groups within the organization in a shared vision for excellence in product design and delivery is a tall order, which would solve for longstanding operational issues that have remained problematic. But for technically progressive, customer facing businesses that rely on customer experience, it may make the difference between control over business strategy and containment of opportunity.