Sitting midpoint between public cloud and reliance on on-premise IT resources, managed services are an increasingly attractive alternative for the delivery of IT services. For customer organizations, the remote managed services approach produces cost savings through reduced software and/or infrastructure maintenance expense, while it frees up resources that empower the company to double down on building the core strengths that will produce product or service differentiation. This dual benefit is generating rapid growth for providers: one analyst estimate has calculated a CAGR of 16.6 percent from 2016 to 2021 (to reach US 76.73 billion for the global cloud services market in 2021[1]), a healthy growth rate that reflects market recognition of important managed services attributes. But when this service delivery capability is combined with the supply of specialist expertise around complex, market-winning applications, the advantage to customers is amplified even further. This, at least, is CenturyLink's expectation as it begins to ramp up roll out of new Managed Hosted SAP and SAP HEC [Hana Enterprise Cloud] service offerings in Canada over 2017.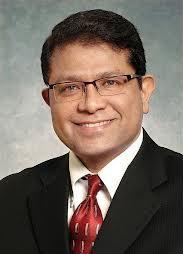 New Canadian focus on Managed SAP services is in part a response to CenturyLink transformation aimed at positioning the company to better address rapid growth technology areas. While sale of the company's data centre/colocation assets at the close of last year were the occasion for pivot towards its cloud, networking and managed services offerings, CenturyLink has been in prep mode for transition to higher value business for some time. As Ash Mathur, VP and Managing Director at CenturyLink Canada explained, "Managed SAP and the SAP HEC managed service offering are based on the work we have been doing with SAP in the US and other parts of the world. We are a significant partner for SAP; we've got lots of expertise due to our relationship with SAP at a corporate level, as well as several successful deployments in the US. Now we are bringing this service to Canada. 2016 was the first time we focused on SAP services in Canada; we have invested in a Practice Director, and as we build this whole practice out in the next year, we will offer our Canadian customers as well as SAP Canada an alternative delivery model that provides additional value to customers."
CenturyLink Canada's refocus on the capabilities to host SAP applications, and on providing the end-to-end support needed to manage this, is also a response to market opportunity that falls from customer need. As the new Director of IT & consulting for CenturyLink Canada Kaushik Tharakkad explained, "most customers are struggling in terms of maintaining applications – they ask 'is it the right patch, the right upgrade, and do I have the right sources of compute and managed services for my customers or my own global need?' When customers move to our environment, they take advantage of our strong partnership with SAP, which we can leverage to take care of challenges associated with application patches and levels, with moving to the latest computing capability, and most importantly, with moving to the SAP Hana template design and model."
So what does SAP HEC provide and how is this benefit enhanced through CenturyLink service management? In describing the new SAP services offerings, Tharakkad outlined three types of capability – technology, service management and solution expertise – that work synergistically to create new customer value. The first of these is delivered through access to SAP in-memory technology. As Tharakkad explained, most established SAP users operate according to a model that is based on a standard database, with an application layer built on top that has a static interactions with the underlying database. Though this type of database holds huge amounts of data, every time there is some activity at the application layer, the system must reach out to the database and bring information to the application layer. But with SAP Hana, all of the information is available in-memory, and many steps in the traditional process whereby a query is made of the database, and reports generated to notify whether or not cross-connected data is available, are removed. This process of accessing the inventory multiple times to report on data availability is time consuming, and, Tharakkad noted, not always perfectly accurate. With data in-memory, on the other hand, there is no read back to the database – the data's real time status is also available in memory – and the outcome is improved response time and performance, and improved quality and application uptime.
But technology also plays a role when CenturyLink's hosting and managed services are applied to the SAP HEC solution. Mathur pointed to the "managed environment side" of the equation, where customers realize the key benefits of managed hosting: "customers don't need to do the security patch updates, they don't need to manage their infrastructure to support the application." And they can relax into application reliability with CenturyLink SLAs that guarantee 99.5 percent uptime. As Tharakkad explained, "this level of capability is only possible when you have the underlying infrastructure, and underlying safety and security for the facilities space to ensure you can provide 24/7 support, continuous performance actuating, monitoring, reporting, analysis and even hermeneutics." While other infrastructure providers may also feature safety and security standards that serve as a backbone for virtually all hosting services providers – the ISO 9001, ISO 2701, SOC 1, SOC 2, SOC 3, for example – for the new offerings, CenturyLink also has to ensure that SAP-centric capabilities are supported. So in addition to more general hosting capabilities, the organization also needs to apply SAP application specific protocols that will ensure the right SAP Hana patch levels and upgrades are used for the specific application that is deployed.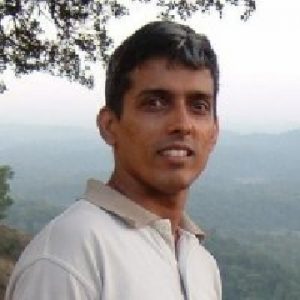 In addition to ongoing application management, moving to SAP HEC itself is also a process involving a migration path that can be managed – with the help of experts who have understanding of Hana in-memory capabilities, and the SAP applications, including ERP or vertical solutions, needed to make transition transparent and seamless for the customer. This expertise may be attractive to many businesses and to the many Canadian near enterprise entities in particular that could benefit from Hana capabilities, but do not have the skills and expertise needed to manage migration to this advanced application available in house. Depending on the engagement, SAP skills may be required to integrate various other application modules, or even the customer's SAP-dependent third-party applications. In these kinds of situations, and based on its close relationship with SAP, CenturyLink may offer to host all the customer's SAP applications, and in some cases, will also provide daily operational and functional support. This activity translates as the "Managed SAP offering," a broader service play than CenturyLink's SAP HEC hosting and management. Tharakkad noted, "These kinds of complex migration and integration challenges require a deeper understanding of the SAP landscape and SAP applications. In our hosting capabilities, we are in a unique position to support the Hana Enterprise Cloud or our own SAP Managed capabilities.
In building out the Canadian offering, CenturyLink has relied on global delivery models. Both offerings (SAP Managed and managed SAP HEC) are provided globally, so the local organization can access the company's Global Proficiency Centre SME resources to support consistency of its offerings, to ensure 24/7 support and to conform to performance standards and global benchmarks for SAP managed services delivery. But the Canadian branch is also looking to build local consulting resources with appropriate domain knowledge, SAP expertise, and other infrastructure capabilities. Mathur added: "It is a global model, but we are building out local subject matter expertise and new roles, from sales, architecture and delivery perspectives. That's important for Canadian customers." A good example is the Managed Service Partner, a role that focuses on managing all the customer's requirements: he/she may work to ensure that migration to SAP HEC occurs without impacting other current business activities that are being supported, and that ensures customers have all the knowledge and resources they need to fully utilize the service. CenturyLink has introduced other innovations to facilitate enterprise deployment of the new offerings – an "adaptive handset" service, for example, that provides reporting on maintenance operations via a handset, or subscription-based service fee models that can help the user to shift cost from CAPEX to more manageable operation budgets. And, as Tharakkad argued, "we are also very competitive on pricing – that will always be our advantage."
[1] Markets and Markets. Cloud Managed Services Market by Managed Services (Business Service, Network Services, Security Services, Data Center Services, Mobility Services), by Deployment, by Organization Size, by Industry Application & by Region – Global Forecast to 2021. May, 2016. http://www.marketsandmarkets.com/pdfdownload.asp?id=195317068