October is Cyber Security Awareness Month in Canada, an internationally recognized campaign aimed at  informing the public on the importance of cyber security, and at educating Canadians on how to be more secure online. CSAM is built around the notion that "the Internet is a shared resource and securing it is our shared responsibility." This year's campaign focuses on four weekly themes: Simple Steps to Online Safety, Cyber Security in the Workplace, Privacy Protection and the Internet of Things, and Digital Citizenship, and its Public Safety Canada website offers visitors a cyber security toolkit and other resources to build awareness on this critical challenge.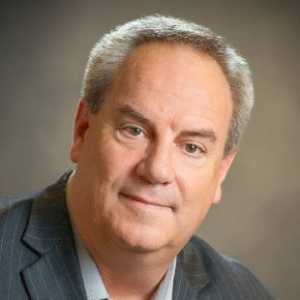 For its part, networking firm Palo Alto Networks has created The Cybersecurity Canon, a project designed to identify a list of "must-read books for all cyber security professionals" – both fiction and nonfiction – that depict the history of the cybersecurity community and describe technical aspects of the cybersecurity professional's craft. Host of The Cybersecurity Canon is Palo Alto Networks Chief Security Officer (CSO) Rick Howard, a long-term veteran of the security industry. With a master in computer science and an engineering degree from the US Military Academy, Howard launched his career with a teaching stint at the Academy, and then served in the US Army for 23 years in various command and staff positions involving IT and computer security. In his last two years with the military, he served as the US Army's Computer Emergency Response Team Chief, coordinating network defense, network intelligence and attack operations for the army's global network. Howard has also worked in the private sector, as head of Counterpane Internet Security's network of Security Operations Centres, as GM and Intelligence Director for Verisign's iDefense Cyber Security Intelligence business, and as the TASC Chief Information Security Officer, responsible for the security of both the classified and unclassified TASC networks. At Palo Alto Networks, Howard oversees the company's internal security program, leads the Palo Alto Networks Threat Intelligence Team (Unit 42), and directs the company's efforts on the Cyber Threat Alliance Information.
Howard is the author several papers on security issues, expertise that also qualifies him for the book recommendations that he has compiled from the Canon project. To help professionals across a variety of verticals, including healthcare, public sector, financial services and education, better understand cyber security risk – and remediation – Howard suggests R&R with the titles that appear below.
Top 6 Books Every Board Member Should Read
Top 5 Books for HEALTHCARE CSOs
Top 5 Books for GOV CSOs
Top 5 Books for FINANCIAL SERVICES CSOs
Top 5 Books for EDUCATION (SPEC. HIGHER ED) CIOs
Top books for Beach Reads (novels with a cybersecurity theme)
And The Cuckoo's Egg takes it! Happy reading….