As IoT reaches ever farther into physical systems, disruption of key market relationships is becoming more apparent. While promising new levels of insight and service, IoT solutions require the development of additional capabilities on the part of providers, while opening up new market opportunity for traditional businesses. The utilities industry offers one of the earliest examples of this kind of disruption as smart grid technologies have enabled insight into grid operation but also created potential for the development of different kinds of customer experience and relationships. Who will own the customer in IoT delivery is a key question that has been asked in the evolution of Smart Grid solutions – application developers/IoT platforms, device providers, network service providers or the utilities? As the report from 451 Research presented below shows, companies that have historically been part of the traditional energy ecosystem are ramping to respond to this question with expanded capabilities designed to enable smart use case innovation by the utilities. For guidance on the Itron acquisition of partner Silver Spring Networks, what this means for Itron, the Smart Grid technology sector and the utility industry as a whole, read this unique report from 451 researchers Christian Renaud, David Immerman and Scott Denne below. (ed.)
Traditional electric, water and gas utility technology and systems provider Itron has announced the purchase of smart-grid technology partner Silver Spring Networks for $948m. The move continues the overall consolidation trend in the utility technology segment, driven by increasing spending on intelligence, automation, connectivity and analytics in electric grids (transmission, distribution, metering), as well as water and gas metering. The Internet of Things (IoT) and its application to utilities has driven traditional utility systems and meter manufacturers to transform their value propositions as major IT and OT providers, network operators and others in the IoT stack seek to disrupt infrastructure previously entirely controlled by utilities and their suppliers.
Acquirer:  Itron
Target:  Silver Spring Networks
Subsector:  Utilities / Internet of Things
Deal value:  $948m
Date announced:  September 18, 2017
Closing date, expected:  Late 2017
Advisers:  Evercore Partners (Silver Spring); Credit Suisse Securities and Centerview Partners (Itron)
The 451 Take
Itron claims that with the acquisition of Silver Spring, its utility technology and networks will cover over 200 million people globally. The move is a response to increased demand for smart meters, lighting and other forms of 'intelligent energy' used for asset and demand management in smart grids and cities. Silver Spring is digitizing these previously unconnected infrastructures through an IoT technology stack spanning from systems at the edge used for real-time energy demand adjustments to cloud-based analytics for monitoring deployed assets in the energy infrastructure with other relevant insights via cross-referenced city/utility and business data. Itron will need to solve overlapping offerings with Silver Spring for smart meters and software applications, as well as ties to its traditional competitors, as many are current partners of the target.
Deal details
Itron will hand over $948m in cash for Silver Spring, giving it an enterprise value of $830m, or 1.8x trailing revenue. That's quite the outlay for Itron, a typically conservative acquirer in both spending and frequency. The company's only other deal this year – the $100m pickup of demand-response software specialist Comverge in May at a nearly identical multiple – was the utility tech vendor's first acquisition since 2012. According to 451 Research's M&A KnowledgeBase, it has spent less than $300m across all of its previous transactions. Evercore Partners advised Silver Spring, while Credit Suisse Securities and Centerview Partners banked the buyer.
Target profile
Founded in 2002, Silver Spring Networks is headquartered in Redwood City, California, with additional domestic locations in Chicago, San Diego and San Antonio, and international presences in France, the UK, Turkey, Singapore, Australia and Brazil. As of the end of 2016, the company had over 700 employees, with the vast majority residing in the US. It has been publicly traded since 2013. For fiscal year 2016, Silver Spring generated $311m in revenue – it anticipates that it will recognize $395m-410m for FY 2017. For Q2 FY 2017, the company posted $261.6m, a 114% year-over-year (YoY) increase over Q2 FY 2017, bringing its H1 FY 2017 revenue to $311.86m. The company segments its revenue streams by products (hardware and on-premises software), which makes up 62% of revenue, managed services and SaaS (21%), and professional services (17%).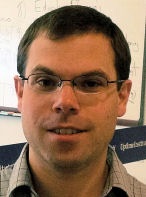 Silver Spring is approaching the IoT opportunity in smart cities through a few utility-first methods, primarily derived from devices operating off of power grids to be managed by its networking platform. The platform is comprised of systems throughout the IoT stack including access nodes, gateways, networking OS (SilverLinkOS) and multi-layered security architecture managed via the GridScape software module. Data and analytics around these grid devices are given additional context and insight through the SilverLink Data platform. The SensorIQ software module provides additional edge intelligence and management by digitizing physical devices into 'software-defined sensors,' enabling easier OTA software updates. The Operations Optimizer module is derived from the acquisition of Detectent in 2015 and features utility analytics and insights generated from Silver Spring data crossed with other external city and utility data – it includes modules for AMI and grid operations, customer programs, and revenue assurance. These underlying technologies enable smart-grid functionalities such as demand-side management and response, intelligent street lighting and smart metering.
The Starfish PaaS is based on a wireless IPv6 network and geared toward the broader IoT environment consisting of other verticals and use cases outside of the city. However, it does pertain to energy management with city usage, as it was recently deployed to connect 28,000 street lights in London. The company also recently landed deals to connect 250,000 streetlights in Chicago via a reseller partner (Ameresco) and link 110,000 streetlights in Jamaica. Other cities Silver Spring has a presence in include Copenhagen, Miami, Paris, Singapore and Sacramento, and its existing utility customers include Duke Energy, Pepco, Western Power, UK Power Networks and Halifax. As of the end of 2016, the company reported over 50 smart-grid customers.
Silver Spring has a vast partnership network consisting of meter manufacturers (Vision Metering, Itron, Aclara), distribution automation systems (Siemens, Grid Sentry, ABB), demand-side management providers (SolarCity, Digi International), other software providers (Oracle, OSI, eMeter), and streetlight and smart-city enablers (CIMCON Lighting, Echelon).
Acquirer profile
Itron has been selling systems for the management, procurement and analysis of water, electricity and gas since it was founded in 1977. Its product portfolio spans physical standard and smart meters and systems for various markets, as well as provides the overlying meter data software and analytics of these deployed systems. The Liberty Lake, Washington-based company has over 7,300 employees, with locations and manufacturing facilities across APAC, LATAM, EMEA and North America. It generated $2bn in revenue for FY 2016, up from $1.88bn in FY 2015. Itron's revenue split for FY 2016 was $938.4m (47%) for its electricity business, $569.5m (28%) for gas and $505.3m (25%) for water. In FY 2016, it sold 15,540 standard meters, 9,340 electric meters and 5,980 'stand-alone smart communication modules.'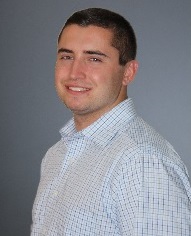 The traditional energy management supplier is strengthening its portfolio to revolve more around energy with edge intelligence and the correlating software supporting it. Specifically, Itron's OpenWay Riva for utilities and cities brings edge intelligence to devices on the grid built on top of its preexisting OpenWay Cisco IPv6 network. In cities, the cloud-based platform running on Microsoft Azure can give administrators valuable data insights to reduce waste and cut energy costs via the enablement of connected streetlights, water and renewable power management. Bringing OpenWay to utilities can produce real-time intelligence for electricity flows to help mitigate potential diversions, unsafe grid connects and transformer load management.
Deal rationale
Traditional providers of technologies and systems to utilities – and more recently cities – are undergoing a technological transformation and correlating change in business model as electric grids and water- and gas-metering systems continue to be more automated, connected and intelligent. Itron will leverage the sizeable energy infrastructure it serves, which it claims includes 150 million devices, to bring offerings and potentially introduce new revenue avenues with Silver Spring. Itron has seen some YoY growth in its smart-meter business, but the target gives it a larger and growing connected or 'smart' deployment base of 26.7 million devices. Silver Spring should be able to bring this intelligence to Itron's existing infrastructure and future deployments, while boosting its energy and smart-data software stack with the SilverLink data platform and other software modules that tie in edge intelligence, external data sources and other prudent information about cities and utilities.
Competition and outlook
Deal making by existing vendors in the utilities space as well as those new to it is infrequent, but when a transaction does occur it is usually at a massive price tag and can come from a variety of backgrounds, not necessarily exclusive to utilities. Some marquee acquisitions from this M&A list include Honeywell's purchase of Melrose's Elster smart-metering business in 2015 for $5.1bn, Xylem's pickup of Sensus in 2016 for $1.7bn, and Oracle's $532m reach for Opower in 2016.
The consistent theme for customers (cities, utilities) in deciding where they will make their investment in for connectivity can differ greatly, whether it be from network operators (Verizon, AT&T), alternative connectivity networks (Telensa, Sigfox, Ingenu), meter vendors (Honeywell, Elster), others in smart lighting (GE Lighting/Philips Lighting), or multipurpose IoT platforms for energy management (C3 IoT, EMnify). It will be important to monitor where these providers draw lines in the streets with their technological capabilities versus their participation in partnership-driven ecosystems.