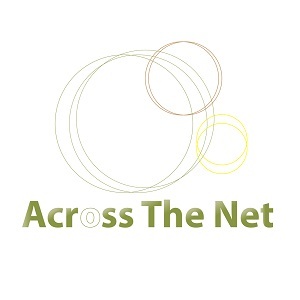 InsightaaS: In the TCBC Cloud Skills Requirements and Development working group, we spent quite a lot of time talking about the importance of defining a 'skills matrix' that would represent the intersection of business tasks performed within a business (e.g., sales, marketing, accounting, HR, etc.) and the core technical competencies needed to successfully deliver on these tasks in the contemporary system-dependent workplace. It's an issue that is difficult to correctly define, since most educational programs don't support acquisition of appropriate domain and technical expertise, and in any event, the technical side of the equation is often company-dependent (which vendor's solution do you use?) and tends to change frequently (with each new program, module or upgrade). This in turn leads to discussion of non-traditional approaches to skills development, such as nanocertifications, and also of the complexity associated with understanding, communicating and screening for needed skills in the hiring and staff development processes.
A new HBR article, "We Need a Better Way to Visualize People's Skills," provides interesting analysis of this issue. Using GitHub's contribution tracking system and a (very good) skills matrix developed by Burning Glass Technologies as models, author Michelle Weise discusses some of the attributes that a skills matrix should possess in order to achieve multiple important outcomes: analytics that would "show the depth and arrangement of the person's experience and growth over time," connections to social networks that allow "an employer to see samples of work and trust that the skills presented had been validated by others," and even "lay the groundwork for a marketplace that didn't have to depend so heavily on college degrees as proxies for talent." It may be difficult to construct a skills matrix that is responsive to the specific needs of an employer, but Weiss does a good job of calling out some of the attributes that will be important once these types of tools are available.
By 2020, the US economy is expected to create 55 million job openings: 24 million of these will be entirely new positions. And 48 percent of the new jobs, according to Georgetown's Center on Education and the Workforce, will emphasize a mix of hard and soft intellectual skills, like active listening, leadership, communication, analytics, and administration competencies.
How can companies get a better idea of which skills employees and job candidates have? While university degrees and grades have done that job for a long time, they've done it imperfectly. In today's rapidly evolving knowledge economy, badges, nanodegrees, and certificates have aimed to bridge the gap – but also leave a lot to be desired. While HR departments are eager for better "people analytics," that concept is still fuzzy. And simply collecting data is not enough – to be used, data has to be presented usefully…
Read the post at HBR.org: https://hbr.org/2016/09/we-need-a-better-way-to-visualize-peoples-skills