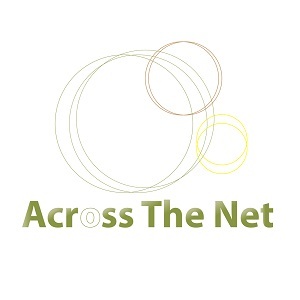 In preparation for another semester of 2856-Cloud Systems in Practice at University of Toronto School of Continuing Studies, I revisited 24 of the 25 websites that I list as "recommended reading" (the 25th is InsightaaS itself). I decided to put together a quick travelogue, highlighting one piece that pops up when I visit the URL, or type the word "cloud" into the search.
I'll document observations from the search over the course of four posts here. First up, the first six names on the list: HBR, the top tier of the management consultants (McKinsey, Bain, BCG) and two consultants with deep reaches into IT, PwC and Deloitte.
McKinsey (www.mckinsey.com/featured-insights) – Mapping heavy industry's digital-manufacturing opportunities. This article is listed under a cloud search, but the word "cloud" doesn't appear to occur in the text. The search is instructive, though: it appears that McKinsey is more focused on how cloud supports strategy in different environments than on the technology itself.
Harvard Business Review (www.hbr.com) – Research: Cloud Computing is Helping Smaller, Newer Firms Compete. I don't actually agree – at all – with the stats used by the authors (a Stanford professor and graduate student used data from Aberdeen): 7% adoption in the US is laughably out of sync with any other market estimate. Not do I think that large businesses are lagging small ones in cloud adoption; the scale of operations in larger firms makes it a near-certainty that cloud is deployed somewhere in all or virtually all large enterprises. It is clear, though, that young businesses benefit in important ways from cloud, especially from the advantage of not having to deploy capital to build commodity infrastructure.
Bain & Company (www.bain.com) – Unlocking Opportunities in the Internet of Things. IoT dominates the current Bain posts that include reference to the cloud. It's an interesting perspective, referencing one enabling technology layer (cloud) as a means of delivering an advanced set of capabilities (IoT). The authors see cloud service providers (CSPs) such as AWS and Microsoft as "prominent and influential vendors in the space," predicting that industry solutions suppliers will build on these platforms.
Boston Consulting Group (www.bcg.com/bcg-henderson-institute/thought-leadership-ideas.aspx) – How to drive a digital transformation.  A search of BCG.com on "cloud" was disappointing, with only two pieces, both press releases, listed with 2018 publication dates. A visit to the BCG Henderson Institute page was more rewarding, with "How to drive a digital transformation" the second piece listed (under the topical  "how much will a trade war hurt your company?"). The emphasis on culture (a recurring theme in InsightaaS research on analytics) was well-argued, and BCG's interactive widgets added to the site's visual appeal, while at the same time increasing the work needed to collate meaningful insight. No reference to 'cloud' makes this page less than ideal for my purposes, but it (and the linked reading) are interesting nonetheless.
Deloitte (www2.deloitte.com/insights) – Accelerating agility with everything-as-a-service. This piece wins my own personal award for best in class in this round of reviews. The article starts off with a bit of confusion – it starts by observing that many enterprise IT providers are shifting to an XaaS model, and then focuses on research on and implications for "IT and line of business professionals that consume at least 15 percent of their enterprise IT on an XaaS basis." That's a nit, though: the article is data rich and well argued, and best of all, it links clearly to a research report that expands on findings from the survey of more than 1,000 professionals.
PwC (www.pwec.com) – Blockchain is here. What's your next move? A page that opens with pieces on Blockchain, AI and business transformation is clearly in step with the interests of people (including me) who view IT and business infrastructure as inextricably linked. The search on cloud was useless: there's no ability to sort by date, and the links went to advertising snippets. The Blockchain piece, though, is excellent: based on current research, very well presented, and linked to relevant companion pieces.
Next: A set of six that stretches from insightful general press sources to analysts and the MIT Technology Review.