The Summer of Webinars 'Virtual Meetup' series took a major step forward on May 12th with the launch of a new research report, When Your Hybrid Cloud Strategy is Secondary to your Cloud-First Strategy, at a session sponsored by the Technology Integration Group. The report and webinar focused on an issue – defining, deploying and securely managing a network that will extend to legacy systems and the increasing variety of cloud-based resources and cloud-connected users – that is critical today, and which will be important for years to come. The depth of the 27-page document and of the commentary provided in the webinar by spotlight presenter Paul Cooper of TIG and panelists Nabeel Yousif, Joe Belinsky and Paul Brugan aligned perfectly with the founding Summer of Webinars principle: that in this time of physical isolation, Canadian data centre leaders need access to high-quality input and forums for engagement and professional growth.
Now counting nearly 100 members, the Summer of Webinars subscriber community was treated to a complementary day-of-release copy of the new report and a lively discussion of hybrid cloud networks – what they are and do, how best to deploy, secure and management them, and how to connect business, IT service delivery and network metrics and target outcomes to enable the entire organization to understand and prioritize networking functionality and budgets.
About the research
The When Your Hybrid Cloud Strategy is Secondary to Your Cloud-First Strategy report is structured in four main parts. The first, Defining the Hybrid Cloud Network, is an extended section that divides more than 30 attributes, requirements and functional objectives into three main categories – issues that describe business needs, technical capabilities and IT management/technology – according to their point of origin within the organization (business or IT) and the important success measurement criteria (business or technical). The text, summarized in the word cloud below, helps network strategists to balance different kinds of network demands within a flexible framework.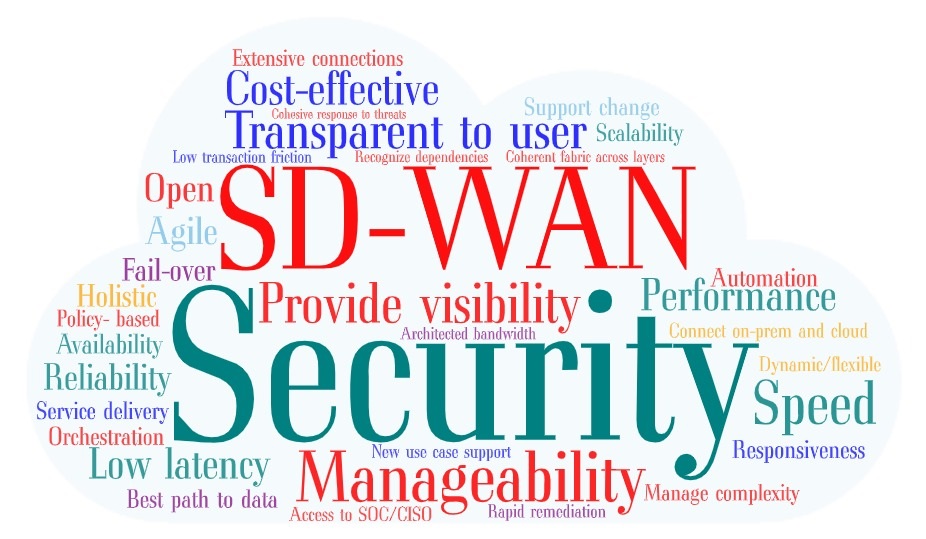 The second section, Aligning 'cloud' and 'network' business objectives, takes a two-part look at investment drivers: what drives investment in cloud-first strategies (or cloud more generally), and what shapes investments in the enabling cloud layer? The two-part approach is really important: it helps align necessary network investments with the longer chain of logic that ties cloud to business objectives, helping senior management to see the connections that support informed budget decisions.
The third section, best practices in establishing a hybrid cloud network, is built on a foundation of five 'success vectors' that lead – individually or collectively – to the definition, deployment and management of a successful cloud network. The section includes a sixth 'vector' on avoiding the consequences of not having a strong hybrid cloud network, which is useful for painting a picture of alternatives to appropriate investment/action. These best practices are followed by a final section, metrics and milestones, which expands on earlier sections of the report by illustrating how business and IT service delivery metrics and outcomes feed into measurement and objectives for the hybrid cloud network.
Request your copy of this report here 
What's now, what's next?
The When Your Hybrid Cloud Network is Secondary to Your Cloud-First Strategy report – as well as the first report in the series, In-Band vs. Out-of-Band Data Centre Monitoring and Management – are available now to all Summer of Webinar subscribers, as are video versions of the April 28th ("Remote Control: Connecting Automation and SDDC") and May 12th webinars.  
The next webinar in the series, Scaling Inside the Envelope, is scheduled for May 28th. Join Greg Gibby of AMD, Craig McLellan, founder and CEO of ThinkOn, Sham Satrohan of Ontario's Ministry of Government and Consumer Services and Wensi Lu of State Street bank in a discussion of options available to IT strategies who are looking to keep pace with the explosive growth in IT service demand while avoiding critical cost, manageability and security hazards.
If you'd like to be part of the May 28th discussion, and stay updated on future Summer of Webinars activities, here's a page that describes the entire series, and which includes a 'master registration' link.
The organizers of DC Foresight and the Summer of Webinars initiative report that they are "thankful – awed, even – by the support, courage and leadership that we've seen as we have pressed ahead with the series. We understand that we have  an obligation to provide support and growth outlets in these uncertain times, and we are delighted to engage with each community member who participates in the Summer of Webinars!"