Cloud computing is becoming ubiquitous. 2016 research from Techaisle found that 80% of US small businesses and 100% of firms with 500+ employees are using cloud within their operations; parallel Canadian research conducted by Techaisle for InsightaaS and the Toronto Cloud Business Coalition found that 40% of Canadian small businesses and 100% of those with 100 or more employees have deployed at least one cloud solution. And anecdotally, usage is more extensive than most IT professionals understand: there are several stories about large Canadian firms that thought that they had fewer than 100 cloud applications in production, only to find that audits uncovered 1800-3000.
However, the explosion in cloud use has not been matched by systematic development of the skills and systems needed to effectively integrate and manage IT environments that encompass a shifting mix of on-premise, IaaS, SaaS, hosted and colo-resident systems. The Techaisle research found that the top four challenges faced by US SMBs (1-999 employees) when implementing cloud services all related to skills: security and regulatory compliance (46%), ensuring integrity of data and processes (42%), deciding how to link and integrate various applications (38%) and concerns about system integration or migration with on-premise data or applications (36%).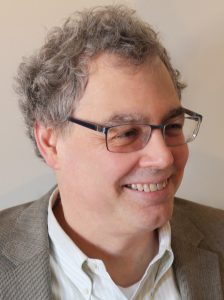 To address the Canada-wide requirement for professionals who are able to build and execute on business/IT strategies that capitalize on cloud, University of Toronto School of Continuing Studies is working with InsightaaS and TCBC principal Michael O'Neil to develop and deliver a new advanced cloud course. As the U of T Continuing Studies website observes, Cloud Systems in Practice-2856 is designed to support Canadian public and private sector organizations "looking to boost efficiency and agility through adoption and use of cloud systems" by delivering "the understanding, skills and frameworks you need to develop and execute on cloud strategies addressing real-world business needs."
Curriculum designer and author Michael O'Neil has built the course around a case-based approach in which learners will work in small groups to apply key cloud/hybrid IT management principles to specific organizational, process and application challenges. Drawing on the extensive best practice material developed by TCBC – including reports compiled in the acclaimed business book Building Cloud Value: A Best Practice Guide, 2016 (InsightaaS Press) – Cloud Systems in Practice-2856 examines business objectives, deployment and management practices and metrics and measurement in critical areas: aligning cloud with business needs, planning for the cloud, adopting and integrating diverse delivery platforms and applications with process requirements, and addressing regulatory, governance and security issues. Sessions will also feature guest presenters drawn from the Canadian cloud thought leadership community.
"It is often said that cloud adoption in Canada lags adoption in the US – but that's not really the most important issue that Canadian IT and business leaders need to address," O'Neil observed. "The real constraint on Canadian businesses isn't the ability to use cloud to address specific task requirements; it's the ability to manage conventional and multiple cloud-based resources as a coherent infrastructure that supports improved productivity, increased revenue and market engagement, decreased cost and process friction, and enhanced efficiency, profitability and value to stakeholders. This requires professionals to connect business objectives with technology options and requirements in a framework that delivers real, measurable benefit. We – InsightaaS and TCBC alike – are delighted to have the opportunity to work with University of Toronto's School of Continuing Study to help learners from all types of organizations to build and deliver world-class cloud strategies."
The first session of the case-based Cloud Systems in Practice-2856 starts in January at the University of Toronto downtown campus. Some of the key learning outcomes from the course include:
Define cloud initiatives in terms of business outcomes
Translate abstract cloud capabilities into real-world benefits
Structure cloud initiatives to address both point (tactical) and process (strategic) goals
Prioritize cloud initiatives within an organizational cloud roadmap
Improve business efficiency and agility through use of cloud
Cloud Systems in Practice-2856 is appropriate for internal IT staff, for internal business staff responsible for aligning processes with technology options, and for suppliers of cloud services looking to upgrade their ability to describe cloud benefits and outcomes in a business context.
Click here for more information on the U of T Continuing Studies course Cloud Systems in Practice-2856.