Context: AWS and VMware have launched their partnership in Canada – 18 months after announcement of the new relationship at a corporate level. Spokespersons for the companies met with Canadian journalists and analysts at AWS Canada headquarters last week to outline key features of the VMware managed service offering. VMware Canada country manager Sean Forkan, national director of systems engineering Peter Near, country channel lead Tara Fine, along with Eric Gales, director of Amazon Web Services Canada, and Stewart Beak, director of product for Cloud Services at Scalar Decisions responded to a range of questions on the service, the relationship, what it means for the partner ecosystem in Canada, and what benefits Canadian customers can look forward to.
Three keYs:
Solving for critical cloud issues; creating access to new services: VMware Cloud on AWS is now available in the AWS Canada (Central) region. Jointly engineered by VMware and AWS to optimize the running of vSphere, NSX and vSAN on AWS bare metal servers, the new offering looks to solve one of the most critical issues in cloud adoption – migration and management of hybrid systems that span on-premise and cloud environments. With the new service, customers can now run applications on VMware-based private infrastructure, and burst seamlessly to VMware infrastructure in the AWS public cloud. Delivered on-demand, the new service allows IT teams to extend, migrate and manage their cloud-based resources using existing VMware skills and familiar VMware tools, such as Hybrid Connect for a full evacuation, Hybrid Cloud Extension for application migration, or even NSX in hybrid cases where separate SDDCs have been deployed in public and private environments. Along with access to VMware Cloud Foundation resources in the public cloud, clients will also benefit from proximity to additional AWS services, such as enhanced disaster recovery protection, or cloud native AI service capabilities.
Stuart Beak of Scalar Decisions, a systems integration firm that has certified on the new joint offering, argued that while there are very good use cases for both private and public cloud infrastructure, managing hybrid environments has remained challenging. In his view, the new offering "closes this ideological gap," while also supporting multiple use cases for hybrid that are "bubbling up… ranging from the economics [argument] to access to advanced services." As example, Beak described "Cloud 101 value," in which customers no longer need to make investment in on-premise data centre infrastructure. But he also cited additional benefits that can be realized through the joint offering: the merger of public cloud and private cloud services would enable hybrid use of data lakes, support private cloud connection into state of the art services such as the real time data streaming and management service Kenesis offered by AWS or advanced disaster recovery, while removing the need to rearchitect an on-premise solution to deploy it in the public cloud.
A marriage of equals: From a strategic perspective, this joint offering makes a good deal of sense for both partners. VMware has long boasted strong penetration of its core on-premise virtualization technology in enterprises across Canada (including within the federal government, which has articulated a 'cloud-first' strategy), and the company is now building traction for newer products, such as NSX (network virtualization) and in rapidly growing areas like SD WAN. In establishing a relationship with VMware Canada, AWS gain access to this considerable installed base of on-premise cloud users, who may be looking for easy access to public cloud resources, and boosts its ability to deliver converged infrastructure (via VMware Cloud Foundation). For its part, VMware is able to ride the considerable momentum that AWS has carved out in the public cloud space, providing its customers with a popular option for public cloud: a recent study of 997 respondents from across industry conducted by RightScale puts AWS adoption at 68 percent, up from 59 percent last year. Partnership between a leading on-premise cloud provider and the dominant public cloud vendor is fitting match in a hybrid world.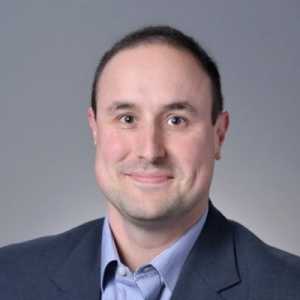 Reinventing the partner ecosystem: Peter Near called VMware Cloud on AWS "the easy button" for hybrid cloud deployment, noting that the solution allows customers to stand up a software defined data centre in two minutes, and depending on the complexity, shrink a cloud migration project from months and years to hours, days or weeks. This is the more challenging piece for customers, deployment activities that lie between public and private cloud service offerings provided by VMware and AWS; it involves migration of applications and data, workload maintenance, and, as Sean Forkan added, strategic decisions around which workloads are most appropriate for
public and for private environments. Other issues for hybrid cloud users include architectural design and orchestration of cloud resources. To access these capabilities – when they are not available in house – customers can take advantage of services provided by partners, such as Scalar Decisions, which has deep experience in optimizing and integrating client environments, a long history as the 'honest broker' with joint customers, large teams with knowledge of managing both AWS and VMware platforms – and that have achieved (VMware-provided) certification on the offering. According to Tara Fine, while achieving this certification involves significant effort on the part of delivery partners, in addition to Scalar, many – largely strategic partners – are committed to making the required investments in staffing and training.
The bottom line:
The VMware AWS alliance is based on the premise that the dominant mode of IT service delivery now and going forward will be hybrid IT. VMware Cloud availability on AWS goes a long way to supporting this compute model. With the "easy button" customers can easily stand up a familiar environment in a public cloud environment, and with the help of partners certified on the offering, manage migration and service management/optimization challenges. As Eric Gales noted, moreover, the service is now available in Canada, enabling organizations that might have regulatory or other reasons to retain data within Canadian borders to meet these requirements, while accessing the talent and advanced services offered by cloud provider specialists.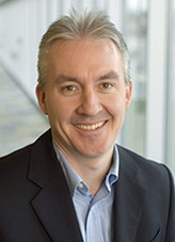 Looming, however, is a different consumption model that may not be so well served by the binary approach taken by these cloud leaders. The RightScale 2019 Cloud Survey of enterprise users has found, for example, that 84 percent of enterprises (1000 employees or more) currently have a multi-cloud strategy, which will demand an open approach to cloud deployment and management. 'Open' is a concept that consumers typically want, and that providers have come to aspire to – some more readily and with more success than others. AWS, for example, is a proprietary environment that may not lend itself to ready cloud or data portability. According to Gales, the new offering allows customers to easily move applications back and forth between VMware and AWS environments, and additionally, "as people architect for the cloud natively, they will take advantage of many capabilities that we run on AWS which are open source, so the level of 'lock-in' is much lower than in historical paradigms, where you were locked into not just capabilities but also proprietary licensing. If anything, the public cloud has much more freedom natively built into it than previous computing paradigms." In his view, customer focus on access to the many open services that run on top of AWS infrastructure render questions of vendor lock in a moot point; however, when the cost associated with migration away from the platform, API management involved in cloud shift, or data and app repatriation, are taken into account, users may begin to hear the strains of Hotel California – where it is easy to get in, and harder to get out.
Ultimately, consumers of any IT service benefit when there is a vital and vibrant range of options, when consumers can choose, and if necessary, easily change up the supply to fit new requirements. This is a lesson that Canadians know well from the telecom environment, and one that is even more important in cloud, which by definition is supposed to be dynamic. It can certainly be argued that market consolidation – represented in a close relationship between leading public and private cloud providers – benefits the providers, but here again, it's important to take the long view. The notion that each partner must obtain incremental revenue and profit from a new relationship is a foundational principle in 'Partnering 101' and each member of the AWS and VMware relationship is looking and likely to develop market traction – AWS to expand into hybrid enterprise environments, and VMware to provide customers with easy access to advanced public cloud services – including cloud optimized for AI and ML, capabilities that Gales noted are native to AWS. Beyond gain, however, it is also important to consider the depth of commitment to the agreement's success, and what the partners stand to lose. VMware has established similar relationships with other public cloud providers in the past: it announced relationships with IBM Cloud and the French provider OVH soon after exiting the public cloud space, and subsequently sold its vCloud Air assets to the latter. VMware's new found focus on AWS may be met with less enthusiasm by these kinds of organizations, with potential consequences for multi-cloud strategies. Similarly, VMware has built many strong relationships with delivery partners across Canada over time. Will they have the resources needed for additional certifications, and will AWS partners happily enroll in certification managed outside AWS?
This last observation highlights an important consideration: that regardless of how the agreement is positioned, from a customer perspective, it is not a binary alliance – it involves VMware, AWS and delivery partners who can implement hybrid within their environments. The new service will require delivery via a new kind of partner organization – one with the resources needed to invest in certifications, and that is able to develop significant value add – and which, according the principle stated above, will expect incremental revenue and profit as well. Stewart Beak observed, "if as a partner you think reselling AWS is where you are going to make a living, you're not. You make your living on your skills, on the strength of your team, and on providing services. AWS is very transparent about that – they don't want someone squatting on a reseller agreement, doing what they do directly. There are financial incentives for partners who can combine that with a many other abilities." The extent to which partners can achieve the promise in the relationship, with a statement that goes something like this "we can realize compelling growth and returns from the VMware and AWS alliance by…" will determine whether this moves from a market position to a force in future Canadian enterprise compute strategies.