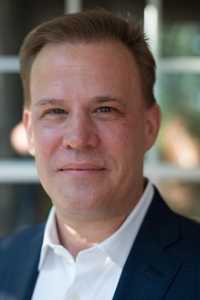 Guest contributor Don Terry believes that data is the new currency in today's digital enterprise. But he also recognizes the complexity organizations face as they look to unlock the value of data – understanding that has developed through long term industry experience, and which is apparent in his contribution below. In this article, Don tackles the thorny issue of data integration in a multi-cloud world, a challenge that the TCBC Enterprise Cloud Planning working group has also considered in its report, Planning for the Cloud/Cloud Strategy – Enterprise: A TCBC Best Practices Document. Will and can businesses develop new skills in house for API management, as the TCBC asks, or are partners a better approach, as Terry suggests? To weigh the pros and cons, read on! (Ed.)
To succeed in the data-driven economy, companies need to achieve digital transformation, using technology to reimagine the way they deliver products and services instead of applying it only to support traditional processes. True digital transformation requires consistent access to high-quality data. But many businesses have discovered that their aging, on-premises data integration and management infrastructure doesn't support their digital transformation objectives.
The challenge is that data is flowing in from an ever-expanding array of devices, applications and sources. To unlock its value, companies must find a way to harmonize the information and share it securely, in accordance with any applicable data security and privacy regulations. That's the only way to use data to generate the insights that inspire new products, services and buying experiences.
But data integration and management technology that was designed for another era can't handle the influx of data arriving in multiple formats from newer sources, such as the Internet of Things. The realization that their legacy technologies aren't up to the task is leaving some company leaders less confident about their ability to achieve transformation. A recent PwC survey found that business leaders have less faith that they'll benefit from technology now than they did in 2015.
How Legacy Technologies Hold Companies Back
One reason leaders lack confidence in their ability to benefit from technology may be the obstacles legacy technologies place in their path. Aging integration infrastructures slow adaptation and hamper the ability to achieve meaningful change. Cloud applications are a key driver of digital transformation, but legacy infrastructure doesn't have the flexibility to integrate new cloud-based data sources.
On-premises technologies like ESB/EDI, MFT and middleware solutions can't easily integrate high volumes of data that flow into the system in a variety of formats from new cloud-based sources. To achieve digital transformation, companies require integration infrastructures that are built in the cloud and are  flexible enough to handle all patterns of data from multiple sources.
Why Do-It-Yourself (DIY) Solutions Aren't the Answer
To resolve this dilemma in the short term, many IT organizations have adopted integration Platform as a Service (iPaaS) solutions. As defined by industry analysts, iPaaS platforms give developers a toolkit to create integration workarounds. But iPaaS solutions aren't the ultimate answer to integration obstacles because they're built on legacy technologies.
With an iPaaS strategy, as new data sources emerge, companies allocate resources to create point-to-point integrations.. Because the number of data sources is expanding exponentially, companies that rely on iPaaS end up investing more and more of their talented in-house developers' time and resources in these integration projects. The time and resources expended would be better used on achieving digital transformation.
In addition to consuming valuable internal resources, an iPaaS-focused data integration and management strategy also relegates skilled data science professionals to the role of "data janitors." Data scientists report that they spend nearly 80 percent of their time collecting, organizating and cleaning data — that's time they can't spend analyzing information for insight.
Data security and privacy compliance issues are another burdensome task for in-house IT organizations. With hacking on the rise and new privacy regulations taking effect, IT teams often struggle to deploy the latest protections and keep up with new requirements. The use of iPaaS solutions can exacerbate this problem since solutions that may be compliant with regulations out of the box can be compromised when the first line of code is added.
Using a Cloud Platform and Managed Services to Integrate and Manage Data
Over the past couple of decades, as emerging technology has changed the way business gets done, IT leaders have made the decision to outsource essential functions that don't fall within their company's core areas of expertise. For example, rather than maintaining servers onsite, most companies form a relationship with a vendor to provide computing and data storage capacity.
This arrangement allows them to offload server management to vendors offsite and scale up or down as business needs require. Today, there's a similar opportunity for outsourcing data integration and management. With the right partner, companies can access a modern, cloud-based platform and managed services team that does not tie them to a specific application ecosystem.
This type of arrangement can allow businesses to navigate today's increasingly complex data environment, including meeting data security and privacy compliance needs, while future-proofing their strategy for emerging sources of data, such as the Internet of Things. By establishing a relationship with a partner, companies can move data integration and management operations to the cloud today — without interrupting operations.
That's good news for businesses that have been struggling with obstacles on their path to digital transformation. A modern, flexible data integration and management infrastructure is a precursor for success in the data-driven economy, and now it's possible to get past the legacy infrastructure challenge and truly embrace digital transformation.
About Liaison Technologies
Liaison Technologies provides integration and data management solutions to help customers unlock the power of a data-centric approach to their business. Liaison's cloud-based approach breaks down the barriers between data silos to tap into the valuable information needed to make better decisions, faster. Tailored to solve complex data problems today while building a robust foundation for tomorrow's unforeseen challenges, Liaison fosters a seamless flow of information securely and at scale. Founded in 2000, Liaison serves more than 7,000 customers in 46 countries, with offices in the United States, the Netherlands, Finland, Sweden, the United Kingdom and Singapore. For more information, visit www.liaison.com and connect with Liaison on Twitter, LinkedIn and Facebook.