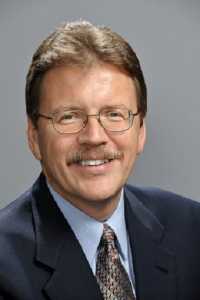 IBM is tackling the holy grail of tech deployment – the need to align IT with business needs – on two fronts. On one hand, the company is simplifying implementation and use with a combined cloud/cognitive portfolio that it is working to apply to an increasing number of business cases. On the other, IBM is looking to push distribution of cloud-powered cognitive capabilities through update of its partner programs. For customers, the promise is new business value through new data insights; for partners, the promise is the potential to build new revenue streams on top of cloud infrastructure; for the company, the objective is extended reach. At its PartnerWorld Leadership Conference in Las Vegas last week, IBM defined this shared project as the Decision Support opportunity, a market that is poised for significant growth. As John E. Kelly, SVP Cognitive Solutions and IBM Research, noted in his welcome address at the Conference: "about a third of the time the decisions we humans make are optimal; a third of the time, the decisions are okay but not optimal; and a third of the time the decisions are actually wrong. Sometimes we don't have the right data, sometimes its data overload and sometimes don't have the context for the decision. That provides an enormous opportunity to optimize and improve things literally across every industry. What gets me excited is that we are no longer just competing in that $1 – 1.4 trillion productivity IT market, but now there is an enormous new market that is emerging thanks to data, AI and cognitive."
Since Watson's debut in its celebrated defeat of Jeopardy! champs back in 2011, IBM has worked to refine its QA (natural language question/answer) platform, developing the technology and use cases to improve its commercial viability. The first commercial application to support decision management in lung cancer treatment at the Memorial Sloan Kettering Cancer Center appeared in 2013, the same year IBM opened Watson APIs to application providers to help these embed Watson capabilities in the building of new apps and services. A year later, a separate Watson Business Group was established in New York with $1 billion in startup funding and a mandate to develop three cloud-based services: Discovery Advisor, Engagement Advisor and Explorer. Initially, IBM's DeepQA technology was run on IBM's massively parallel POWER7 processors (750 servers with 3.5 GHz POWER7 8 core processors with four threads per core – for a system total of 2,880 POWER7 processor threads and 16 terabytes of RAM)); however, cloud delivery of the Watson platform has served to ease implementation for users. According to IBM, cloud-based, enterprise-ready Watson is 24 times faster than its on-premise cousin, there has been a 2,300 percent improvement in performance, and Watson's physical size has shrunk by 90 percent—to fit into three stacked pizza boxes.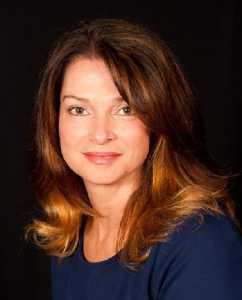 Today, Watson has been integrated into solutions across the range of industries, including education, retail, manufacturing and medical, but the creation of new use cases for IBM's cognitive capabilities remains an ongoing priority. As Nancy Pearson, VP Marketing, Cognitive Business, noted, "in order to commercialize a technology, you need it to be repeatable. We're not quite there yet, but we're trying to figure it out… From a marketing perspective, it's important to develop standardized architectures. We just initiated a bunch of pattern work that is being implemented across the company which is aimed at building cognitive patterns [which may] have multiple use cases." According to Pearson, these patterns have emerged through close work with clients over the past year – since announcement of cognitive computing – and the company is now identifying how it can use these insights to go to market: "A year ago, when cognitive was announced, we didn't really have the strength or detail around the use cases, but we're really starting to develop that" in areas such as decision support, in solutions for highly regulated industries, and for cross vertical personalization.
IBM's focus on creating these use cases is part of a broader strategy aimed at providing decision support for clients, but also at enabling partners to build solutions across the range of IBM' portfolio. As Pearson noted, "We say cognitive and cloud are two sides of the same coin." In her view, combining various cloud components – IBM's IaaS, PaaS and SaaS, and its Watson Developer cloud – rolling these into the single Bluemix platform that can access different data sources, and providing services on top of that is the key as the "one platform conversation… simplifies things," while generating cloud demand. "The more rapid adoption of cognitive enables Watson to act as an accelerator because some of the implementations that we are starting to see you can't do without very robust infrastructure." Increasingly, the vehicle that is generating this combined demand is the partner community, which has driven nearly a third of business for IBM's Bluemix cloud services since launch into the channel at the end of 2015.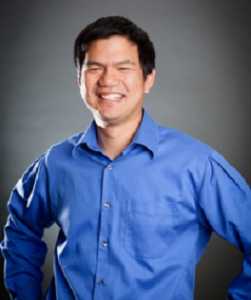 While the commoditization of cloud has made profitability via resale an impossible proposition for most channel organizations, building on top of cloud with advanced tools like cognitive computing represents new opportunity for partners who mobilize the stack to create new services – unique use cases for the technology. At the conference, several partner success stories (20 partner applications) were on display, including Texas-based Mark III Systems, a 21 year old infrastructure partner that has more recently moved into "digital business" through its development arm, BlueChasm, which is focused on building digital and cognitive open platforms on the IBM cloud. As Andy Lin, VP strategy for Mark III, explained, "As we built out these platforms we built out prototypes, we have evangelized how to build on different layers of the IBM tech stack, whether that be Bluemix, or even down to the hardware layer. And we found that these businesses were completely additive to one another because clients don't think of it terms of 'I've got my digital initiative; and I've got my data centre modernization and optimization of software stacks' – they view it as the same thing."
According to Lin, the ability to address development and infrastructure requirements is creating a new type of partner: "For many years, the true blue IBM partner was one that sold storage and middleware and built horizontally; but we are realizing that the new IBM partner is one that can build vertically and adopt all layers – cloud, Bluemix and the 150 services – to build something really compelling and game changing, while still supporting a client's modernization plan." In its go-to-market on the digital side, Mark III essentially white labels Bluemix capabilities and infrastructure, using its open API platform to create new solutions ranging from its flagship call center real time intelligence offering for software provider, Cistera, to a video search tool based on self learning capabilities in IBM's video analytics platform to enable video tagging and classification, or to support client development organizations looking to mobilize the IBM stack to create a more tailored application. For Mark III, building with Watson offers the potential to move up the solution stack. Since Watson requires that training and programming be managed in an iterative fashion with input from client, partner and the self-learning technology itself, "Cognitive is like an ongoing engagement with the client that lasts a period of time – maybe even forever," Lin noted.
To drive the kind of momentum partners such as Mark III are generating, at the conference IBM announced launch of Watson Build, a new cognitive challenge designed to encourage IBM business partners to accelerate innovation around cognitive solutions built on Bluemix. The company also announces a number of enhancements to its partner program, aimed at building partner competency and business value – stay tuned for more on this new IBM partner enablement.