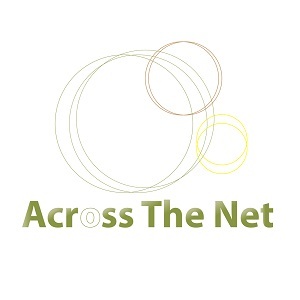 InsightaaS: We're always on the lookout for Canadian IT case studies, so this piece from the Globe & Mail (sponsored by Dell) seemed worth a read. In truth, it's more about the challenges faced by midsized firms in evolving their infrastructure than about 1-800-GOT-JUNK specifically, but the midmarket conundrum – not large enough to keep pace with enterprises boasting deeper staffs and more extensive resources, not new enough to jump straight to cloud-only like a start up would – is a really important topic as well. 
In recent Toronto Cloud Business Coalition working group meetings, we've been debating ways that midsized companies can use hybrid IT – a combination of on-premise and cloud-based systems – to maintain business-critical enterprise systems while also capitalizing on new cloud-based XaaS capabilities. As Dell's Carolyn Rollins says in the article, "Many companies have been able to start up and grow quickly, utilizing new technology and cloud capabilities, sometimes leaving established medium businesses in their rear-view mirror. That puts a mid-market business in a precarious position because they've already invested in infrastructure, they've built the foundation of the business as it is and don't have the budget or strategy to move the company from a technology standpoint, let alone create new products and services that are as advanced as some of these technology startups." Midmarket firms have to develop the hybrid expertise needed to successfully deploy and integrate multiple solutions within all areas of their businesses. Those that do not risk being left behind as the economy moves towards digitalization as a core corporate competency; those that are able to cultivate a hybrid technology strategy that connects and enhances all corporate processes/functions may be able – as 1-800-GOT-JUNK has been – to sustain 20%+ annual growth even as they expand to hundreds of locations in multiple countries.
They may deal in other people's rubbish, but no one can trash the reputation of 1-800-GOT-JUNK? as one of Canada's most impressive recent mid-sized growth stories.
The company, founded by entrepreneur and current CEO Brian Scudamore in 1989, has made a big business out of collecting and disposing of its customers' unwanted stuff, growing to a staff of nearly 300 corporate and sales employees and about 1,500 franchisees in North America and Australia.
"We're at about 20-per-cent year-over-year growth and have been for about three years," notes Owen Gormley, the company's vice-president of strategy and business operations. "We've basically doubled our business in the past four years, but that puts a lot of different digital demands on our company."
Indeed, 1-800-GOT-JUNK? is in a position familiar to many mid-sized companies across Canada…
Read the entire piece on the Globe & Mail website: http://www.theglobeandmail.com/partners/sponsorcontent/content/article31374948/?prx_t=fX0CAcS4LALrMPA