"In God we trust. All others bring data."
– Anonymous (often attributed, likely incorrectly, to W. Edwards Deming)
InsightaaS frequently develops reports and editorial pieces that dig beneath the features/functions of analytics (and Big Data and AI) into the actual application of the technology in different public and private-sector environments. In this installment, we look at how analytics enables VitalHub – a supplier of mission-critical information systems designed for the mental health, long term care, community and social service, home health and hospital sectors – to support both clinical and administrative requirements.
Background
VitalHub is a publicly-traded healthcare software company which was built through the acquisition of two firms – B-Sharp and HInext – that developed electronic healthcare records (EHR) and other software supporting administrators and healthcare delivery professionals. VitalHub offers Software-as-a-Service (SaaS) solutions focused primarily on mental health and addiction treatment; it also offers SaaS and on-premise EHR and long term care and mobile applications. VitalHub's nearly-200 customers include hospitals and other healthcare delivery organizations with budgets ranging from $1 million to $1 billion per year.
One key VitalHub market is mental health and addictions community care delivery segment. A critical challenge in serving this client base is its lack of internal IT resources: VitalHub chief strategy officer Peter Catford notes that "these organizations might have half of an IT expert, but they still have [extensive] demands for reporting and understanding their business, as they are primarily donor- and government-funded organizations." The upshot of this requirement is that VitalHub needs to deliver systems that provide self-service analytics capabilities allowing non-technical administrators and practitioners to respond to queries from regulators and funding sources by quickly extracting data from internal systems.
TREAT: the journey to date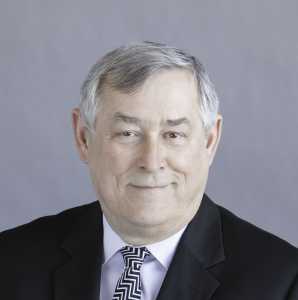 To bridge the gap between a need to collect, manage and report on community client information and the lack of available IT resources in the provider community, VitalHub delivered its TREAT solution. TREAT is a web-based EHR and care coordination platform that facilitates collection, sharing and monitoring of client care information across a variety of care and service providers. TREAT provides for both client-centric care delivery – including integration of information from multiple sources to help clients and caregivers to obtain rapid access to needed information – and for the compilation of data that is needed to support case scoring, best practice development and monitoring, and status and outcome reporting to regulators and funders.
With a robust EHR system at its core, TREAT is able to collect relevant data in standard formats, and with its focus on customer-centric workflows, it is able to support clinicians needs to collaborate on treatment, and administrators' desires to look at cross-functional processes. In order to fully deliver on the promise of the system, though, TREAT needs to provide caregiver and administrative stakeholders with the ability to work with the system to identify optimal approaches to care delivery, to understand current and projected requirements and to highlight opportunities for improvements.
Buy vs. build?
Catford explains that VitalHub's analytics-related development objective is delivery of a tool that can collect and analyze data, delivering dashboards and infographics that provide "fingertip access to information they need, on a daily basis." He goes on to offer an example of a client organization that services individuals that are on the road to recovery from an addiction and/or mental health issue, and who also have had an interaction with the legal system – people who may have been in prison, on parole, conditionally discharged, etc. The client relies on "tenuous" funding from the government (Ministry of Community Safety and Correctional Services, Ministry of Health and Long-Term Care), from the Local Health Integration Network (LHIN), and from private donors. Each of these sources requires reporting that reflects its specific criteria and objectives – meaning that the client needs to be able to produce a variety of regular reports in addition to ad hoc responses to specific queries. This organization has only two staff members who can create the reports, both of who have other, full time responsibilities. "They're very smart people, and very good," Catford says, "but how much of their day can they afford to spend doing this?"
To achieve its monitoring and reporting objectives, VitalHub needed to integrate analytics capabilities within TREAT. Like many software developers, VitalHub first looked to rely on internal resources for development of analytics functionality. The company started by creating an ETL layer that runs on top of its EHR, preparing the system data for analysis. This has innate benefits for VitalHub clients, as it makes data available in real time – an unusual attribute in healthcare, where decision support data is often months or years old, leaving healthcare decision makers in a position that Catford describes as being analogous to "driving down Highway 401 at 60 miles an hour, looking a long way back through the rear-view mirror."
However, development of the reporting side of the solution proved to be problematic for VitalHub. Jonathan Steljes, director, solutions architecture at VitalHub, recalls that "we actually tried building our own analytics and reporting functionality for quite a number of years, using different strategies and different vendors [software and frameworks]…and what we ended up with was a reasonably-good operational reporting catalog, but it was a bit of a long slog to get there."
The early versions of the system presented discrete data points rather than delivering narratives based on the data. What VitalHub and its clients wanted was "more dashboards and infographics, things that are actually telling a story," both the client's story – the journey "through a care provider…all the way from intake to discharge," as well as the insights needed by providers charged with reporting on operational challenges and achievements. Creation of patient or process-level narratives "was difficult to do with the tools we provided," Steljes added; and taking on responsibility for creation of real-time reporting systems that would tell stories through dashboards and infographics would have been "really onerous" for the VitalHub development team.
Faced with the need to develop an analytics system capable of meeting wide-ranging customer requirements, VitalHub decided to work with a partner to create the reporting capabilities within the TREAT system. The company decided to look for a partner that could deliver a product roadmap vision that was compatible with VitalHub's long-term objectives, enabling VitalHub to dedicate its resources to its core mission of improving support for mental health and addiction treatment.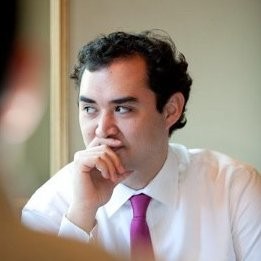 VitalHub undertook a thorough evaluation of prospective analytics partners. Steljes states that "we must have looked at 10 or 20 different systems, we got trained on at least four of them…Information Builders was the only company that understood our space. We would engage vendors and we'd explain what we were looking for and what our company does and what our vision was…[and other suppliers] would come back with a presentation about sales analytics, even though we'd explained that we're in healthcare. IBI was the only [prospective partner] that actually said, 'okay, this is what we've done for other health partners or customers' – they came back with exactly what we said we were looking for, they mocked it up, they put together presentations of what [the output] could look like – they spent the time to go through and understand what we were looking for, and they actually presented some things that I felt would be close to what we were looking [to deliver].
The IBI experience
Information Builders' initial responsiveness continued after the partnership agreement was signed. Catford and Steljes both praised IBI for its commitment to their success, with Catford highlighting the support and collaboration provided by both the local (Canadian) and headquarters IBI operations: "they are local to us (in Toronto), but they are also close with their customers, in spirit and in attitude and in delivery. We found that we got tremendous support from them – on-site, offsite – and when we had challenges or issues with some of the product integration, they were always there, they were always looking at it, they were always working with [IBI headquarters in] New York to make sure that we optimally got where we were trying to go. That's a very key component; I think it's unique to IBI, and we recognize that as a high value proposition."
Steljes has been similarly impressed with IBI's vision. Asked to comment on the connection between VitalHub's plans and Information Builders' roadmap, he says that they are "eerily similar." Steljes notes that VitalHub viewed its "first phase" as "trying to build a standard," so that VitalHub could use the data coming into TREAT from its clients to "build dashboards and reports – integrate data in our product, so that it is literally available from the first page that they log into."

Phase two, Steljes says, is "more around self-service." TREAT now works with a standard data set, and supplies standard views of the data, including dashboards, infographics and operational reports. The next step is  to accommodate requirements that are specific to an individual agency – "their own intake form, their own consent form…processes, gaps, missing things…" Steljes positions Information Builders' InfoAssist product as directly supportive of this next stage: "we've been using the tool ourselves – our next step is to expose that tool to our customers…customers are not necessarily trained in reporting or database queries, so something like the InfoAssist platform, and potentially, natural language – those kinds of tools really accelerate the self-serve capability, making it easier for customers to perform their own work, to gather their own information." Steljes sees Information Builders sharing this understanding of the importance of self-service capabilities, adding that "it's great to see that [IBI] continues to invest to build up functionality."
The benefits of analytics as a product capability
The inclusion of analytics within TREAT has had evident benefit for VitalHub's clients, and it has delivered substantial commercial benefit to VitalHub as well. The inclusion of analytics demonstrates the power of TREAT's approach and data, helping prospective customers to understand how the system will address a wide variety of current needs. Catford observes that analytics is now a key feature of VitalHub sales presentations, and that it has helped drive "every sale that we've made since we've had the dashboard and the analytics embedded…and it's an optional part of the product." Ironically, it can be more difficult to get existing customers to recognize the value of the dashboards and other advanced reporting features, "but any new customer immediately signs up for it…it leaves the customer thinking, 'I can get stuff out of the system that I need to operate'."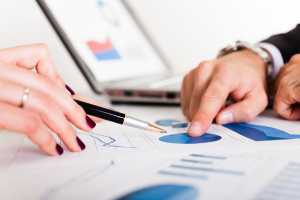 In the longer term, Catford believes that the analytics capabilities supplied by IBI will help VitalHub to address an expanded target market. Although TREAT is tightly focused on mental health and addiction, Catford believes that organizations in other fields that have a delivery approach based on case management – particularly, those that are dealing with people who have challenges – might recognize that the system "can work for us, even though it wasn't built for us." The key, Catford emphasizes, is to demonstrate flexibility – the ability to respond to different requirements in a consistent way. With VitalHub's focus on data management and Information Builders' analytics and reporting capabilities, the company is well positioned to serve expanding markets in North America and around the world.
Summary observations
As this case review makes clear, analytics is a complex issue. There are numerous process complexities involved with obtaining clean, relevant data, and a raft of technical challenges that must be addressed to extract and present insights based on that data. From the perspective of a supplier like VitalHub (or Information Builders), there is also a set of economic decisions that have to be made in order to make analytics a viable business proposition; without the ability to excite and enable clients, suppliers will not be able to invest in making analytics more powerful and pervasive.
One aspect that is easy to lose in the process, technical and economic analyses, though, is the human dimension of data. In the end, the technology and business issues are important because of the potential value of analytics. In some cases, such as the sales analytics example referenced above, the impetus is drawn entirely in economic terms. In many other areas, however – including the treatment of individuals with mental health and addiction issues – data isn't simply an enabler of efficiency: it is a means of delivering service to members of the community who are in real need of support. Data by itself has power but not agency;  in the hands of caregivers, though, data can support tangible and important human and societal change.