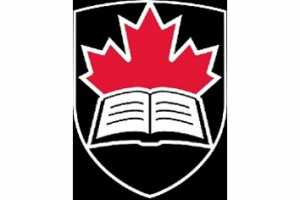 The Government of Canada has highlighted a partnership between Carleton University and the All India Council for Technical Education (AICTE), India's national regulator for colleges and institutes, that will support women tech entrepreneurs in both countries.
The Canada-India Acceleration Program (CIAP) will help Canadian women scale-up their companies in untapped markets in cities across India with mentorship from global entrepreneurs, more than 200 incubators, meaningful connections to corporations, potential seed funding and internship opportunities. A similar program will send women entrepreneurs from India to Canada.
The major new initiative was announced in Mumbai by Navdeep Bains, minister of Innovation, Science and Economic Development during Canadian government's trip to India led by Prime Minister Justin Trudeau.
CIAP will employ the expertise of existing Carleton programs, including the Lead to Win (LTW) incubator, Canada-India Centre for Excellence (CICE) and the Centre for Research and Education on Women and Work (CREWW). The LTW incubator at Carleton has a strong track record of launching successful technology-based startups which now generate more than $50 million annually.
Carleton is contributing funds to the initiative and has been raising money outside the university, including fromNRI Startup India who will be contributing $1 million to support the initiative.
The unique five-year program partners with AICTE's network of 10,500 colleges in India. It will support women-led innovations in cities that aren't already saturated with startups.
Canada and India have identified women entrepreneurship as a key enabler of economic and social empowerment. Canada is also encouraging businesses to diversify export markets and has identified India as a priority market.
The first Canadian entrepreneurs will be selected later in the spring through a national competition and they are expected to arrive in India by the end of the year.
In all, 50 Canadian and 50 Indian startups will be supported over the next five years. Carleton intends to replicate the model with international partners in Africa and Brazil.
Quotes
"Carleton is proud to particulate in this exciting program through the Canada India Centre on campus. This exciting program will benefit women entrepreneurs which is not only in keeping with the federal government's commitment to empowering women entrepreneurs and supports the joint trade initiatives between Canada and India, but it also supports the commitment by Carleton to foster entrepreneurship." – Carleton President Alastair Summerlee.
"The government of India and AICTE are committed to supporting startups and creating a startup culture and ecosystem. India is developing into one of the largest startup systems in the world. Our emphasis has been on supporting women entrepreneurs and startups. We are confident that this engagement will go a long way in creating new avenues of growth, better collaboration, creating jobs for youth and developing a strong entrepreneurial culture in India." – Anil Sahasrabudhe, chairman, AICTE.
"CICE was established to enhance co-operation between Canada and India in science, technology, trade and policy. CIAP will prepare Canadian women entrepreneurs to develop skill sets and expand their businesses into the vast Indian market. At the same time, we will invite Indian women entrepreneurs to enter the Canadian market with their unique businesses."  – Pradeep Merchant, chair, Governing Council, CICE
"Promoting Canadian small businesses, especially those led by women, is a key part of CICE's mandate. We are excited to be launching CIAP and making a large, emerging market like India more accessible to Canadian businesses." – Harry Sharma, manager, CICE.
Carleton Flipboard account: https://flipboard.com/@carletonstories/carleton-stories-0gbu905my
Follow us on Twitter: www.twitter.com/Cunewsroom
Need an expert? Go to: www.carleton.ca/newsroom/experts