Ericsson and Panasonic will join forces to bring Panasonic lithium ion batteries to Ericsson's energy-as-a-service solution, reducing total cost of ownership by 20%
Innovative and unique energy-as-a-service solution uses the Internet of Things (IoT) and big data analytics to make networks smarter
Alliance to address mobile operators and tower companies, as well as utilities, transport and public safety
Ericsson (NASDAQ: ERIC) and Panasonic Corporation of North America are collaborating to bring a new energy-as-a-service (EaaS) solution to market. This is the first time that the two companies will work together on smart sustainable energy solutions. The offering will provide an efficient way to intelligently measure, monitor and maintain energy infrastructure for mobile operators and tower companies by using big data-based analytics, energy management software, and lithium ion battery energy storage.
The two companies' solution minimizes the energy costs and other resources required to manage sites. For mobile operators, enterprises and governments, this solution will deliver a reduced total cost of ownership for energy equipment by up to 20 percent, primarily driven by longer battery life and fewer maintenance site visits resulting in the highest level of network availability.
With this as-a-service model up-front investment is not needed and this is an example of how the circular economy opens up for reduced environmental impact through longer product life, replacement of lead in batteries and reduced need for transport.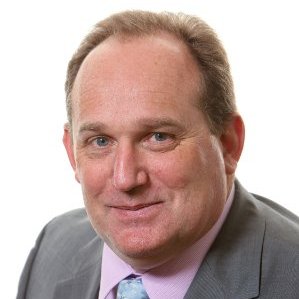 "Effective energy is a major focus area for all of our customers and we are always looking for opportunities to reduce carbon emissions. Energy-as-a-service is a new business model that is designed to make energy operations more efficient, smarter and more sustainable. We believe our strategic relationship with Panasonic will deliver significant benefits to our customers in terms of OPEX savings and contribute to an overall improved experience for their customers, resulting from a higher level of network reliability," says Bradley Mead, Head of Managed Services and Network Design Optimization at Ericsson.
With its deep expertise in network management and connectivity, Ericsson will be responsible for products and services driven via its Integrated Operations Center, focusing initially on its managed services customers. Panasonic with its deep expertise in energy assets and management will be responsible for the energy architecture and solution orchestration backing up the service.
"We are excited to closely collaborate with Ericsson on smart, sustainable energy-as-a-service solutions, leveraging the companies' respective strengths in telecommunications and energy solutions," says Jim Doyle, president of Panasonic Enterprise Solutions Company, a division of Panasonic Corporation of North America. "This solution reduces total cost of ownership and energy consumption while improving system resilience and connectivity uptime, benefitting mobile operators and tower companies as well as their customers. In addition, telecommunications forms the backbone that supports not just IoT generally but also responsive infrastructure for smart cities specifically, including the smart city solutions being deployed by Panasonic CityNOW."
The companies will collaborate to further customize and develop the solution so it can better meet the needs of customers in the utility, transport and public safety sectors, and support the migration toward smarter and more sustainable cities.