An old consultant's adage cautions prospective clients: "you can have cheap, fast or good – pick two." But in its business intelligence initiative, York Regional Police (YRP) has realized success across this spectrum of outcomes: new data insights have contributed to better budget and resource allocation, more timely service delivery, and as a result, enhanced performance leading to improved community relationships – the 'good' in policing, according to BI champion and superintendent YRP Stuart Betts. To square the consultant's circle, YRP has embarked on a fundamental rethinking of how technology can be used to support policing, involving strategic priorities and planning, infrastructure upgrade, new approaches to information design and management, and cultural transformation – a broad campaign of change that can make the difference between short term BI tactics and the wholesale transformation. As Betts explained, "This is a real modernization of policing, which has long been based on Sir Robert Peel's Nine Principles. We are modernizing how we approach that, and how our officers deploy daily."
Context – the challenge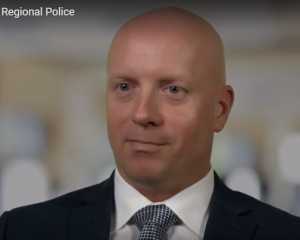 As with many technology projects, the introduction of York Region's BI initiative was catalyzed by the need for data to inform a business problem. In YRP's case, the challenge was how to more effectively deploy resources to ensure that officers were doing the right things at the right time. Back in 2012, the organization brought in a consultant to tackle this issue, and quickly discovered that it needed to address data quality concerns if was going to make proper use of analytics down the road; while predictive analytics tools were available, YRP was not mature enough to apply advanced tools as data contained name duplications, spelling variations and related problems that can impact analysis. Relying on manual processes, YRP took over a year to clean its data, but the organization was committed to building the right basis for establishing trust in data. According to Betts, "We took the approach that the technology itself wasn't going to solve our problems – it was going to build on the foundation that we were able to put in place."
At this time, the YRP IT department began to experiment with analytics through creation of some proof of concept dashboards built on SharePoint. However, even simple dashboards created in-house were constrained by a data challenge that is common to many entities, particularly complex organizations with many lines of business – the existence of information silos. According to Betts, YRP collects data from multiple sources, including the record management system (RMS), the CAD (Computer Aided Dispatch) system, intelligence databases, personnel files, personnel records databases, and scheduling databases.  Access to this information was limited, however, by technical and management issues. Though YRP boasted a wide variety of individual sources of information, knowledge of what was available in various data sets was restricted to their creators – the "keepers of the silos" who created the information in the first place. From a logistical perspective, different data sources were kept in separate physical locations – "think filing cabinets filled with written reports in an intelligence office" Betts suggested – and data stored in disparate formats in spreadsheets, Word documents, printed reports and email, which were not connected. Search was resource intensive. According to Betts, this lack of integration had a significant impact on productivity: "From the policing side of things, this really affected our ability to easily get very thorough in our criminal investigations. We had to manually review intelligence documents, and manually make linkages between entities in hundreds of intelligence reports."
Finding Nemo – technology as the means not end to strategic goals
By automating manual processes, YRP hoped to gain the depth of analysis that the organization was lacking and improve access to information. In February 2016, it issued an RFP for a BI tool, and by September of that year had signed a contract with Information Builders. While the RFP contained a number of criteria, a key decision moment occurred in the IB pitch presentation, which Betts believes demonstrated the supplier's solid preparation, and its understanding of YRP challenges and goals. As Betts explained it, the decision to deploy BI was "not a technology decision, rather it was implemented as a strategic business plan or priority – not an IT product – that lives within Strategic Services as opposed to the IT office." Information Builders was able to grasp the force's need for intelligence that is actionable: in response to the IB presentation, Betts noted, the YRP felt "they get it. They get what we are trying to accomplish, so there was real comfort level with the contract award," and IB had built enough useful information into the PoC, that work on the project could begin right away.
IB extended this customer-centric approach through deployment of a data warehouse (to bring information together, and enable proper ETL), its WebFOCUS BI tool, and Magnify (a platform that provides a single point of access across content repositories, including structured and unstructured data to speed the return of relevant search results). The deployment team was made up of two to three dedicated IB staff, and an equal number from YRP, including staff that were brought over from IT to YRP Strategic Services. The team consisted of a project manager from IT (who had built the initial dashboards and had an IT training background), a database administrator, a GIS specialist and a business analyst from Strategic Services, in addition to experts that IB brought in from US headquarters from time to time to address special issues that could not be managed out of local resources. Frontline officers and frontline staff from across the organization were also brought in to consult on the end product.
According to Betts, this frontline input was critical to the success of the implementation: "the people most affected by what we are developing had to have input – this will drive user adoption because we are building something that will be meaningful for them. We viewed this as different from traditional technology adoption, where it comes in and we have to adapt to the technology: we had to be sure that the technology would adapt to our needs." But ultimately, the project had to have buy in from across the organization. While IT staff supported the data infrastructure and the security infrastructure for the BI deployment, the program was driven out of Strategic Services, with strong executive sponsorship from the Deputy Chief of Operations Tom Carrique and the Chief of Police Eric Jolliffe, who were committed to the notion that this project would become a strategic priority, and also from the Police Services Board, which recognized the value of bringing data analytics to the organization to increase efficiencies and its effectiveness. "Right from the governance level down, we really built a team that was high performing, and a team that was really more than a sum of its parts – they certainly have outperformed what would be expected from a group of individuals who have come together to work at building something like this," Betts added.
Training output – data drives a richness of dashboards
YRP's BI implementation began as an 'out of the box' deployment, but the team worked extensively with Information Builders to customize the software to its unique needs. For example, with the data warehouse and WebFOCUS in place, the group moved next to install an enhanced crime analytics and visualization tool that had been developed in the US, and hence featured language and lexicon that was adapted to American-based police force needs. YRP worked with IB to introduce a naturalized lexicon based on Canadian terminology and Criminal Code which uses Canadian language that is adapted to YRP operational requirements, and potentially, those of other Canadian law enforcement agencies.
In building its tools, YRP focused first on the creation of resources for frontline officers, the biggest group within the force, and initial dashboards were designed to provide useful information and analytics to guide officers' call responses. However, the project was designed to address the needs of workers across all three tiers of the organization: operational (administrative), strategic (high level organizational direction) and tactical (officers in field), and across all levels of rank structure. As Betts explained, the team has built a variety of portals with specific, role appropriate tools and information – for the frontline officer responding to call for service, a bureau commander who supervises at the district level, executive personnel at a strategic level who need information to make decisions, and civilians within the organization who support operations, such as the analyst who provides crime analysis.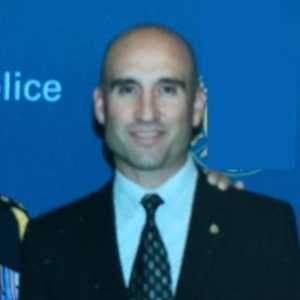 As part of its agreement with YRP, Information Builders agreed to deliver a staged implementation: in the first phase, IB would build dashboards for the force; in the second phase, they would build the dashboards with the YRP team; in the third phase, IB would stand back, leaving YRP to build the dashboards on its own before exiting the site. YRP's advance on a journey that began with IB software implementation and progressed to independent dashboard creation was evident in a demonstration delivered by YRP at Information Builders Canada's most recent Symposium. In an impassioned presentation, Greg Stanisci, business intelligence and data analytics manager, YRP, walked attendees through an array of dashboard offerings, including: the Economics of Policing, which delves into the seeming disjuncture between budgets (going up) and crime rates (going down), a Sector dashboard, which focuses on data-driven deployment and optimization of staff resources, automates reporting on officer activities, and can track priority (i.e. life threatening) calls in real time, calling in an inspector to manage risk in certain incidents; a BI Strategy dashboard to deliver information needed to establish top priorities and support real time operational decisions, resource deployment, investigations, situational awareness, and performance management; a Missing Vulnerable Person Scenario – RTOC Dashboard that is now saving 1 to 2 hours when responding to missing or lost vulnerable people; a Live Unit Status that has been integrated with PeopleSoft to identify the right skills for Search and Rescue missions; and a Crime Analysis/Trends tool. Stanisci also highlighted Real Time Analytics, a "first in Canada" real time operations centre that can show how many officers are in the field at any moment and available to respond to a call, the type of calls that are in service, the units that are assigned to the call, resources by district, and which features logic in reporting to generate alarms based on pre-set thresholds.
According to Stanisci, BI is still new at YRP, and the organization is working to engage end users who were not necessarily hired to look at dashboards. However, time spent with end users in the design phase of tool development to identify real user needs is having a positive impact on user acceptance, as is the software interface.  "One of the most compelling things about the Information Builders tool is that its easy to use and intuitive," Betts observed. "I've heard my BI project manager refer to it as follows: 'we want it to be the Expedia experience… If you can book your vacation online, you can use this tool.' In other words, portals and dashboards have been designed for ease of use for the average person, and as a result, require minimal investment in training. The "only challenge we have now," he added, "is managing expectations. When we show people what we can do, they want more."
Outcomes – budgets, time and social good
YRP now realizes ROI benefits on its BI deployment in a number of ways. Crime analytics, for example, where linkages in the criminal intelligence world between entities, people, crimes were established through structured and unstructured text searches was a very labour-intensive process that could take weeks, but with automation now takes seconds. Time savings won through software efficiencies can enable a realignment of police resources – reduction in one area allowing for the redirection of staff to another, more critical need. The tools are also helping YRP to tailor their resources to be more effective, and more efficient in the way they are dealing with certain crime types, thereby reducing costs for many types of call for service.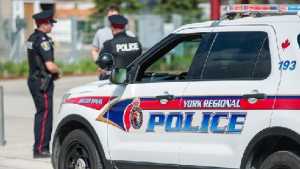 By moving to an evidence-based culture, YRP has improved its ability to ensure officers are on duty at times when most crime is occurring, and with a new approach to how the organization staffs its frontline, has reduced workload on officers, increased response time, increased supervision and added a new layer of accountability that helps to increase the service YRP can deliver to the public. Trend analysis, which is now available to operational analysts, is also producing benefits. As Betts explained, "We can go back and look at data from the time we signed on with our current records management system in 2005 to start analyzing trends, such as the best times for officers to be on vacation, the best deployment model for court services, and the best time to have officers on duty based on the volume of calls for service." And with GPS, YRP can put their officers where they need to be, when they need to be there, providing huge productivity benefits through resource allocation in live time.
Betts believes that with Information Builders help, Strategic Services is reframing the discourse around police budgets, performance and role in the community. For example, tools like the Economics of Policing have helped YRP reconcile the growing gap between crime rates (down) and the costs of policing (going up). By tracking officer movements through the CAD system – the type of call, how much time is spent on a call, and adding in costs for non-police related activities – the team has been able to demonstrate that the majority of police work is taken up with non-crime related calls for service. Police organizations are typically measured on clearance rates and on crime rates; however, as Betts pointed out, when more than half your work is non-criminal related, its very difficult to quantify how much time you are spending doing that work. Responding to calls to attend to individuals who are experiencing a mental health crisis, for example, does not count against crime or clearance rates, but it's a need in the community that increasingly law enforcement is fulfilling. Armed with data on this pattern of activity, YRP has been able to demonstrate to its governance bodies and the community how time is spent and how police budgets are affected, and more importantly, stimulated a broader discussion on the core functions of policing – "what we should and shouldn't be doing," Betts added.
"For us this is a game changer, a strategic initiative. We see a funding shift down from federal to provincial to municipal levels, and with it, there is often a shift in where money is spent. We do a lot of work that really should be done by healthcare agencies, by boards of education and other ministries. But in the absence of their services, the police are the ones you call." But with new metrics that track and identify how much time an officer spends in reporting crimes, in proactive policing, in administrative duties, and in the community interacting in a positive way, Betts anticipates a reorientation in thinking about the support law enforcement agencies need to ensure performance and citizen safety. "I think we will see a gradual shift away from traditional police metrics regarding budgets and police to population ratios," Betts explained, "towards tying workload to budget. We've introduced KPIs associated with that, and we now have a tool in the BI dashboards to monitor that on a day to day basis, based on an officer's dispatch involvement in a variety of activities. When we want to increase citizen engagement, we now have a way to measure the success of that."