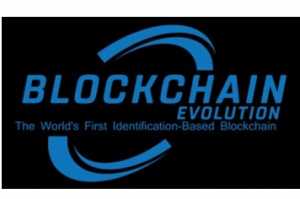 Toronto, Ontario 
(FSCwire)
 – Blockchain Evolution Inc ("Blockchain Evolution or the Company") announces that it has successfully completed the cloning of its EvolveChain identification based blockchain. The cloning process is a critical component in the commercialization of the EvolveChain blockchain.
The Blockchain Evolution software team can now create multiple versions of the EvolveChain blockchain, each of which can be modified for specific targeted commercial and governmental uses. The primary differentiation between EvolveChain and other blockchains is that EvolveChain is based on user identification. EvolveChain is currently being utilized by the identification based GreenCoinX cryptocurrency, and is also the basis for an ongoing blockchain project designed to create anti-fraud blockchains for use by governments worldwide. Blockchain Evolution has also contracted with Medi-Data Blockchain Inc, a subsidiary of GreenBank Capital Inc (CSE: GBC and OTCMKTS: GRNBF), to create a custom designed blockchain solution providing medical confidentiality systems for the healthcare community.  Other blockchain projects will now be targeted by Blockchain Evolution.

About Blockchain Evolution
Blockchain Evolution Inc are owners of EvolveChain, the world's first identification based blockchain. The Company is a Canadian reporting issuer in Ontario, British Columbia and Ontario.
For more information please see www.BlockchainEvolutionInc.com or the Company's profile on www.sedar.com.
Forward-Looking Information: This press release may include forward-looking information within the meaning of Canadian securities legislation, concerning the business and trading in the common stock of Blockchain Evolution Inc., the raising of additional capital and the future development of the businesses of Blockchain Evolution Inc. The forward-looking information is based on certain key expectations and assumptions made by the company's management. Although the company believes that the expectations and assumptions on which such forward-looking information is based are reasonable, undue reliance should not be placed on the forward-looking information because Blockchain Evolution Inc can give no assurance that they will prove to be correct. These forward-looking statements are made as of the date of this press release and Blockchain Evolution Inc disclaims any intent or obligation to update publicly any forward-looking information, whether as a result of new information, future events or results or otherwise, other than as required by applicable securities laws.
To view this press release as a PDF file, click onto the following link:
public://news_release_pdf/BlockchainEvo12212017.pdf
Source: Blockchain Evolution Inc
To follow Blockchain Evolution Inc on your favorite social media platform or financial websites, please click on the icons below.