Today, every global professional shares the challenge of a summer that is constrained by limited opportunities for engagement: travel, business and professional development, meetings and conferences are either cancelled or deferred until a future date.
But ours is a collaborative industry; we are used to acquiring, sharing and applying knowledge that we gain from each other. How can we bridge the gap until "business as usual" (BAU) returns?
The 'bridge' will consist of many different actions – and we are determined to contribute to it!
We are embarking on "A Summer of Webinars" that provide a virtual parallel to the research launches, meetups and events that engage thousands of Canadian IT professionals. Working with thought leaders drawn from all segments of the IT community, we are co-creating research and hosting 'virtual Meetups' that give IT industry managers and practitioners opportunities to increase their knowledge and engage with peers.
Our goal is to host 1-2 webinars per month, each based on the co-created best practice that InsightaaS is known for. We will work with clients to define topics that are important to industry and professional growth; facilitate teleconference-based research meetings to develop content; write the content and circulate it for professional review; and recruit attendees to the teleconference.
What topics can be covered?
We are open to discussing development of rich content in many areas! We do try to stay aligned with one or more of our four primary Meetup communities:
WIIFCOMs? (What's in it for community members?)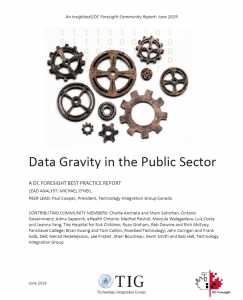 InsightaaS research community members are invited to contribute to Canadian thought leadership – and to be recognized as thought leaders – on topics that are important to their positions and careers. They are invited to meetups – physical gatherings in months past, and Virtual Meetups (webinars) for the foreseeable future – to gain insight into leading-edge topics. And they are sent copies of the research documents that result from the process, providing them with a shareable resource that they can use to influence decisions within their organizations.
Sponsor benefits
On the supply side of the IT industry, we are cognizant of the increasingly-palpable urgency to do something – to engage with a market that has gone silent. "A Summer of Webinars" is a response to this need. Our sponsors receive:
Brand recognition as the force driving a bespoke research on a key topic, connecting your SMEs and Canadian thought leaders
     Be visible as a community leader, at a time when leadership is essential!
A current, custom content piece that you can use to support your remote marketing initiatives
     Equip your team with the materials they need to reach across the Web
     (want examples? Check out Data Gravity in the Public Sector, or recent reports featuring Intel and OVH)
Third party coverage, organic promotion
     Visibility via LinkedIn and Twitter as social/virtual becomes the primary – in many cases, *only* – source of connection
A 'Virtual Meetup' promoted to a group of 5,000+ members
     Keep your brand and its focus in front of the Canadian IT community – and reap

50-130 opt-in leads

Recorded webinar can be used as an additional asset
InsightaaS will add the webinar to a focused channel one month after the initial webinar date
We are currently booking research and webinars for May, June and July. Please contact us now (webinars@insightaas.com) to be part of the Summer of Webinars series!
UPDATE: We have started booking dates!
April 28th – In-Band vs. Out-of-Band Data Centre Monitoring and Management (sponsored by Intel)
May 12th – When Your Hybrid Cloud Network is Secondary to Your Cloud-First Strategy (sponsored by TIG)
Week of May 25th – Scaling Inside the Envelope (sponsored by AMD)