Context and business challenge
Founded over 130 years ago in Denver, Colorado, the United Way now works to advance the common good in communities across the globe. With 1,800-member entities in 41 countries, it is the world's largest, privately funded non-profit organization. The United Way draws together governments, NGOs, business partners and volunteers in efforts to promote education, financial stability and health as a means of improving quality of life for individuals and families.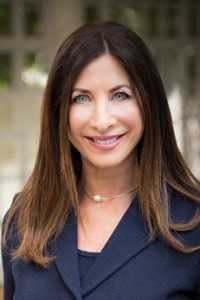 In fulfilling its mission, the United Way must reconcile two competing principles. While the organization is perceived by donors and end users as a single brand and seeks to operate as one network as part of its modernization journey, the United Way is composed of autonomous members who are 'united' in their diversity. As Lisa Bowman, EVP and CMO for United Way Worldwide, explained, "the reality is because of our structure and disparate needs, United Ways work very differently in each community. For example, United Way focuses on education, but education may look completely different in Miami and Minneapolis vs. Mumbai. It's all education work, but it's different." At the same time, the organization recognizes the importance of information sharing to organizational success and is actively engaged in efforts to build the platform needed to improve access to best practices information for all its members. For the United Way, serving the information needs of a dispersed and diverse membership is a key challenge: what is the most efficient, but flexible way to deliver 'data for the good' in a decentralized, non-hierarchical structure?
The organization has no shortage of information riches to share. The United Way Worldwide regularly conducts global studies designed to gauge member performance and to identify success factors in areas such as fundraising, operations, and the utilization of human capital to promote member success and to ensure accountability for the charity as a whole. Until recently, however, technology issues have placed limits on access to this research. According to VP of research at United Way Worldwide Karen Brunn, "We had a legacy tool that was probably built a decade earlier, which allowed access to one of about a dozen worldwide studies that we have. It did allow users to access data, download, and filter, but this was mostly in a tabular format." Built in-house on the organization's intranet, the system was menu driven, and was not as user-friendly as it could be – users had to download to an Excel or CSV version to use the data. In addition, the tool involved a lot of coding, and updates required much time and effort on the parts of IT and the research staff. "We knew that this was no longer servicing our needs," Brunn added, and at the same time, "we were acutely aware of the really great data visualization capabilities out there [in the marketplace] and wanted to open up access to all of our studies in a much easier-to-use platform."
The vision
The United Way's response to its data delivery challenge was to develop a central data platform that could serve as a single point of entry to all research assets for all members. The vision was for a single repository that would provide information to enable collaboration between diverse members through the sharing of data insights. As Brunn described it, "Our vision initially for the project was to provide a repository, where we would provide access to all of our research data to 13,000 staff across the globe – a place to highlight performance drivers that could lift up to our members what good performance across a whole variety of areas looks like."
Key requirements of the project, however, were engagement as opposed to 'command and control', leadership by example rather than policy dictate, and a stimulating environment that would appeal to a broad and diverse set of users who would use the data in a manner that conformed to United Way standards. As Bowman explained, "we have 1,800 local unit employees across the world that are members of the United Way system; it's not command and control from a governance perspective. They are members, and with membership you can govern certain things – but when we distribute data that is done as part of a global study, we want to make sure that it is used consistently and accurately throughout the network, and also that it helps to inform each individual member of the United Way in what they are trying to accomplish. That – coupled with where United Way is in its evolution as an organization – is really critical."
Sourcing support
With its data portal vision in place, United Way Worldwide embarked on discovery interviews with various providers of data management software, which each exhibited different strengths – great visualization or good content management and reporting capabilities. Ultimately, the organization opted for the Information Builders platform, which combined these capabilities while providing design flexibility: "We wanted to have data visualization alongside reporting, alongside columnar reports and the ability to download. And we wanted to be able to brand ourselves – we wanted it to look and feel like it was our product," Brunn noted. Another key feature was ease of use: the portal would have to be highly organized and easy for a range of users to navigate – including the 200-person United Way member with a budget of $50 million and the smaller, one-person volunteer shop with limited technical capabilities. "We found the organizing framework and the flexibility IB would give us in creating the portal to be the best that we found," she added. In addition to the technical capabilities that they brought to the table, Bowman added, cultural fit was an important differentiator for IB: "they really looked at how we were using the data as part of our mission."
The nuts and bolts
To support its vision, the United Way chose to implement Information Builders' WebFOCUS business intelligence software. To prepare for implementation, the United Way team engaged in an extensive internal exercise designed to standardize information formats, enabling entry of information into a data warehouse that would serve as the foundation for the portal. As Brunn explained, "Our data resides largely in Sequel tables and we use SAS for our statistical analysis, as well as Microsoft Access for easy queries. We did have to go through a pretty extensive process to put everything into the right format and into the data warehouse in order to be able to build the portal. We knew that that was going to be an investment in time, but all the APIs made it as easy as possible. And now that we have that all set up, adding to the data warehouse in years to come will not be a big challenge." United Way's intent is to ultimately draw all information resources into the Information Builders platform.
All told, initiating the vendor search to having the portal available to users consumed 18 months. According to Brunn, the creation process was an intense five months, as they developed the vision of what they wanted to build; training and the migration took some time, as did communications and roll out of the project; but the integration "was a really big sprint for us." Throughout this process, the United Way found IB to be more a technology partner than a technology vendor: "The learning curve was steep, but along the way, every time we hit a roadblock in terms of achieving our vision, IB would come in and help us navigate. I hadn't seen that before…."
Project outcomes – access, engagement, information and collaboration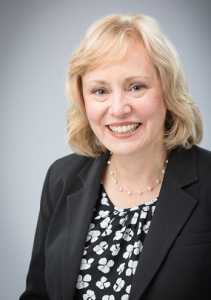 From headquarters in Alexandria, Virginia, understanding what information is relevant to individual members can be problematic, due to the global nature of the organization's user base. To address this issue, United Way's portal takes full advantage of self-service capabilities in the IB platform. According to Brunn, the solution's visualization capabilities have proven especially critical on this score: "we tried to provide as many features in the portal as we could that would allow members to use it in a way that was exploratory, and also tried to dial up the 'what's in it for me' aspect." When a member signs into the portal on the corporate intranet, the system recognizes who it is, which affiliate they belong to, and immediately brings that user to a score card showing the individual organization's performance on a number of KPIs that have been identified as key success factors. From here, a user can compare their United Way's performance to peers or to the network as a whole. Additionally, the user has the option to create a customized dashboard based on individual interests. "We've tried to dial up usability for that individual person or that individual entity to encourage maximum exploration."
One of the features in the new portal – and a capability that affiliates had been asking for – is designed to help users better identify their peers, and segment themselves for best practices sharing, for collaboration and for looking at performance. The 'Peer Finder' functionality provides visualization that allows United Way members to find those communities that are closest to them in terms of demographics, but also to identify activities or behaviours that are known to drive revenue performance. By identifying stronger performers and those that may be below average, users can turn visualization into conversations around best practices.
This kind of collaboration is the antithesis of top-down direction where central administrators identify top performers and use them to benchmark others in the network. At the same time, however, a centralized view of the data helps United Way Worldwide identify criteria that are the drivers of success, and to dive more deeply into the data to identify subsets of behaviour that drive performance – while maintaining sensitivity to regional or socio-cultural peculiarities. As Bowman explained, "We use, to the best extent we can, a common set of data – and look at it through a common lens, knowing that individual needs might be different. We might take out a bucket of education, knowing that it is different in different contexts. In Milwaukee, for example, they have a huge problem with teenage pregnancy and educational focus might be designed to help teenage girls avoid pregnancy and stay in school. In Miami, there might be a focus on ESL…In Mumbai, it might be providing access to clean restrooms to girls."
To inspire improved performance, Brunn's research team has tried to create visualizations that suggest associations or patterns that may help workers see where better results tend to reside – and what's driving them – without prescribing activity. For United Way workers who many not have extensive experience with data analysis, this can be helpful: "for people who are not really immersed in the data, it's hard to see what patterns are really emerging. But when you can display it, it helps to connect the dots and create a story for them," Brunn explained. For example, United Way research has shown that there is an association between have a large number of high-level core volunteers on the research development team or fund-raising committee and that this can impact revenue results. While Brunn's team would never dictate this practice to affiliates, they have developed a scatter plot which shows that as you increase the size per capita of volunteers on a board-level resource development committee, you will also see an associated increase in the revenue that is generated.
Self-serve data visualization is designed to turn data into actionable information. According to Bowman, "Earlier, we only had information when the research team had the capacity to sit down and analyze it and crank out a Power Point that could be delivered to users internally – then it became information. But for average users who were accessing our original portal, there was nothing there but data –  they had to do a lot of work with it for analytics. Our new portal gives us an opportunity to really package data into information and share it in a way that is easily digestible so that users can take it and make it actionable to drive better results."
Supporting non-specialist data interpretation
Packaging by the research team also allows United Way to manage an issue that dogs efforts to democratize data – interpretation of data by users who lack appropriate levels of data literacy. As with any large organization, the United Way boasts a spectrum of users with differing levels of technical ability, ranging from sophisticated business analysts to individuals in smaller affiliates who may be less technically savvy. According to Brunn, generally speaking, the United Way's audience is non-technical in terms of understanding data results. As a result, the organization uses IB software to display particular outcomes, but would never show the detailed results of a regression analysis, or the R2 co-efficient. The United Way does boast a select group from larger market United Ways, the Research Learning Circle, which has various aspects of research as part of its function and would discuss technical topics amongst the group. But this level of detail is not discussed, presented or displayed on the platform as users do not need to 'see the math' in order to act. "Our users don't have to understand the statistics behind the scene – though if they are interested we would certainly share with them. But through visualization, which is often colour coded, patterns quickly become very clear, even when someone is not necessarily looking for a performance driver. Visually, we can display and pick some of the stories that we are interested in telling. It's self-service, but not totally self-service," she added.
"In our efforts to move towards full data democratization, there's a little bit of fear that comes with that in terms of how data gets used," Brunn acknowledged. However, its is possible to address some of the pitfalls with what Bowman described as good governance: "We're very clear to advertise – there's a data disclosure page that people have to sign off on before they can get to the portal – and we've also been clear that network-wide data that is in the public domain is something that they can share and use for communications purposes, but that individual, community level data has been gathered in a research process that is for internal uses only and everyone has to honour and abide by that."
Measuring success
The United Way operates on an annual business cycle, and since the portal has been live for seven months only, final metrics that the organization would like to see are not yet available. As Bowman explained, there's a lag between insight and results, and United Way is "far too upstream in the deployment" to be able quantify returns from the new analytics capabilities, though ultimately it will be possible to see greater operational efficiency in areas like fundraising "because the solution does identify performance drivers that can improve results." However, the research team is bullish on time savings that can be quantified now for both internal administration and for members in the network. "We have gone from giving access to a tenth of our data to 100 percent of our research studies, in a period of time that is unheard of. In contrast, we worked on and lived with legacy tools for a decade," Brunn explained. Research management is a laborious process that is shortened by the solution: for United Way members, self-service data access means workers no longer need to wait on the research team, but rather can access data independently and on-demand, and with reliable visualizations, can more easily interpret the data.
Bowman expects that this value proposition will quickly translate into strong performance on another key implementation success metric – system uptake, measured by the number of people who are using the portal. Today, every member that is authenticated by the system has the same access. But with the next portal upgrade, the United Way team will begin to roll out "partitioned content" – executive management reports that are different from views built for state associations, or from what the research team would develop for workers engaged in different kinds of activity – for example, United Ways that are engaged in work around digital services. Continuous innovation – like the role-based information delivery described in this next wave – should also help to drive usage, helping United Way Worldwide with its own performance indicators.